In this episode of #coachbetter spotlight, Kim chats with Tim Lauer, Director of Digital Learning (EdTech) for Evergreen SD in Vancouver WA.
Bonus: Watch the spotlight version of this episode on YouTube!
Tim Lauer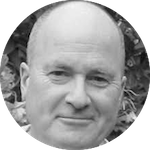 Snippets from this Episode
This episode starts with an in-depth discussion on the power and purpose of sharing and connecting using social media as an educator, and then how we can use those very same tools to build a coaching team to support and work with all teachers in a school district. Tim's experience as a classroom teacher, building principal, and now district level administrator highlights the value of iteration in the learning process, and how sharing can deepen both professional and personal learning for both teachers and students.
Tell us a bit about your experience:
Currently, I serve as the Technology Director, previously I was a building principal for 13 years. My previous work was as a classroom teacher, I taught Kindergarten for 16 years.  I find it interesting that I was teaching when the Internet was just coming into being, and it was amazing to see that transformation: to see the Internet as a place to share student work.
It took a while for that culture of sharing to start:
I was lucky that when I started teaching, I had a teaching in residence at a local museum. We were able to go to a conference and hear people talk about ways to bring resources in. I went to a talk by a teacher, and he was out of Denver and he was saying 'that's cool and great, but what I am excited about is having a way to share what students are doing with others.'
Many teachers are still questioning the value of sharing:
When students all of a sudden realize they have an audience, that changes the game.
Questioning isn't a 'gotcha' with teachers, how did you develop that mentality with your staff?
One of my methods is that you just try to be in classrooms continually if I am walking down the hallway I just drop into four or five rooms. I come in and teachers realize over time that I am just interested, that I want to interact with kids. Over time there is less stress. For my day to day visits, I have an opportunity to see what is going on, and I try to do it every day.
Are you looking for quality Professional Development that is …
based on a cohort model of a community of like-minded learners?

a deep dive into a topic over 8 weeks?

led by experienced and knowledgeable facilitators? 
 JOIN OUR MAILING LIST
Sign up for our #coachbetter mailing list to receive a newsletter every other week all about coaching in a school context. Each FREE newsletter features one of our relevant coaching videos, a practical coaching tip you can use right away, plus a great resource created or selected by the Eduro Team to help you #coachbetter!
CLICK HERE
#COACHBETTER ON FACEBOOK
Connect with other coaches, just like you, in our free #coachbetter Facebook group:
CLICK HERE
EVEN MORE COACHING RESOURCES
See all of our Eduro Learning coaching resources!
CLICK HERE
If there's something you're interested in, and we don't have it, let us know!
PRIVATE MENTORING
Or if you want to see what the private mentorship experience is like, check out our Private Coaching sessions – and get your first coaching session for free – here:
CLICK HERE
ABOUT #COACHBETTER
We're passionate about the impact instructional coaching can have on school culture, student learning and teacher professional growth. This podcast allows us to share inspiring ideas about coaching through conversations with innovative educators from around the world. Let us help you #coachbetter! We would love to hear your thoughts, ideas and questions so please drop us a comment below!
Join the SlowChat #coachbetter
Connect with our current participants and graduates while discussing the content of any of our episode on our #coachbetter Twitter slow chat.
Now you can subscribe to #coachbetter via your favorite Podcast Player!
#coachbetter edition
Subscribe to THE Relentless Learning #coachbetter edition to receive coaching tips, videos & curated resources specific to instructional coaching delivered straight to your inbox.
Be the first to know about promotions, special offers, and #coachbetter news!