On this page, you'll find…
Podcast Episodes
Our most recent #coachbetter podcast episodes & transcripts, along with the spotlight video for each episode.
QuickTips Episodes
Our most recent short videos from YouTube with a quick coaching tip you can apply immediately, along with a transcript for each episode.
Inside the Coach Blog Posts
Blog posts written by our amazing participants inside The Coach Certificate & Mentorship Program, featuring their learning!
Blog Posts
Blog posts from the Eduro Team to help you #coachbetter!
Our latest #coachbetter episodes …
Listen to our latest #coachbetter podcast episodes, read the transcript, or watch the Spotlight episode. Click on each episode to learn more.  Subscribe below so you never miss an episode!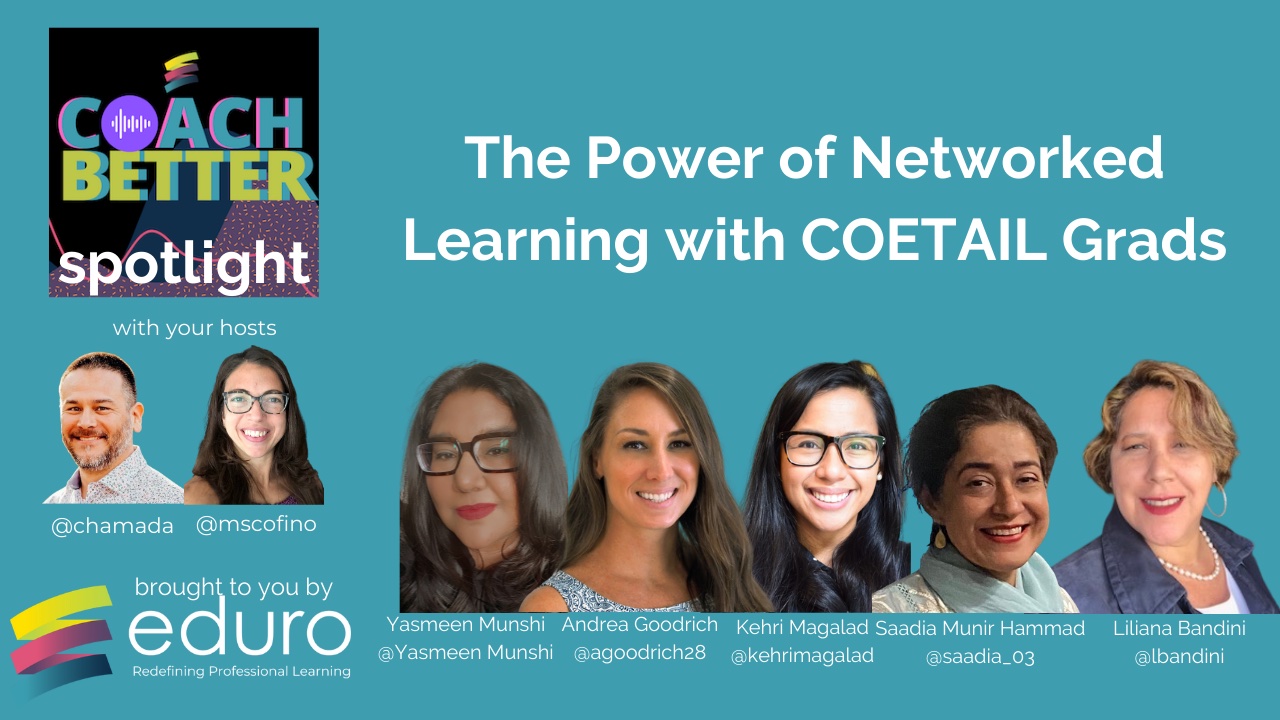 In this episode of #coachbetter, Kim chats with a panel of our amazing COETAIL (Certificate of...
read more
Never miss an episode of #coachbetter! Subscribe via your favorite podcast player!
See What's Coming Up On #coachbetter!
Check out our latest YouTube videos…
Our #coachbetter QuickTips are short, practical and inspiring videos that you can apply in your coaching or leadership practice immediately. New episodes every other week. Click on the posts below to see the video and read the transcript. If you have a topic you'd like to see in #coachbetter QuickTips, leave a comment and let us know!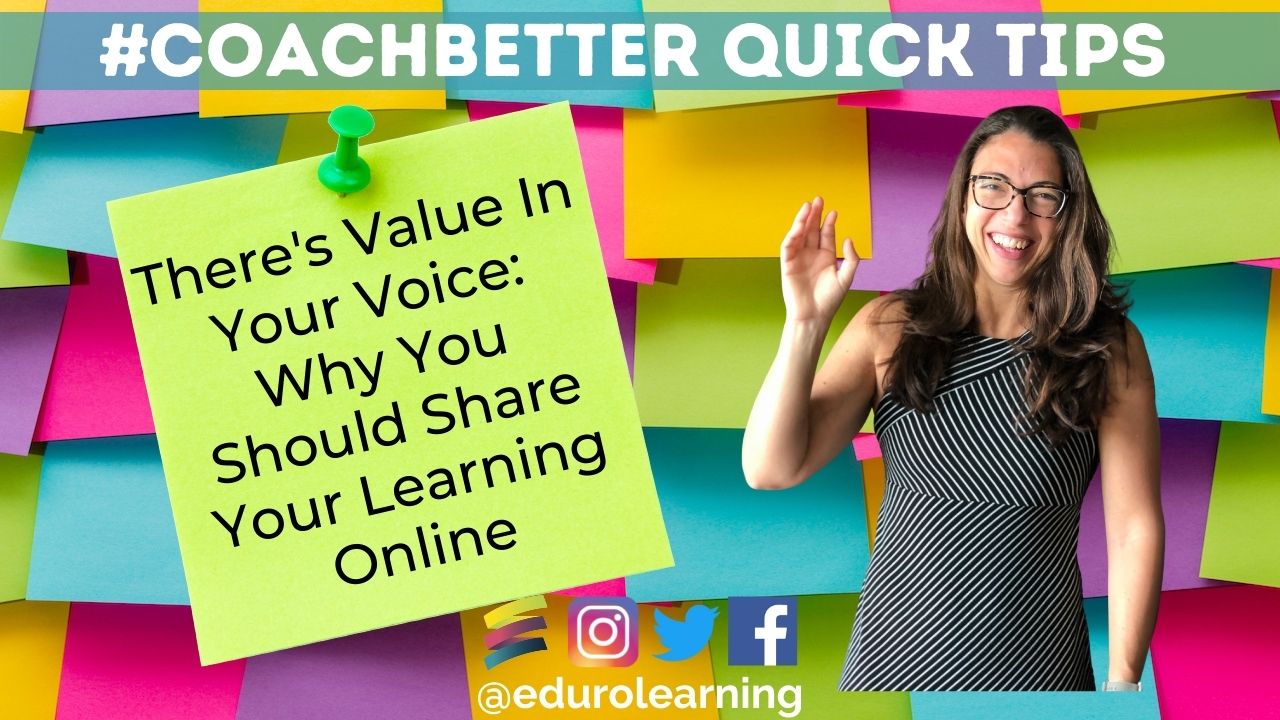 Do you share your learning with others? On your team? Within your school? What about in a broader...
read more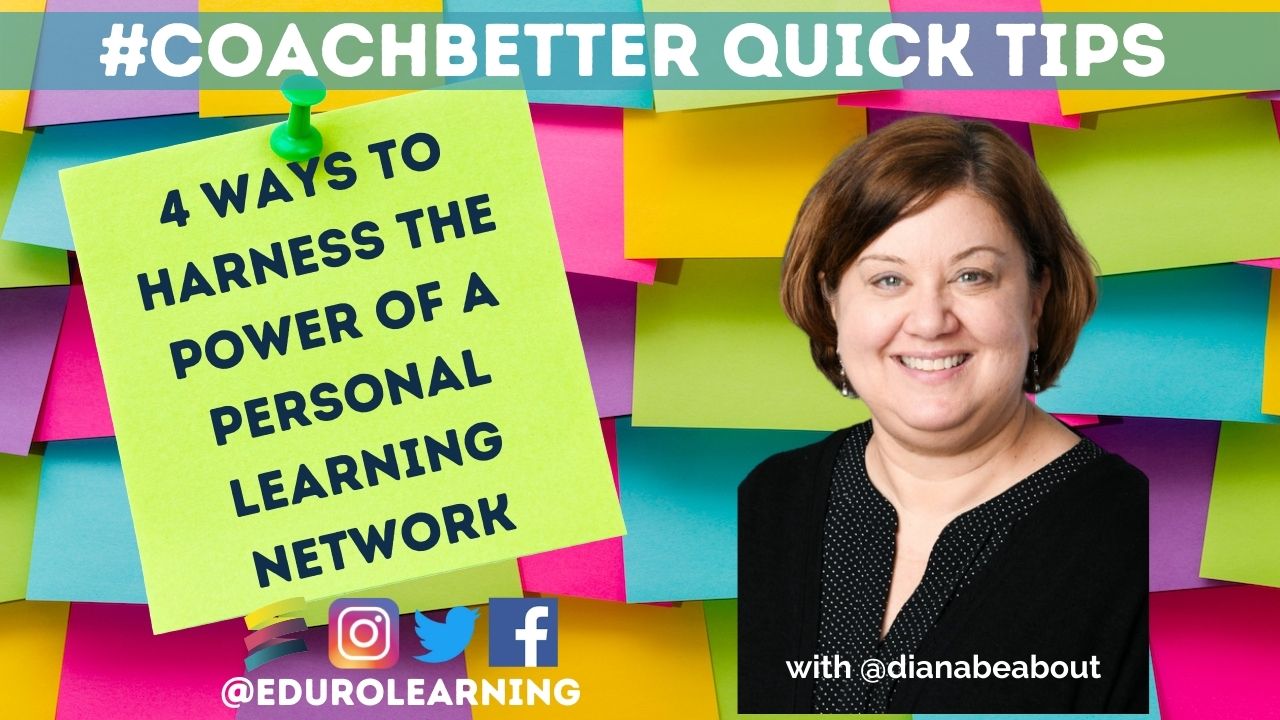 In my early years as an educator in the United States, I connected with other teachers in my...
read more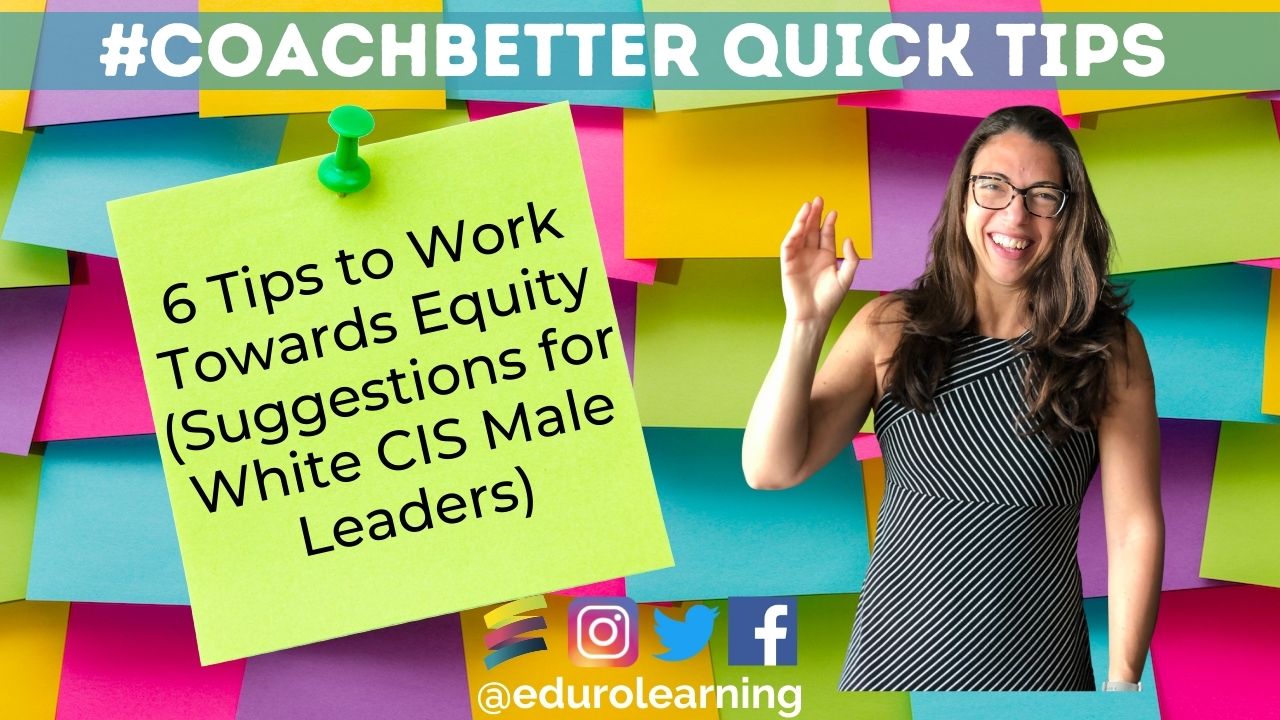 Today's post reflects some of the insights that I learned from conducting the Women Who Lead...
read more
Inside The Coach Blog Posts
Peek Inside the Coach Certificate & Mentorship Program with Guest Posts from Our Participants
Curious about what you might learn inside The Coach Certificate and Mentorship Program? Read featured guest posts from our participants (shared with permission) so you can see what they're learning inside this academic-year-long certificate and mentorship program designed for instructional coaches!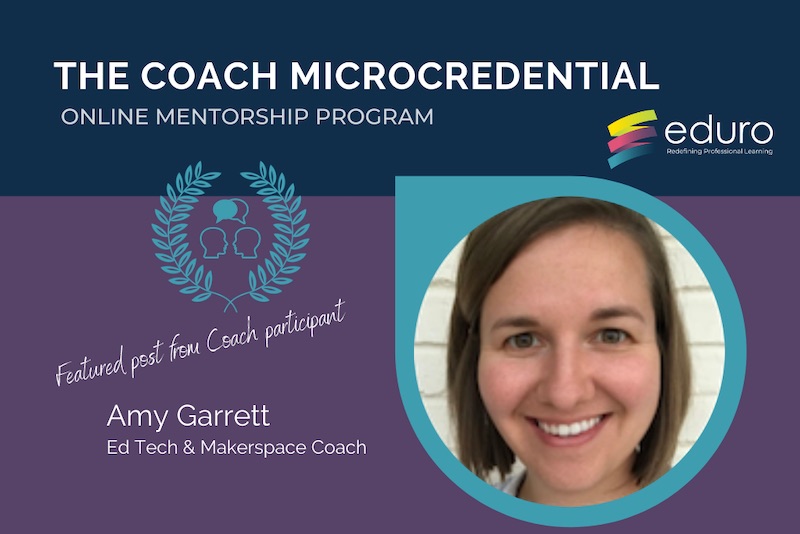 Follow Amy on Twitter The Topic: Coaching Foundations: Structures for Success The Task: Share your...
read more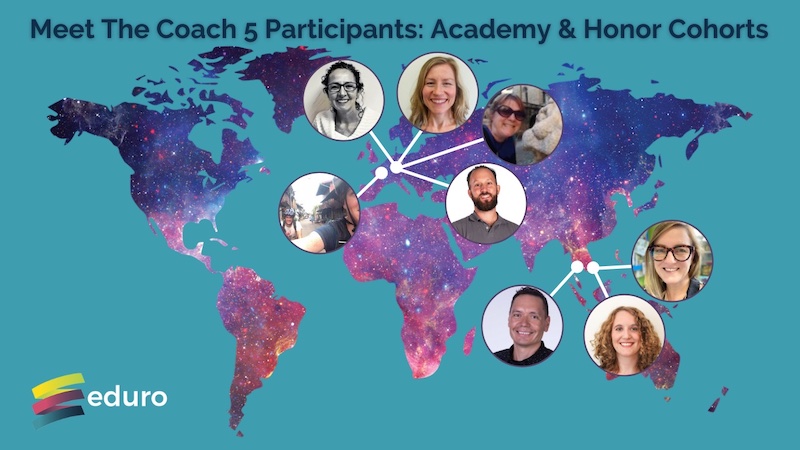 When you join The Coach Certificate & Mentorship Program, you join a cohort of like-minded...
read more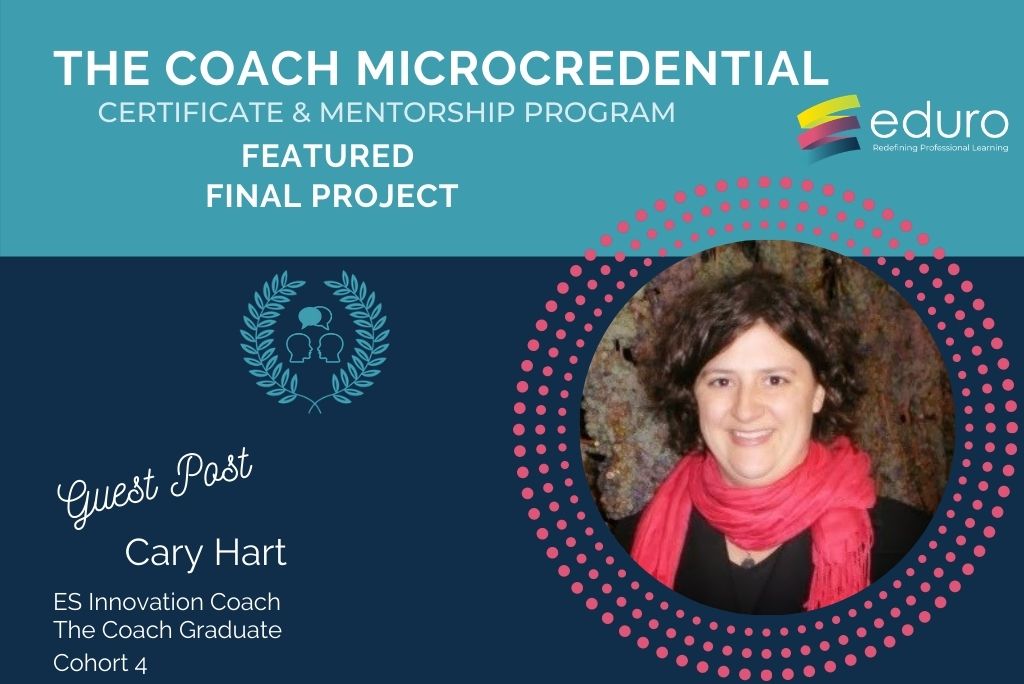 The Coach Final Project The Final Project is a chance for you to reflect on everything you've...
read more
Looking for more great resources for coaches? Check out our courses, workbooks & resource collections!
Read more from the Eduro Team!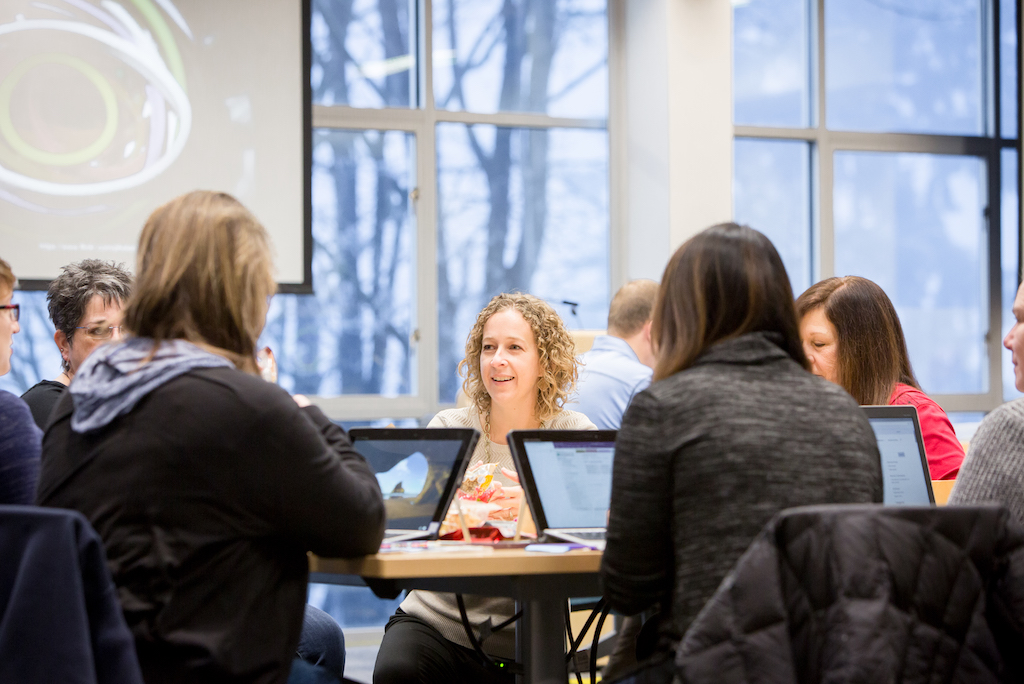 We know the number one priority for every instructional coach is relationships: building them,...
read more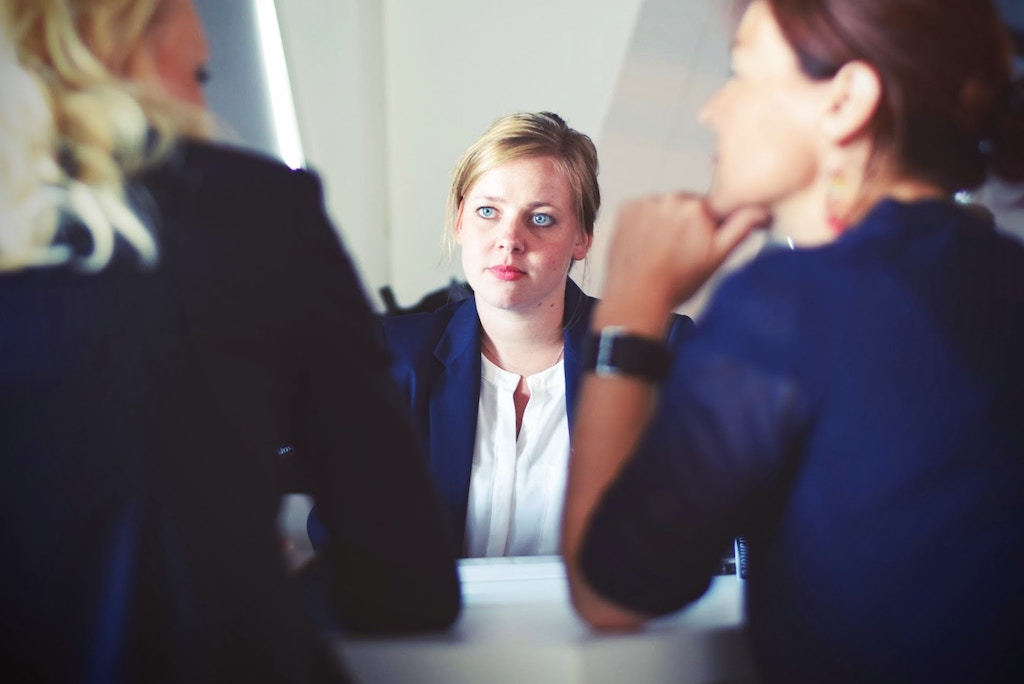 As coaches, we work with a variety of people with a variety of perspectives, experiences and needs...
read more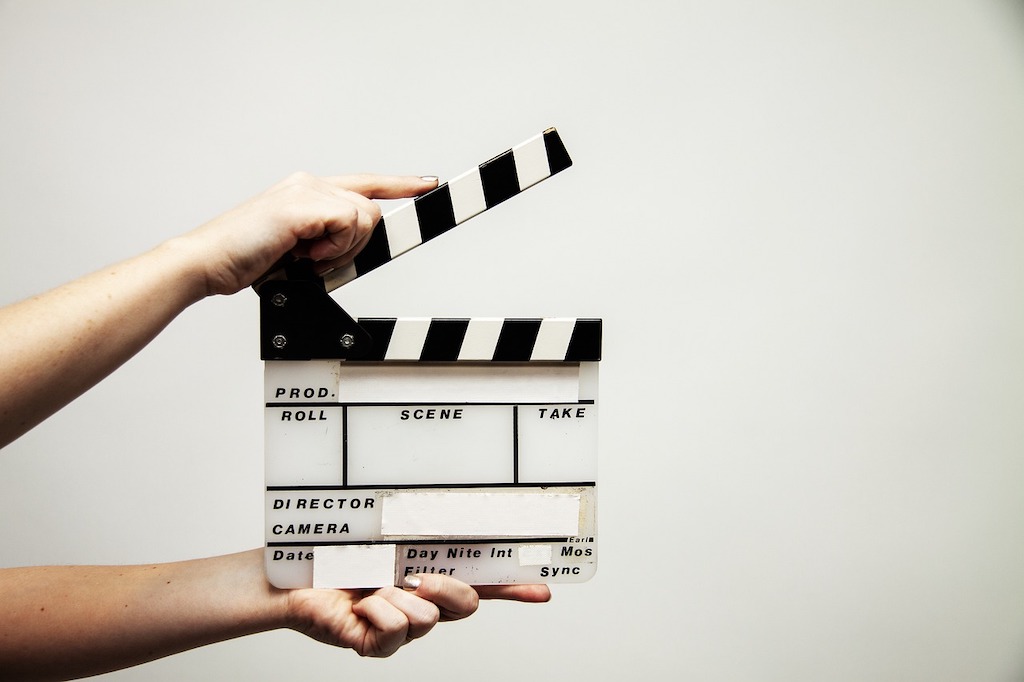 For many tech (or instructional) coaches,  our job descriptions are not clearly defined within our...
read more
Grab our most popular freebie!
Our Coaching Journal Template!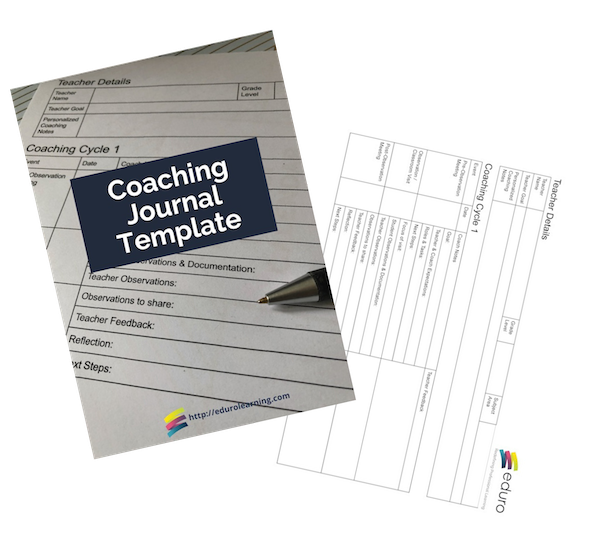 This is the meeting planner we use for mentor conversations inside The Coach Certificate & Mentorship Program!

You'll get the editable Google Docs version AND a PDF printable version! 

The template comes with a PDF guide to help you understand the purpose and value of documenting your coaching practice, along with a few practical ideas about the kinds of documentation you might want to keep.

You'll be automatically subscribed to our weekly newsletter (you can unsubscribe at anytime but we hope you don't!)
DON'T SEE SOMETHING YOU NEED?  TELL US ABOUT IT!

Have you got a coaching question that you would like answered?
Are you looking for a specific resource and don't see it here?
Let us know and we will do our best to find it for you!
CAN'T FIND WHAT YOU'RE LOOKING FOR?