coachbetter.tv is part of Eduro Learning
A small business driven to ensure the quality of professional learning is nothing short of excellent.
Hosts of the #coachbetter podcast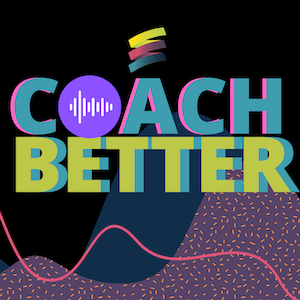 Kim Cofino & Clint Hamada
Between the two of them, Kim and Clint have almost 40 years of coaching experience in schools around the world, and they want to help you #coachbetter. Whether you're already a coach, or just getting started, they are passionate about helping you take that next step in your coaching journey by sharing thoughtful professional conversations about coaching and learning with experts from around the world.
Have you got a coaching question that you would like answered?
Click the button below to ask your question and we'll answer it as soon as we can on our #coachbetter podcast!
#coachbetter edition
Subscribe to THE Relentless Learning #coachbetter edition to receive coaching tips, videos & curated resources specific to instructional coaching delivered straight to your inbox.
Be the first to know about promotions, special offers, and #coachbetter news! CAN'T FIND WHAT YOU'RE LOOKING FOR?