Woohoo! Welcome to the best of #coachbetter!
Designed specifically for experienced instructional coaches!
Does this sound like you?
You're already working in an established coaching program.
There are structures and frameworks in place for the coaching process that all coaches follow. And, individually, you have good habits of consistency and follow through.
You know it's your responsibility to stay in touch with your coachees so you can help them achieve their goals. But, even with all this solid foundation, you can find yourself floundering in specific coaching conversations or situations.
You might be often overly reliant on following specific question prompts & unable to adapt in the moment. Or you might find that some coachees have started to "walk all over" you and you can't seem to stop being the "do everything for me" person.
You often realizate that a coaching conversation did not go the way you hoped (or planned), but you're not sure why.
During coaching conversations, you tend to have trouble adapting in the moment because you haven't yet internalized the skills needed to understand the situation and respond.
Your next steps to grow are:
Professional learning about coaching stances & questioning strategies to develop your unique voice as a coach
Build the confidence to adjust your coaching conversations in the moment
Develop skills and strategies to allow you to slow down, assess the situation, and react accordingly.
Opportunities to document, assess and reflect on your coaching conversations with a mentor who can provide feedback, thoughtful questioning & professional resources that align directly with your needs.
Opportunities to practice coaching conversations with other coaches who can provide feedback & insight on your coaching.
 Let's do it!
We curated these resources just for you.
Get started with the FREE Workshop below.
Then explore all our other #coachbetter resources when you're ready!

Coaching conversations are an art.
Finding just the right questions, just the right tone, and just the right phrases for YOU as an instructional coach, that work just right with your coachees, is a special skill.
When we hear highly experienced coaches having a coaching conversation, their conversational choices seem so natural and easy.
How do you find your own "voice" as a coach?
In this session I'll share 3 specific strategies that you can use to intentionally build your coaching toolkit.
Applying these skills will have you feeling just as natural and confident in your coaching conversations as your coaching idols!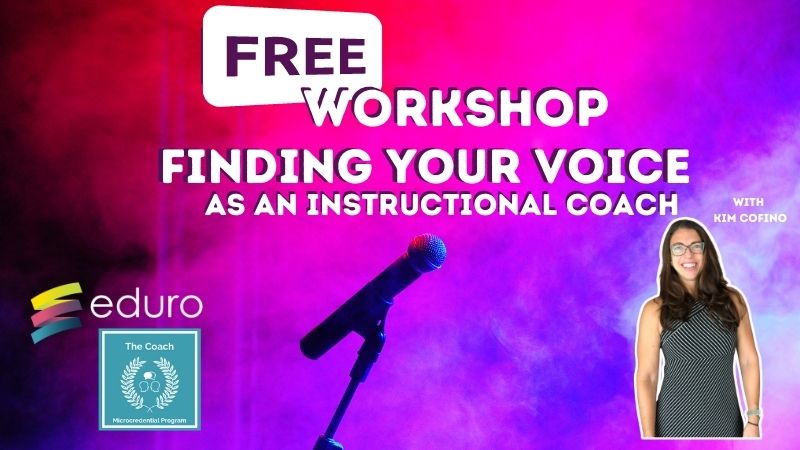 During this FREE 1-hour, self-paced workshop, you'll learn how to…
Identify & articulate the specific skills you want to bring into your coaching practice
Structure your skills practice so you can confidently apply brand new coaching strategies in your conversations immediately
Develop, practice & refine your very own personal coaching voice so that your coaching is unique to you!

There are 3 more ways to keep learning with us below!
We offer tons of great ways to support you in your coaching journey.
Here are a few samples of each of our resources,
 

selected specifically for your needs

 

as a Theorist.
Each button below will drop you down to a
 

free learning experience curated just for YOU!
Quick Navigation:
Skip straight to the style of content that you prefer by clicking on the button below.
1: QuickTips Videos
Short tutorial videos on YouTube with a quick coaching tip you can apply immediately.
2: The #coachbetter Podcast
Long-form podcast episodes featuring inspiring educators, coaches & leaders from around the world.
3: Inside the Coach Blog Posts
Learn how other coaches like you are growing inside The Coach Certificate & Mentorship Program, with these feature blog posts!
1: Watch a QuickTips Episode:
Explore Top Tips for Better Coaching Conversations
with a 5 Min Fri YouTube video
Knowing how to switch stances or roles as an instructional coach is a big challenge that lots of coaches face. We know that in our roles, we need to switch between different approaches when we're working with teachers, even sometimes right there in the very moment when we're having that conversation. It can be really challenging to figure out how to make that transition.
On our YouTube channel we share short, practical tips to help you #coachbetter every week. They're inspired by our clients inside The Coach Certificate & Mentorship program, so you can see what we talk about in the program too!
Watch this one to get ready for your next coaching conversation!
2: Listen to These 2 Episodes of the #coachbetter Podcast!
Navigate Coaching Stances
with expert, Laura Lipton
We are so lucky to interview amazing guests on the podcast, and one of the most comprehensive episodes is this conversation with Laura Lipton.
Laura is the authof of many books about coaching, including Mentoring Matters, one of our most highly recommended resources inside The Coach Certificate & Mentorship Program.
In this conversation, we chat about the Continuum of Practice (an essential foundational understanding about your role as a coach), as well as using data to measure our impact as coaches, the art of coaching, and working with school leaders to help them understand the value of coaching. 
Learn about the power of learning together as new coaches,
with our The Coach graduates, Jana & Nadia
In this #coachbetter episode, Kim explores the professional development journey with a panel of participants in from The Coach Certificate & Mentorship Program.
Each participant also shares a specific coaching story that they've been able to implement as part of their work in The Coach. Everyone joining Kim is a graduate of The Coach, at the time, they were current participants. We have Cary in Moscow, Ryan in Saudi, Amy in Hong Kong, Abby in Kuwait and Shep in China.
If you want an inside look at what we're learning in The Coach, and how that learning looks, in practice and why our participants are learning so much, this conversation is a "must listen"!
Never miss an episode of #coachbetter! Subscribe via your favorite podcast player!
3: Read a Blog Post:
See how other new coaches develop their coaching conversation skills with a guest post from one of our The Coach graduates
We work with coaches all around the world to develop their coaching skills inside The Coach Certificate & Mentorship Program.
Get a peek inside with this guest post from Kate Van Den Hoek where she shares her experience navigating multiple stances as a coach.
She says…
"Just as a coach needs to stretch out of the role to meet the needs of people around them. Finding ways to stretch the idea of coaching to not just be available in a formal coaching cycle is important too. I think that applying coaching skills whenever the opportunity presents itself is a good way for me to grow my practice. I can't wait on the school to be ready to embrace coaching or for the school to promote coaching culture. I have to start with what I have available. I think building in a reflection practice would be helpful for me to identify how I'm using my time and grow the seeds of coaching where I find them in my day-to-day interactions."

Ready to Make a Commitment to Your Growth as a Coach?
Join The Coach Certificate & Mentorship Program
Woohoo! You've explored all the free resources on this page.
You know you're in the right place for your learning.
Now, you're ready to make a bigger impact in your school!
It's time to leverage your skills to become a successful instructional coach.
Join us for the next cohort of The Coach Certificate and Mentorship Program to put all your learning into action in your school setting!
I'm the host of the #coachbetter podcast and the founder of Eduro Learning.
I was an instructional coach in international schools for over 15 years and I firmly believe that coaches are the catlyst for lasting change inside schools.
As a coach, you have a powerful middle leadership position where you can both inspire new ways of teaching and learning and be the support on the ground to make it happen.
For the last 5 years, I've been supporting coaches in international, public and private schools around the world in The Coach Certificate and Mentorship Program, as well as in private 1:1 coaching packages.
My clients have:
developed their unique voices as a coach so that they're having consistent, effective, and deep coaching conversations;
successfully advocated for a coaching position – turning a temporary role into a full time salaried job;
created intentional and thriving coaching programs where teachers are excited about being coached;
become productive and focused in their demanding coaching job, so they actually get things done and feel accomplished; and
navigated the murky waters of middle level leadership to make a bigger impact in their school setting.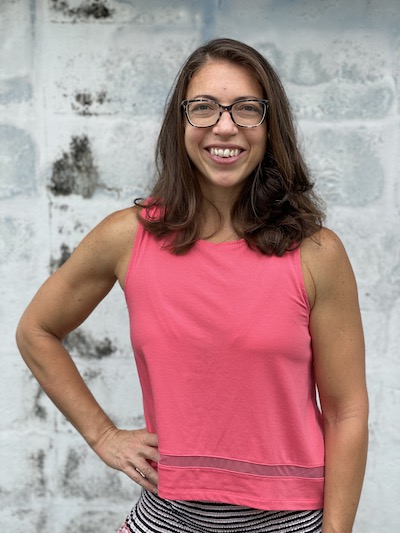 What I know from my years of being a coach, and working with coaches, is…
YOU have the potential to make a bigger impact in your school setting when you dive deep into your coaching skills.
Are you ready?