This episode is the first of a series we're doing called #coachstudies. Our team of experts from our YT series, Coaching Fundamentals, is back again, this time focusing on a deep discussion about specific coaching case studies (we're calling them #coachstudies).
Bonus: Watch the spotlight version of this episode on YouTube!
Keri-Lee Beasley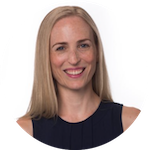 Tim Bray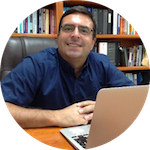 Diana Beabout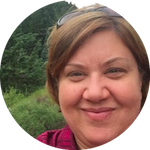 Full Show Notes
In this our first #coachstudies episode, we are looking at specific teacher archetypes that all coaches will be familiar with. Today's conversation was about how to work with The Content Expert.
Keri-Lee, Tim, Diana and Kim talk about all the different ways we might approach and work with this type of teacher – just the four of us came up with ELEVEN different strategies! Have you worked with The Content Expert in your school? What strategy worked best for you? Do you want to be part of conversations like this? Let us know in the comments below!
The Content Expert
This teacher is a content king – teaches diploma and gets excellent results with the formula he has used for many years. He uses technology, but in specific, highly scaffolded ways. 
His school is moving to a more personalised approach, so modifications to his programme to cater for the needs of his students is a possible avenue forward for the coach.
A challenge for you as the coach is that, he feels you have nothing of value to add as you don't understand his subject to the extent he does. 
He also has little time to devote to meetings and has a lot of marking to keep up with. He is very committed to the school's football team, who he coaches twice a week. 
How can you build rapport and get him to trust you as a coach?

Given his background, where might your entry points be?

Who/what might be of assistance to you in supporting him?
Possible Conversation Strategies
If it's a competitive environment, the coach can mention what's happening in other classrooms within the same department, so the classroom teacher can see that it is indeed possible to do this work, at this level, in this subject area.
Is there a way to make a personal connection, maybe even through another teacher, to start to build rapport and open a door to conversation. It doesn't always have to be you as a coach to start bridging the gap, who does this person trust? Could another colleague be a way to share new ideas and inspiration with The Content Expert?
Find other examples outside of the school that are doing more innovative things, to share what's possible.
The fact that the Content Expert is a coach provides another avenue to work with them in a different setting. This could be a way to share a technology opportunity with athletics – to help improve their football skills. This could help build a relationship, and then once that relationship is built, you can try to then make the connection back to the classroom.
Craft a plan based on your relationship with them, so that we can differentiate for the needs of our teachers. We need to know our teachers really well, just like we would with our students. It's our responsibility as coaches to find ways to build that relationship so we can work with everyone.
How do we identify what might be causing the tension with this teacher? Mind the Gap by Elena Augilar. Also similar to Field Dependent and Field Independent Learners from Cognitive Coaching. Good to understand the teachers approach so that you can adapt your coaching style to suit their needs.
In terms of who to go to for support, at times it might be that this teacher needs or wants someone with higher authority or expertise to approach them. There might be times when a school leader might need to support you. Another opportunity could be to identify another influential, professional colleague who has a similar level of experience and expertise to either approach them and share new ideas or even to strategize about ways that you could approach this teacher.
As coaches, we're very well connected, so we could be a type of "matchmaker". We can create a Twitter list of subject area teachers sharing new and innovative ideas to help save the teacher a step of having to find and follow all those people. Regular sharing of innovative ideas "I saw this and thought of you" via email can have a positive response. These things may seem small but can also make a big difference.
If you really want to push hard, you can try to bring students into the conversation as well. Could you ask for feedback from students and then ask them to bring up some new ideas with the teacher. Could also try working with or sharing feedback from parents. These options might not always be the best choice, but it's important not to forget about all of our stakeholders. With our goal of improving student learning, parents are a key stakeholder in that conversation.
Although we may not be content experts, in IB schools, we're all language teachers and teachers of the ATLs, and those could be good avenues to share new strategies. It might not be specific to content, but it can be a good avenue to open conversations – like note taking or exam preparation. If you're feeling out of your depth in terms of content, you can also ask other colleagues that teach that subject area and grade level to observe or just to learn more about the needs of that subject area. This also provides an avenue for the coach to be the learner, to feel more like a team. Important to be transparent that we're obviously not going to be the content expert for all subject areas. Demonstrating that we're open to learning.
Using a Cognitive Coaching approach, you believe that the person already has the solutions within them, so sometimes it's better NOT to be a content expert.
Are you looking for quality Professional Development that is …
based on a cohort model of a community of like-minded learners?

a deep dive into a topic over 8 weeks?

led by experienced and knowledgeable facilitators? AND

has continuing education quarter credits and/or clock hour options available?
We have what you are looking for!
Facilitated, online courses for Instructional Coaches
Offered ONCE a year only!
Facilitated from: October 7, 2019 – December 1 2019
Reserve your place between 7 August – 7 September & receive an early bird bonus!
We love sharing great content!
Get authentic, relevant, practical content delivered right to your inbox!
Kim Cofino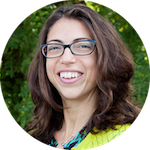 Join the SlowChat #coachbetter
Connect with our current participants and graduates while discussing the content of any of our episode on our #coachbetter Twitter slow chat.
Now you can subscribe to #coachbetter via your favorite Podcast Player!