Woohoo! Welcome to the best of #coachbetter!
Designed specifically for new instructional coaches!
Does this sound like you?
You're a classroom expert turned coach.
You jumped into an instructional coaching role, but haven't had any foundational training in coaching… yet
You were an expert in a specific content area in your classroom, leading colleagues and school leaders to seek out your expertise.
As you started sharing the innovative things you were doing in his classroom, you were encouraged to apply for a coaching job.
Since you love sharing your learning, and you were looking for opportunities to build leadership skills, it seemed like the perfect opportunity.
Now you're "the coach" but you're not actually sure what the role entails… You're wondering:
What's exactly is a coaching cycle?

How do you ask just the right coaching questions? 

Why are your colleagues treating you so differently now that you're in a coaching role? 
Your next steps to grow are:
In depth professional learning on instructional coaching to build a foundational understanding of both the process of coaching and what's needed in a successful coaching program
The opportunity to self-assess and reflect on your growing coaching practice over time
A mentor or coach to model coaching with you so you know what it looks, feels and sounds like
The opportunity to share your questions, concerns and experiences with other coaches going through the same professional development
 Let's do it!
We curated these resources just for you.
Get started with the FREE Workshop below.
Then explore all our other #coachbetter resources when you're ready!

Coaching is a complicated role.
You've moved out of the classroom, but you're not quite a leader (yet).
You need to continue to inspire and support your colleagues, but you don't have your own students to test and try things out with.
Plus, you may be responsible for implementing big picture strategic plans with your colleagues, while having no formal leadership in your school.
There are many layers to this position, and sometimes it take a while to figure them all out.
This workshop will guide you through 5 essential skillset and mindset shifts required to make the move from classroom to coaching as seamless as possible.
Plus, in the workshop, you'll get a peek into our course: Getting Started as a Coach, so you can see if that's the right next step for your learning.
The workshop is ready for you to begin RIGHT NOW!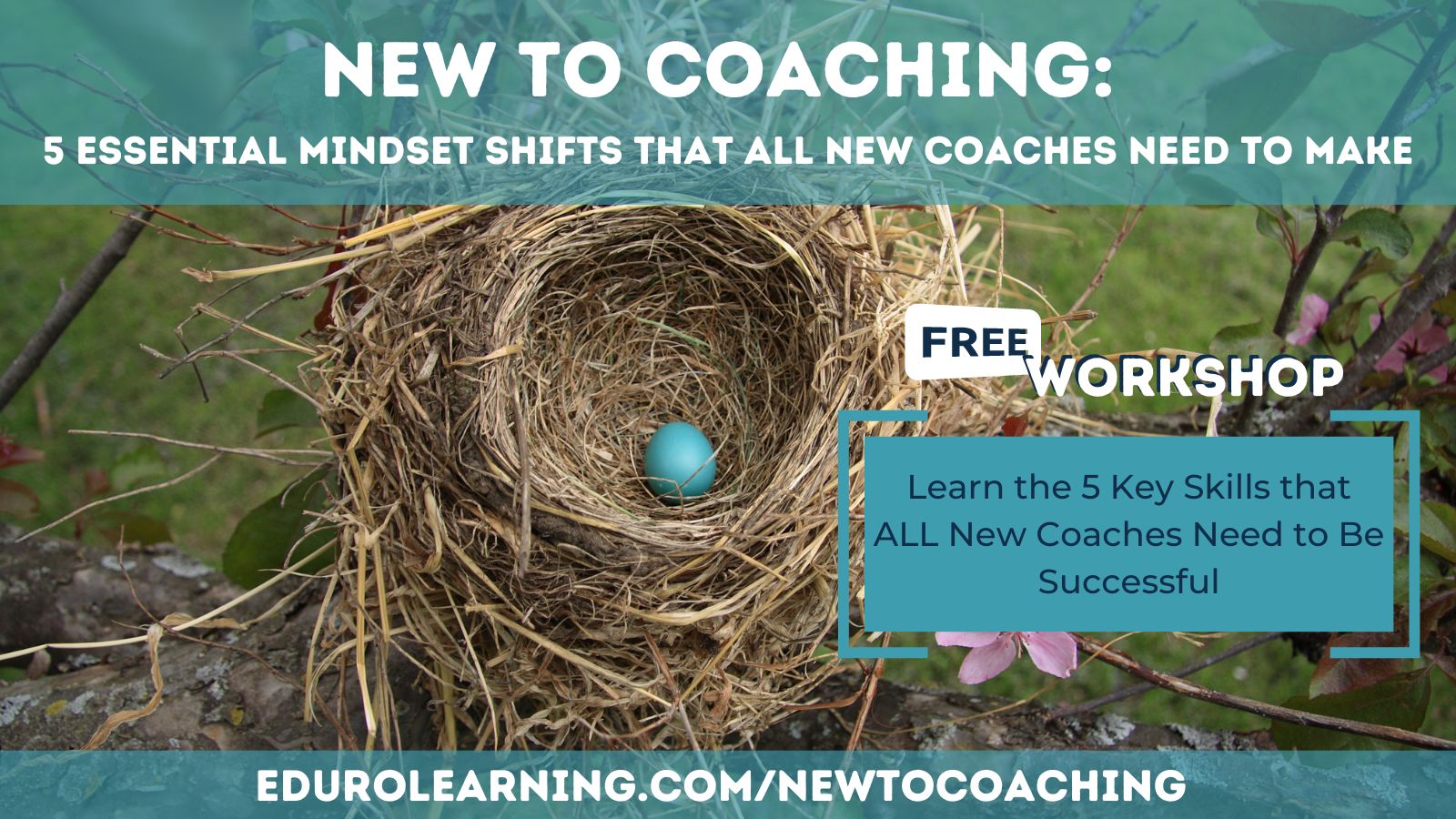 In this 30-min, self-paced workshop you will learn 5 of the key skillset and mindset shifts that every classroom teacher moving into a coaching role needs to know!
Including how to:
Your Leadership Mindset: recognizing the power of influential leadership
Intentional Relationship Building: learning how to be strategic in developing relationships
Coaching Advocacy: understanding the importance of advocating for your role
Committing to Conversations: navigating the pacing and format of deep coaching conversations
Strategic Time Management: managing your time and your energy as a coach

There are 3 more ways to keep learning with us below!
We offer tons of great ways to support you in your coaching journey.
Here are a few samples of each of our resources,
 

selected specifically for your needs

 

as a Theorist.
Each button below will drop you down to a
 

free learning experience curated just for YOU!
Quick Navigation:
Skip straight to the style of content that you prefer by clicking on the button below.
1: QuickTips Videos
Short tutorial videos on YouTube with a quick coaching tip you can apply immediately.
2: The #coachbetter Podcast
Long-form podcast episodes featuring inspiring educators, coaches & leaders from around the world.
3: Inside the Coach Blog Posts
Learn how other coaches like you are growing inside The Coach Certificate & Mentorship Program, with these feature blog posts!
1: Watch a QuickTips Episode:
Learn about the Coaching Cycle
with a 5 Min Fri YouTube video
This is the number one question we get asked inside our #coachbetter Facebook group, and often the first question that clients ask inside The Coach Certificate & Mentorship Program.
In this video we share a simple framework or process that coaches use to help classroom teachers meet their goals. There are many variations based on different models, but the underlying principles are basically the same.
On our YouTube channel we share short, practical tips to help you #coachbetter every week. They're inspired by our clients inside The Coach Certificate & Mentorship program, so you can see what we talk about in the program too!
Watch this one to get ready for your next coaching conversation!
2: Listen to These Two Episodes of the #coachbetter Podcast!
Dive Into the Continuum of Practice
with expert, Laura Lipton
We are so lucky to interview amazing guests on the podcast, and one of the most comprehensive episodes is this conversation with Laura Lipton.
Laura is the authof of many books about coaching, including Mentoring Matters, one of our most highly recommended resources inside The Coach Certificate & Mentorship Program.
In this conversation, we chat about the Continuum of Practice (an essential foundational understanding about your role as a coach), as well as using data to measure our impact as coaches, the art of coaching, and working with school leaders to help them understand the value of coaching. 
Explore the Common Challenges Coaches Face,
with a panel of The Coach graduates
Moving into a coaching role is not easy. There are so many expectations we have before we begin coaching, and as we uncover the reality, we can feel overwhelmed and frustrated.
This episode is an in-depth conversation about what it's like to be a coach, particularly on transitioning into the coaching role, challenges that coaches face, and big learning outcomes from their experience in The Coach Certificate & Mentorship program.
This panel episode gives you a great insight into the kinds of colleagues you'll meet inside The Coach (a truly global community) and the kinds of conversations we have in the program – plus the kind of professional transformation you can make with the support of a mentor inside The Coach.
Never miss an episode of #coachbetter! Subscribe via your favorite podcast player!
3: Read a Blog Post:
See how other new coaches develop their coaching conversation skills with a guest post from one of our The Coach graduates
We work with coaches all around the world to develop their coaching skills inside The Coach Certificate & Mentorship Program.
Get a peek inside with this guest post from Cary Hart where she sharing the coaching cycle with her coachees.
She says…
"I like that this Coaching Cycle is simple and open. I think that it allows people to see that it isn't about a cycle but about a relationship with a teacher and allows for the reality that that may be very different with each connection."

Ready to Make the Transition from Classroom to Coach?
Take our Getting Started as an Instructional Coach Course!
Woohoo! You've explored all the free resources on this page.
You know you're in the right place for your learning.
Now, you're ready to make the move from classroom to coaching as seamlessly as possible.
It's time to prepare for the mindset and skillset shifts you need to be successful as a coach.
Join Getting Started as an Instructional Coach and our The Coach Global Community today!
I'm the host of the #coachbetter podcast and the founder of Eduro Learning.
I was an instructional coach in international schools for over 15 years and I firmly believe that coaches are the catlyst for lasting change inside schools.
As a coach, you have a powerful middle leadership position where you can both inspire new ways of teaching and learning and be the support on the ground to make it happen.
For the last 5 years, I've been supporting coaches in international, public and private schools around the world in The Coach Certificate and Mentorship Program, as well as in private 1:1 coaching packages.
My clients have:
developed their unique voices as a coach so that they're having consistent, effective, and deep coaching conversations;
successfully advocated for a coaching position – turning a temporary role into a full time salaried job;
created intentional and thriving coaching programs where teachers are excited about being coached;
become productive and focused in their demanding coaching job, so they actually get things done and feel accomplished; and
navigated the murky waters of middle level leadership to make a bigger impact in their school setting.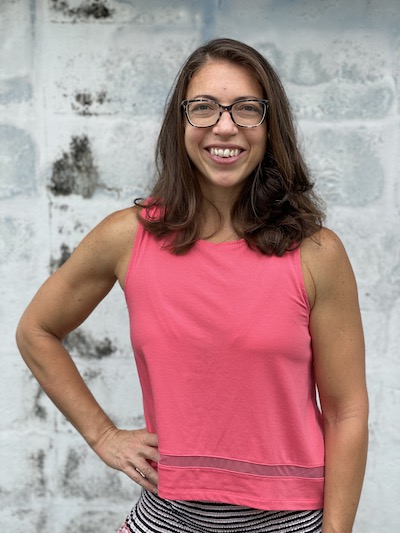 What I know from my years of being a coach, and working with coaches, is…
YOU have the potential to make a bigger impact in your school setting when you dive deep into your coaching skills.
Are you ready?