Today's post is inspired by one of the most common questions we get asked in our CoachBetter Facebook group: what is the coaching cycle? If you have questions about coaching, please join us there and ask your question. Hopefully I will get a chance to answer it here on the blog and in our Five Minute Friday series.
Along with this post, we have a free infographic of the coaching cycle for you to download, print and share with your coachees! Grab it below: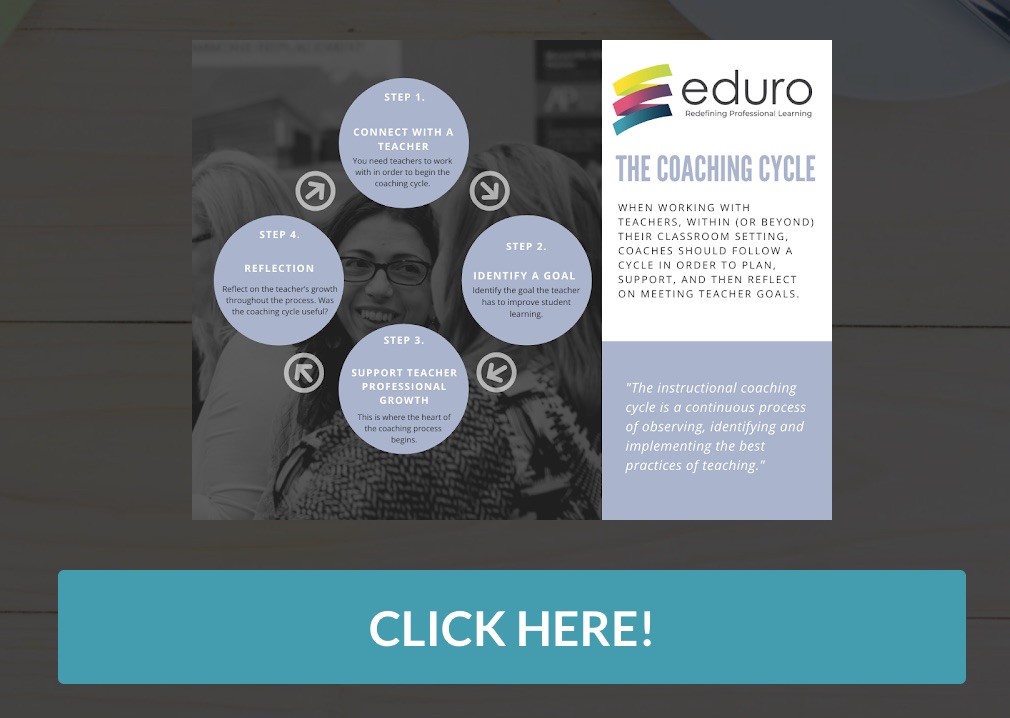 The Coaching Cycle
Before I get started sharing about the coaching cycle, I want to let you know that this is a simple framework or process that coaches use to help classroom teachers meet their goals. There are many variations based on different models, but the underlying principles are basically the same. I'm going to share today the kind of foundational elements of what a coaching cycle is, but please know that there are lots of different variations on how you might implement this based on the coaching model that you might follow at your school.
1:: Connect with the teacher
The first stage of the coaching cycle is for you as the coach to connect with the teacher, you can do this in so many different ways. Maybe they approach you. They reach out to you. Maybe you're collaborating as a team with their grade level or their department. Maybe you're working from some data from some testing that's come in, or maybe there's some specific school goals. And there are tons of other ways for you to connect with the teacher. But the first step is getting connected with the teacher, because that's what you're doing in a coaching cycle. You're working with a teacher to support their goals.
2:: Identify a Goal
The second stage or the next stage of the coaching cycle is to help that teacher identify their goal. The goal is usually around improving student learning, but it could be around their own personal professional development as well. The goal that the teacher identifies can be long-term or short-term, and it can involve many different elements of support. The key is that there's something you're trying to work on, that you can observe collect data on perceive feedback, about talk to the teacher about, and kind of grow over a period of time.
3:: Support Professional Growth
The third stage is to support teacher professional growth. And this is the heart of the process. This is when you're providing things like one-on-one PD, or you're going into classrooms to observe the teacher, or maybe you're going into classrooms to model a lesson for the teacher. Maybe you're coaching on the side in the classroom with the teacher. These opportunities will be varied and based on teacher need, anytime you're doing anything in the classroom with the teacher, you probably also want to include a pre and post observation meetings. So you can talk about what's going to happen, and then what did happen.
You might want to look at student work based on the work that you've done with the teacher, and even do some looking for learning conversations with students when you're in the classroom, observing the teacher or allowing the teacher to do, looking for learning conversations with students. When you're in the classroom, this is an opportunity for lots of coaching conversations. Check out a few of our other videos on that topic here:
4:: Feedback & Reflection
The fourth stage of the coaching cycle is this opportunity for feedback and reflection. Once a cycle is complete, you want feedback from the teacher on how the process worked for them. You might also be providing feedback to the teacher on what their next steps might be and opportunities for further growth. You might help the teacher identify another goal to start a new coaching cycle. I always personally like to get suggestions or improvement for the future on how I can coach better with this teacher and any other teacher that I might work with.
The Coaching Cycle, Simplified
That's it, that's the coaching cycle, simplified. Every coaching model that you'll see will follow something kind of along those lines, even though they're all very customized for the individual purpose that that coaching cycle is designed for, but this is the general outline. So if you're getting ready to start coaching with teachers or you're looking to up your coaching game, this process will help you make those deeper connections with teachers have deeper conversations and help them reach their goals and just the way that's right for them.
Watch the 5 Min Friday:
Ready to #coachbetter?
Level Up Your Coaching!
If you're ready to dig deeper into being more intentional in your coaching practice – or if you're new to instructional coaching and you're curious about getting started, join us for one of our courses for coaches!
To learn more about these options, I have two FREE workshops to share with you today.
New Coaches:
If you're just getting started as a coach, and you want to be successful in your early years, watch our New to Coaching Workshop, which highlights the key mindset and skill set shifts you'll need when moving from the classroom to a coaching role. The workshop will also tell you all about our course for new coaches, Getting Started as a Coach.
This short course is specifically designed for classroom teachers that are moving into a coaching role so you're prepared for the transition. It's focused on exactly the skillset & mindset shifts you need to so you can be successful in your first years as an instructional coach.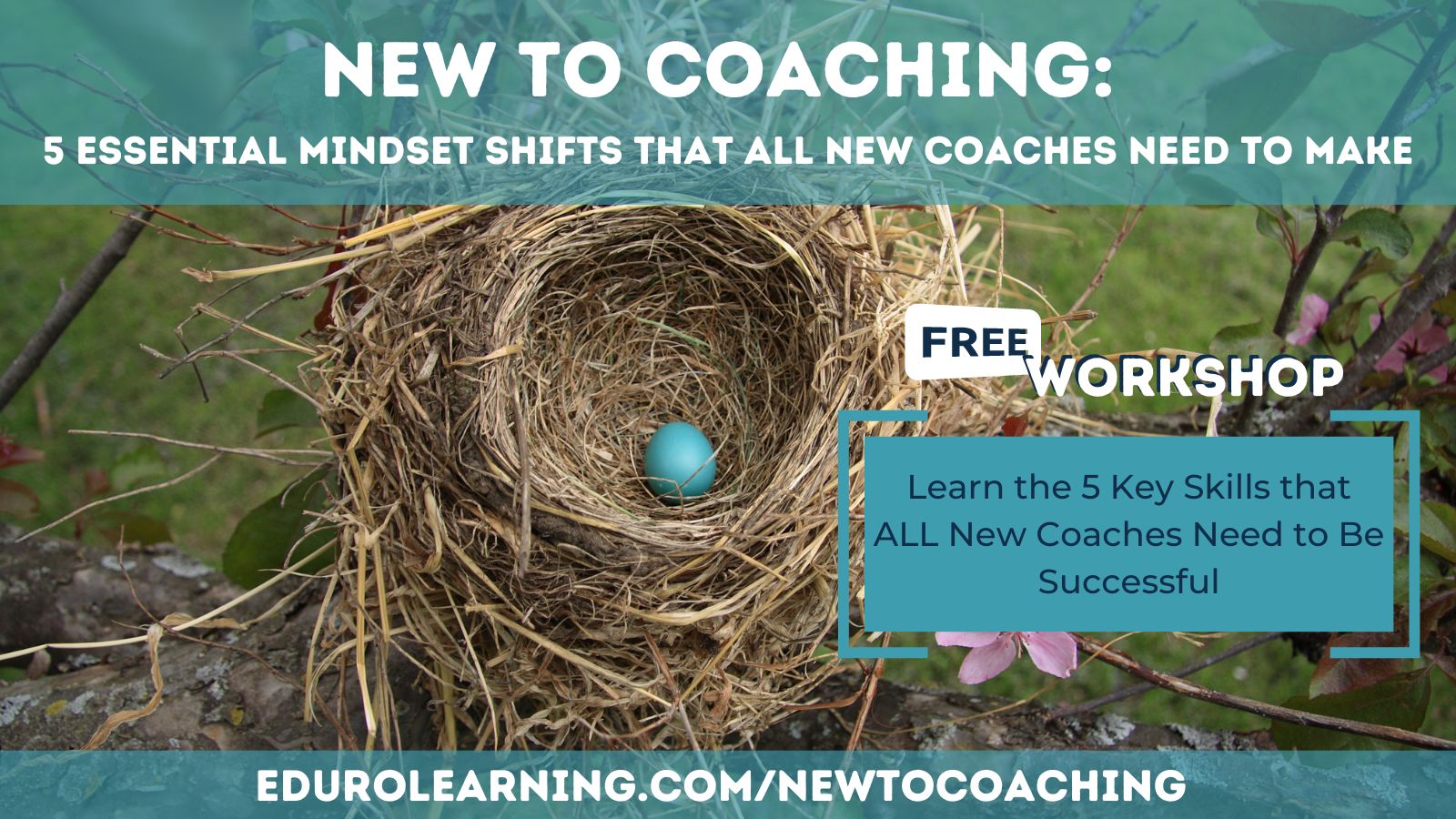 Experienced Coaches:
If you're already a coach & you want to think about being more intentional & strategic in your practice, watch our workshop on the Thrive Model for Coaching Success which will help you evaluate your program and your practice to see where you may have room to grow. You'll walk away with a clear picture of exactly what you need to focus on to build a thriving coaching culture – and help you decide if our year-long mentorship and certification program, The Coach, is right for you, right now. This program is designed for current coaches who are focused on building a coaching culture through intentional and strategic coaching work at all levels – with teachers and school leaders.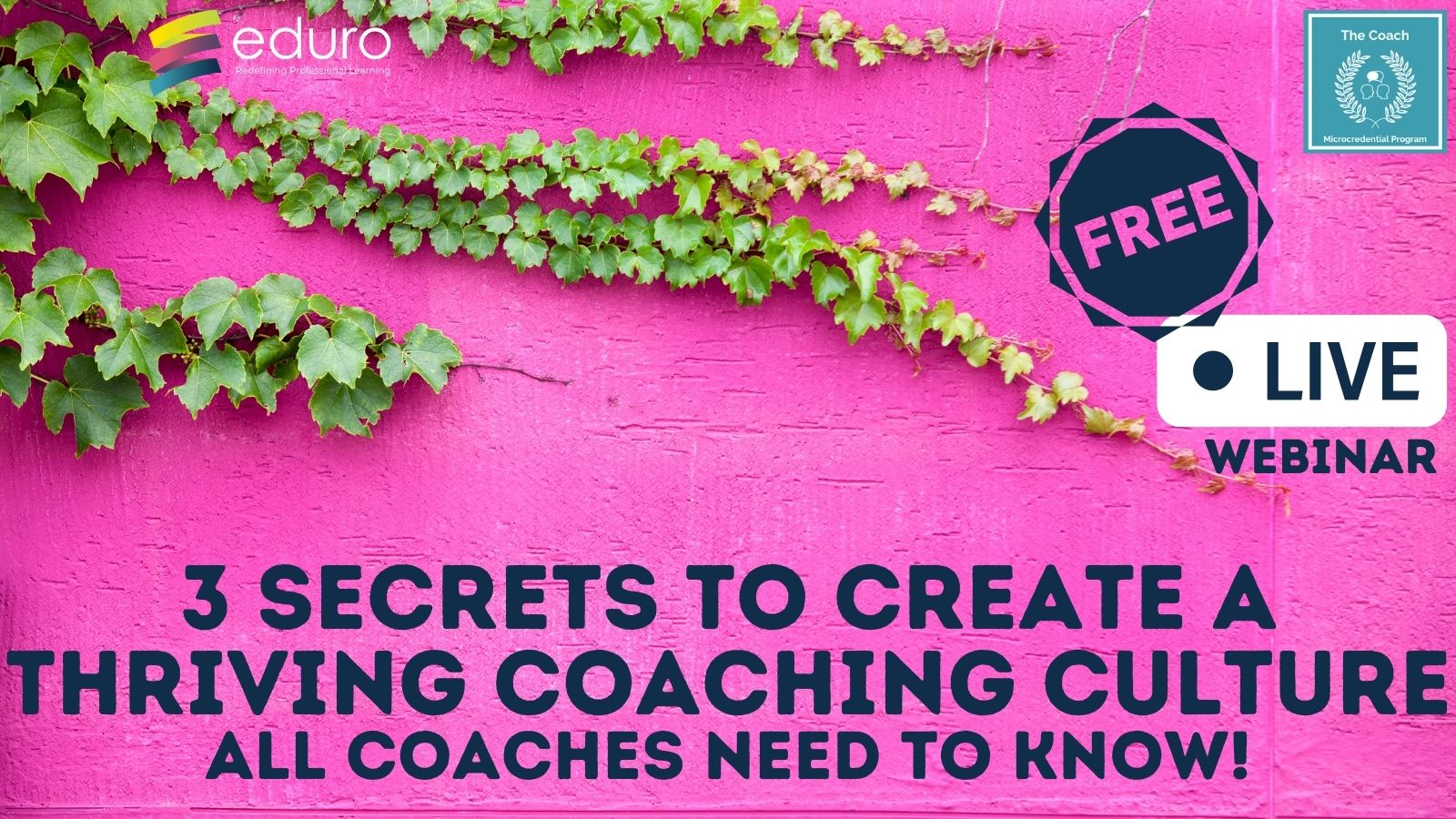 Wherever you are in your coaching journey, we can support you!
For All Coaches
Connect with us!