Do you want to learn about the coaching cycle and how to apply it in your school context?
Looking to build the foundations needed to ensure success when working with others?
Are you new to instructional coaching or looking to move into an instructional coaching role?

The instructional coaching cycle is a continuous process of observing, identifying and implementing the best practices of teaching.
The Coaching Cycle in 4 steps 

HANDY printable infographic for quick referencing

Be automatically subscribed to our Coach Mailing List and receive relevant, curated content tailored specifically for Instructional Coaches (you can unsubscribe at anytime but we hope you don't!)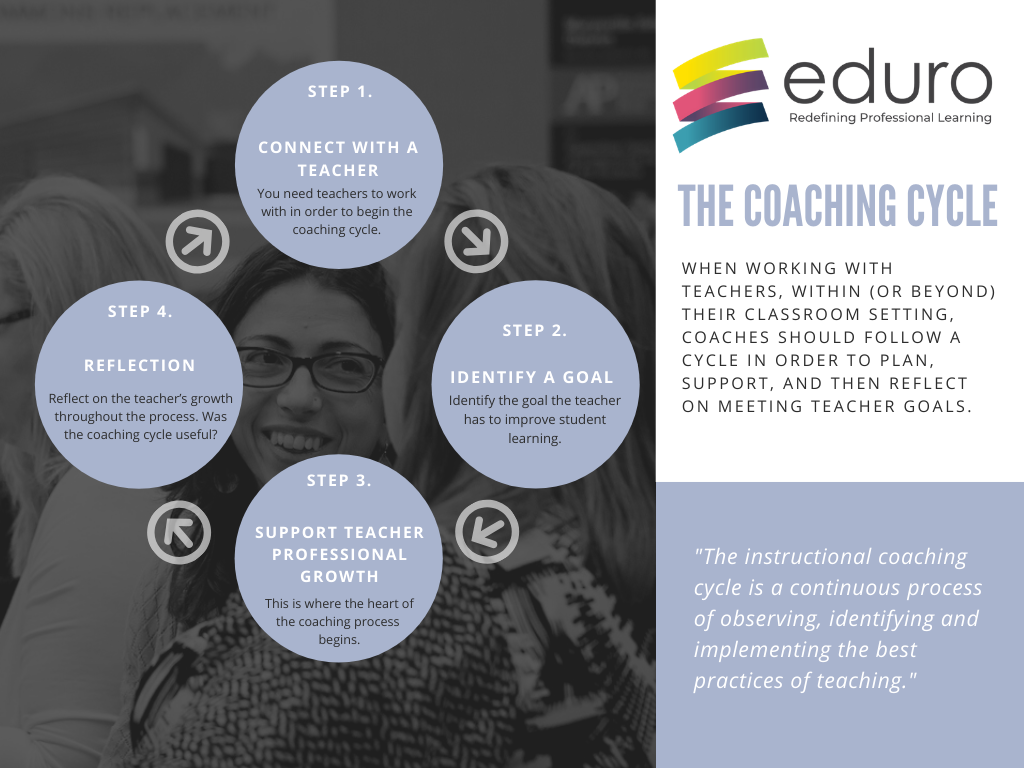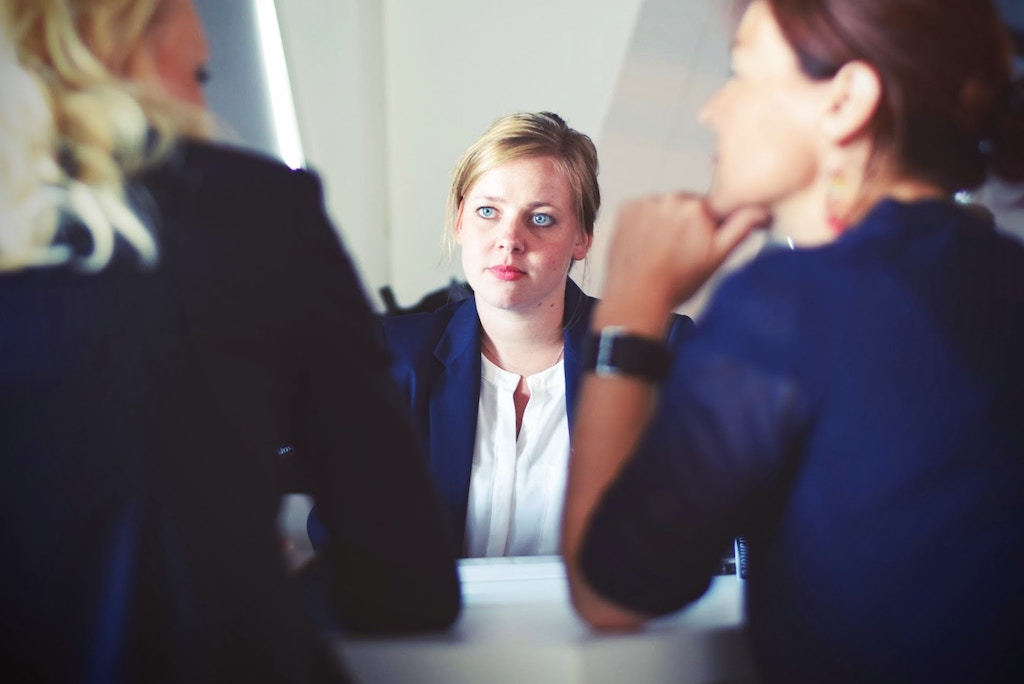 As coaches, we work with a variety of people with a variety of perspectives, experiences and needs which leads to our need to be prepared for a wide variety of conversations. Sometimes these conversations are 'on the fly' and unplanned. In other cases, we have an...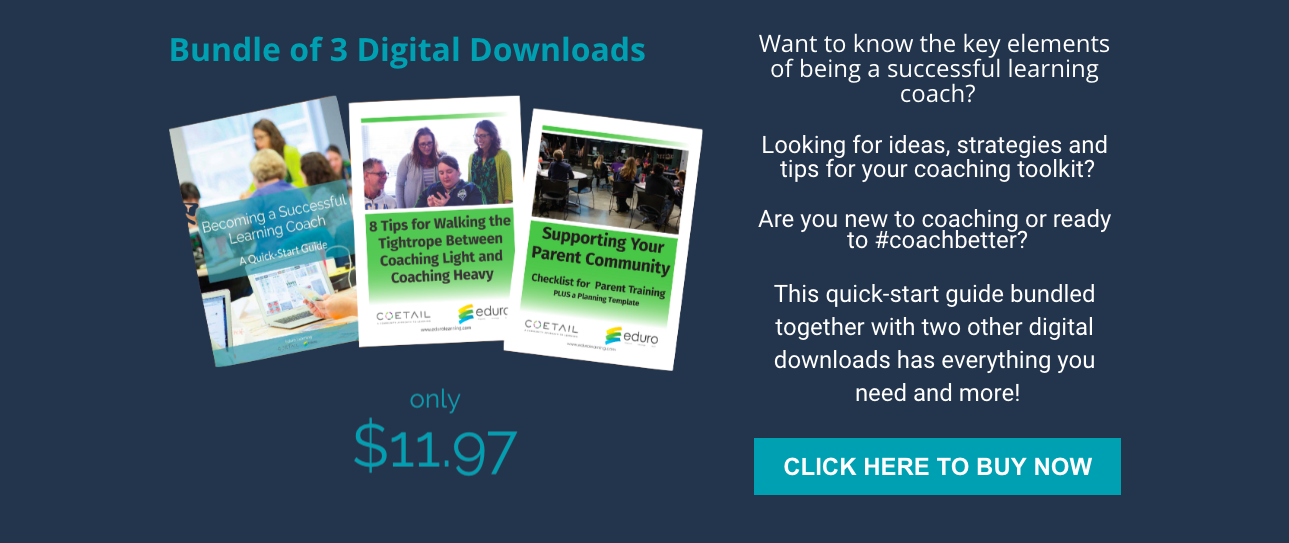 Workbook & Template Starter Pack
The PERFECT combination of 3 #coachbetter courses!!
Course 1: Coaching Foundations: The Coach Approach. Coaches use a variety of approaches to ensure that teacher needs are met. Learn how to identify and describe the key approaches of a coach and recognize when to apply different coaching approaches.
Course 2: Coaching Foundations: The Coaching Cycle. The foundation of a coach's work with teachers is the coaching cycle. Be able to identify and describe the stages of the coaching cycle and learn how to apply the coaching cycle process.
Course 3: Coaching Foundations: Coaching Models. Having a consistent framework or model to interact with teachers is helpful. Learn how to identify, describe and evaluate coaching models and be able to apply a coaching model or framework to your school context.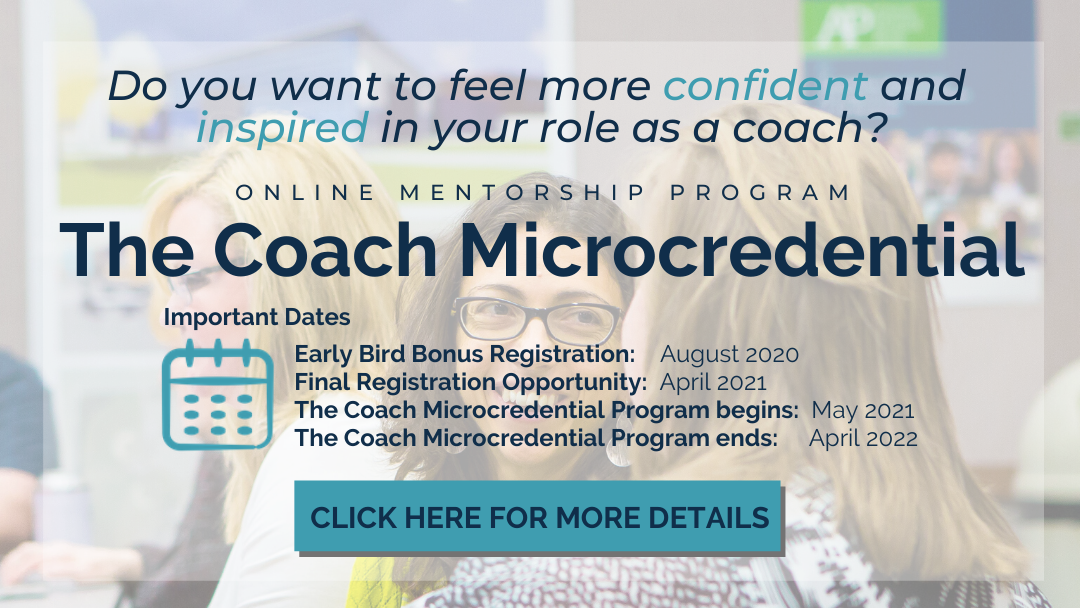 The Relentless Learner #coachbetter 
edition
Subscribe to our Coach Newsletter to receive coaching tips, videos & curated resources specific to instructional coaching delivered straight to your inbox. Be the first to know about promotions, special offers, and #coachbetter news!
CAN'T FIND WHAT YOU'RE LOOKING FOR?