In this episode Kim is chatting with 
Diana Beabout, Innovation Coach at American International School of Guangzhou. Diana is also the Academy Mentor for our Eduro Learning The Coach Microcredential, and we love talking about coaching whenever we get the chance! Side note: our third cohort of The Coach Microcredential starts soon – and this conversation is a great preview to why you might be interested in joining us!
Bonus: Watch the video of this episode on YouTube!
Show Notes
Instructional Coaches in international schools, this episode is for you! Our conversation today is about "the gap" that seems to happen often in international schools – specifically for instructional coaches – the gap between
the expectations of
and
the support for
the coaching role. This conversation was actually prompted by a previous discussion about professional development opportunities for coaches – both new and experienced coaches – and we dig even deeper today!
If you're currently a coach in an international school, let us know what opportunities your school provided for your professional growth when you were hired! If you want to be a coach in an international school, this conversation will highlight the critical importance of professional development to help you excel in that role!
You mentioned that there's a real gap in professional development for coaches, particularly in international schools? What makes you say that?
In the US Diana had a lot of support as a new coach, including coaches for the coaches, specifically designed to build their coaching skills. When she moved to international schools there wasn't specific training around coaching. Lots of sharing at conferences, but not a lot of focused or purposeful PD. Twitter and social media built her informal education. Lots of coaches have to purposefully look for this PD. Some schools invest in Cognitive Coaching as a whole school, but that's more the exception than the rule. Many coaches in international schools are the only coach in their school, and moved into that role because they were excelling in their classroom, but rarely provided actual training and PD specifically for coaching.
What was that PD like as part of your school district in Colorado?
Coachings ES – HS. Two coaches of the coaches – focused on divisional levels. Regularly scheduled meetings once a month with focused goals about coaching, and then the coaches of the coaches had individual follow ups with each coach. At these sessions they would practice coaching conversations. Organized, intentional and structured with goals and strategy, and differentiation based on divisional levels.
What is the challenge we're facing now in international schools and how can we manage it?
The coaching role is shifting from tech integrationalist (focused on tech tools) to tech coach. Now we have a lot more teachers confident with technology, so the shift of the role is more about the why and the pedagogy behind great teaching, less so about the tools. Shift to "how is this impacting learning?" There needs to be flexibility, and a focus on how does this fit into the curriculum and pedagogy, not an extra "tech training". The challenge is that the job has changed, and we don't always know how to define that. Many coaches have to write their own job descriptions.
What are the key skills / strategies as a coach that you've learned?
Interesting tension: coaches are perceived as experts, and are constantly supporting other teachers in reaching their goals – do they feel reluctant to be vulnerable themselves to get coaching?
To be open to having room to grow in other areas (even if I am an expert in my content area), to be self-reflective is critical for the success of the role. It's OK not to be the expert, and to get training in other areas. As a teacher, you're a coach too, but moving into this role with a whole school perspective and working with leadership, we may need opportunities for professional growth.
What are the areas of growth?
Huge part of the job is building relationships, not just about being friendly but how to ensure that we build relationships with everyone. You have to approach different people in different ways.

There are coaching structures and cycles that you can use and draw from, so that our conversations are useful and productive.

Conversations: the questions we ask, how we listen well, paraphrasing. Different types of questions – your intent informs the type of questions you ask. The more training and tools you have to do that.

Facilitation: being able to facilitate meetings and conversations, sometimes you need to help other people have conversations.

Organizing professional development for staff, running your own PD.

Rolling out new initiatives, often you're the "lead" on major projects.

Organize the logistics for events.

Working on policy for the school: edtech or digital citizenship, really big picture things for a whole school.

Data: collecting and analysizing data – your own and also supporting other teachers in this process

Being able to see things from the big picture level
Tension about being perceived no longer as a peer – even though you're not in a formal leadership role, you are a leader in the school. How does that affect how you conduct yourself, interact with people, and how you look at things? This requires support.
What is in The Coach?
We both wish we had this when we started coaching!
Started from the 6 week course, Coaching: From Theory to Practice. Different modules based on areas that are helpful for coaches, including leadership and digital citizenship, as well as specific coaching courses. This is content that you could repeat over and over again and continue to grow. Each participant approaches it based on their experience, some are experienced, some are in their first year. All of the content is adapted to what each person needs at this time. Sometimes, as a mentor, we move between consultant, collaborator and coach, based on the needs of the participant. Topics are very adaptable, and can go in any order, based on the needs of the participant.
This all happens in a community, we run this as a cohort. All conversations take place in a totally private learning management system so we can have those deep conversations confidentially. Everything is immediately practical and applicable – all the questions are about how are you doing this in your job. All supported by the Personal Project – you set your own goal and your mentor works with you throughout the academic year. Such a huge confidence builder to have that coaching support. This is not external PD, it's all based on what's actually happening within your school context. We are meeting them where they're at – at their school and as a coach.
So powerful to have the outside eyes and ears of a mentor, who is an experienced coach. Having private meetings every week or every other week, where we can talk about anything – from content within the program to things that are happening in your coaching and classroom teaching roles.
We form personal connections with our participants, we're always looking out for them, finding resources and sharing stories. We want to see everyone succeed. We are have set up intentional structures to help all participants succeed.
Key Resources mentioned in today's episode
"Coaching Matters" by Joellen Killion et al https://learningforward.org/docs/coachingmatters/killiontoolch5-4.pdf

Mentoring Matters: A Practical Guide to Learning-focused Relationships by Laura Lipton and Bruce Wellman
 JOIN OUR MAILING LIST
Sign up for our #coachbetter mailing list to receive a newsletter every other week all about coaching in a school context. Each FREE newsletter features one of our relevant coaching videos, a practical coaching tip you can use right away, plus a great resource created or selected by the Eduro Team to help you #coachbetter!
CLICK HERE
#COACHBETTER ON FACEBOOK
Connect with other coaches, just like you, in our free #coachbetter Facebook group:
CLICK HERE
EVEN MORE COACHING RESOURCES
See all of our Eduro Learning coaching resources!
CLICK HERE
If there's something you're interested in, and we don't have it, let us know!
PRIVATE MENTORING
Or if you want to see what the private mentorship experience is like, check out our Private Coaching sessions – and get your first coaching session for free – here:
CLICK HERE
ABOUT #COACHBETTER
We're passionate about the impact instructional coaching can have on school culture, student learning and teacher professional growth. This podcast allows us to share inspiring ideas about coaching through conversations with innovative educators from around the world. Let us help you #coachbetter! We would love to hear your thoughts, ideas and questions so please drop us a comment below!
The Coach Certificate & Mentorship Program
An academic year of professional learning designed by coaches, for coaches!
Do you want to feel more

confident

and

inspired

in your role as a coach?
DETAILS HERE
Kim Cofino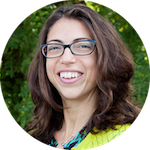 Join the SlowChat #coachbetter
Connect with our current participants and graduates while discussing the content of any of our episode on our #coachbetter Twitter slow chat.
We love sharing great content!
Get authentic, relevant, practical content delivered right to your inbox!