Welcome to our mini-series Level Up Your Coaching! We interview 2 school leaders, 2 teachers, 2 librarians and 2 counselors to get their perspectives on coaching. Hearing perspectives from school leaders, counselors, teachers and librarians is a great way for coaches to better understand their impact on the school community.
In today's episode, our panel of experts will share their responses to the question, "What do you do when you don't have the opportunity to work with a coach?" Although it's great to hear how valuable coaching has been to all of our guests, this topic in particular was a great reminder that coaching can come from many different people and teams in our school communities.
Bonus: Watch the video of this episode on YouTube!
Our Guest Panel of Experts
Show Notes
As coaches, we can identify the elements that make this kind of peer coaching work and then apply them in our own coaching practice. And, for those of us that may be the only coach in the school or building, it's a good opportunity to reflect on all of the different ways we can create our own professional learning networks – both within and beyond our school communities – to help us #coachbetter.
What do you do when you don't have an Instructional Coach to work with?
 JOIN OUR MAILING LIST
Sign up for our #coachbetter mailing list to receive a newsletter every other week all about coaching in a school context. Each FREE newsletter features one of our relevant coaching videos, a practical coaching tip you can use right away, plus a great resource created or selected by the Eduro Team to help you #coachbetter!
CLICK HERE
#COACHBETTER ON FACEBOOK
Connect with other coaches, just like you, in our free #coachbetter Facebook group:
CLICK HERE
EVEN MORE COACHING RESOURCES
See all of our Eduro Learning coaching resources!
CLICK HERE
If there's something you're interested in, and we don't have it, let us know!
PRIVATE MENTORING
Or if you want to see what the private mentorship experience is like, check out our Private Coaching sessions – and get your first coaching session for free – here:
CLICK HERE
ABOUT #COACHBETTER
We're passionate about the impact instructional coaching can have on school culture, student learning and teacher professional growth. This podcast allows us to share inspiring ideas about coaching through conversations with innovative educators from around the world. Let us help you #coachbetter! We would love to hear your thoughts, ideas and questions so please drop us a comment below!
The Coach Micocredential
Online Mentorship Program
Do you want to feel more

confident

and

inspired

in your role as a coach? 
DETAILS HERE
Kim Cofino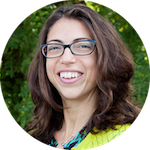 Join the SlowChat #coachbetter
Connect with our current participants and graduates while discussing the content of any of our episode on our #coachbetter Twitter slow chat.
Now you can subscribe to #coachbetter via your favorite Podcast Player!
We love sharing great content!
Get authentic, relevant, practical content delivered right to your inbox!