Welcome to our mini-series Level Up Your Coaching! We interview 2 school leaders, 2 teachers, 2 librarians and 2 counselors to get their perspectives on coaching. Hearing perspectives from school leaders, counselors, teachers and librarians is a great way for coaches to better understand their impact on the school community.
In today's episode, our panel of experts will share their responses to the question, "What makes a coach invaluable to you?" It was wonderful to hear all of the coaching success stories in all of these conversations. 
Bonus: Watch the video of this episode on YouTube!
Our Guest Panel of Experts
Show Notes
In particular, hearing the different ways that coaching is invaluable to the different stakeholder groups (school leaders, teachers, librarians and counselors) provides great insight into what coaches do that is most highly valued by their colleagues. For coaches looking to truly "level up" their practice, this episode offers many great opportunities for inspiration!
What Makes a Coach Invaluable to You?
Rebekah (School Leader): I want someone that I can go to and say, "Hey, I don't know what to do about this. What have you got?" And to brainstorm ideas. For me, it's invaluable when a coach makes their own connections without me making it happen. As a teacher I live by this philosophy and I'm trying to live at as a leader, but "ask for forgiveness, not permission." I don't want to micromanage where your time is being used and where you are. Use your time wisely, make a change and ask for help when you need it! I think that's really important. It's also the people. It really helps when the coaches are excited by learning and aren't afraid to say I know quite a bit about this and I'm really excited to work with you. People need to be excited to work with the coaches. Again, this is the tricky tightrope. Coaches can't be patronizing. (Oh, I know so much more than you) but they also can't be self deprecating, (oh, I don't know anything about this or that or that program or that math). People who can find that balance – are gold! It's often about the enthusiasm to talk about learning and then the coaching stuff kind of comes second.
Tico (School Leader): Someone who helps the leader get the school where we want it to be. Again, that's one of those big "vanilla generalizations" over obvious things. A leader is trying to get to school someplace. This leader has a vision of what a great school looks like. Is this person really helping us move forward in that? Are they like an invaluable, "resource person" – absolutely. But also are they invaluable in helping us move that way? That's a great coach. If we said "if that coach wasn't here and we're not going to miss them and we're not necessarily changing the dynamic of the school," – that's bad. We want coaches that make an impact, that make a difference in getting the school to where we want it to be.
Niki (Counselor): Professionally a coach is invaluable to me because it forces me to crystallize my thinking (it's almost like a self indulgence, isn't it?) Where you think I am going to just spend a little bit of me time. It's like an intellectual spa. You get to have a little stop and think about why am I doing this? It's all those good questions, reflective questions.. You're not doing things unintentionally on automatic pilot, just because you've always done it. Professionally, I think that's fantastic, especially when you've been doing something a long time and it's easy to fall into habits. I think that's why it's really interesting intellectually because I've forced myself to think about process, but also professionally it's really interesting, so I think it's invaluable for that. Sort of bigger picture then, in terms of philosophically thinking about how I approach life and relationships by giving myself the time to think about those things. It's just really healthy I think. If I'm working with young people, if I can see the benefits of that, then hopefully I can encourage that type of self worth. You're worth stopping and thinking about things, you're worth it. My conversations can be very much about that. As part of one of our book clubs here, I read the book "Moments." The whole book is around the premise of stopping and just creating a moment, like a celebration or acknowledgement of something – why that is so important to our psyche and our wellbeing and to helping people move forward positively. So maybe it's a little bit like that – coaching. It can be that moment where you stop and you acknowledge, "okay, this is important, your thoughts and your feelings are important and it's going to have really concrete, profound effects on how you think professionally and personally." I think that's why it's so useful.
Adam (Counselor): One of the things that the coach has is the home court advantage, it's proximity. So if they are available and responsive (almost going back to attachment theory for the counselors out there) to the needs at the time, well, then they will more likely be invaluable. And of course that assumes that they have fundamental area of expertise. If they're incompetent well then that will quickly, surface. An invaluable coach will have that basic skill set that they need and then it's really having the soft skills of being available and responsive. An invaluable coach shouldn't feel like "oh, you're here again with another problem". They should be feeling "Oh, awesome, you're looking to me to help." That feeling is really important. As we were talking previously about where would we go if the coaches aren't available? The truth is that it's also a little bit of a capitalist market where we do have other options. So if we go down and we meet with our coach and there they're difficult to work with or they don't appear interested in helping me, or it's like it appears as if my request is a burden on their already very busy time table – I'm going to go elsewhere, right? I will leverage other parts of my network to get the help that I need. As I go forward, I will voice my concerns. "Oh, I went and talked to them once and that didn't really lead anywhere" and let people know that it's not really helping me do my job to have that person in the role that they're in. What I feel really lucky about is that the coaches that I've had a chance to work with have all been just wonderful. It's those little subtle things make a big difference, especially with people like counselors as we tend to be fairly socially savvy. That kind of stuff matters to us.
Merilyn (Teacher): For me, having a coach really helped to just keep pushing me forward. There's always so many new things to learn and stuff, but I feel that having a coach helps focus me, direct me, keep me driven to where I'm trying to, trying to get to. It improves the effectiveness of my teaching. If my teaching is effective then the student learning is more effective. And isn't that the goal for invaluable coaching?
Jabiz (Teacher): I think that's different for every person's needs, but for me it's just holding me accountable. I am a notorious procrastinator, very type B big ideas – let's try a million different things. And if they all fail, who cares? I think my life is very sloppy and my professional life can be really sloppy. My coach's personality is super type – let's sit down, make some lists, let's get organized and just meeting with her every two weeks, I know that when she comes in here, I better have my stuff together or I'm going to let her down. That's been really useful. It's just someone who's going make sense of the mess in my head and organize it for me and then let me know kind of what I need to do. For someone else though, it might be the opposite and they might be someone who's super type A. They have everything organized, but they have a real hard time coming up with ideas or generating outside the box thinking. So that coach might play that role. I think successful coaches are adaptable to kind of be the other half (of someone) ll the "void" that the coachee has. That's been really, really useful. So short answer, I think coaches who are adaptable and ll the needs of their coachees become indispensable because you need them to kind of make your life easier and your teaching better.
Danny (Librarian): All of us who are in non-contact positions or another. I see my role often as a fun collector, in addition to collecting resources and stuff, that helps. I'm also looking for what the newest stuff is, and not just a gimmick but newest stuff that helps drive drive learning, drive units of inquiry and that sort of thing. Classroom teachers just don't very often have the time in their daily schedules or their evening schedules, because they're decompressing from being around 20-30 people constantly all day long. So I think coaches similarly being able to help mine the Internet for all of the gorgeous nuggets that are out there and to be those early adopters that try things out that take the risks and gure them out so that we can share them out and that ends up being invaluable.
Katie (Librarian): Coaches just make me so much better at what I do. If I didn't have a coach all of my lessons would be scheduled for 15 minutes longer than they needed to be and would run 30 minutes over! One of the things that I had to get coaching on, (I'm mainly a secondary librarian, but in the last three years I was an ELC to Grade 12 librarian) and I was constantly pitching my G5 lessons for G8 because I thought that was what G5 was going to be able to do. I actually found a person who was an elementary school teacher, not a formal coach by any means, but they would help me work through those lessons to make those better. So invaluable coaches – they make me a more awesome version of myself, which is great because in the end we're all in this for all of these kids that are here. It feels good to be great. It feels good to walk away and be like, that was fantastic. I am a superhero, but the best part is that I leave and I'm like, and those kids actually know how to use the database now or they're actually interested in reading this variety of books right now and they're (coaches) are helping me reach a population of kids that I might never reach. Another example: We're doing Maker Saturday here again and it's just the coolest day. We have this amazing creative common space that Clint (former YIS Coach) helped me to design before he moved onto his next job. And it just looks so great! Several Saturdays a year we bring parents and their kids together in the creative Commons Space and we make and create and we do everything from crafty things all the way up to really high tech coding. It's incredible. And this is something that Matt and I would not be able to do independently in the way that we're doing it.. So in that way, we're bringing our coaching skills together and we've really been able to lift up the level to something that we couldn't have done individually. I think that's what is invaluable and that's why coaching is cool because you get to help people be that extra piece of awesome!
 JOIN OUR MAILING LIST
Sign up for our #coachbetter mailing list to receive a newsletter every other week all about coaching in a school context. Each FREE newsletter features one of our relevant coaching videos, a practical coaching tip you can use right away, plus a great resource created or selected by the Eduro Team to help you #coachbetter!
CLICK HERE
#COACHBETTER ON FACEBOOK
Connect with other coaches, just like you, in our free #coachbetter Facebook group:
CLICK HERE
EVEN MORE COACHING RESOURCES
See all of our Eduro Learning coaching resources!
CLICK HERE
If there's something you're interested in, and we don't have it, let us know!
PRIVATE MENTORING
Or if you want to see what the private mentorship experience is like, check out our Private Coaching sessions – and get your first coaching session for free – here:
CLICK HERE
ABOUT #COACHBETTER
We're passionate about the impact instructional coaching can have on school culture, student learning and teacher professional growth. This podcast allows us to share inspiring ideas about coaching through conversations with innovative educators from around the world. Let us help you #coachbetter! We would love to hear your thoughts, ideas and questions so please drop us a comment below!
The Coach Micocredential
Online Mentorship Program
Do you want to feel more

confident

and

inspired

in your role as a coach? 
DETAILS HERE
Kim Cofino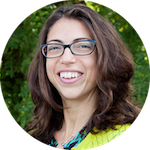 Join the SlowChat #coachbetter
Connect with our current participants and graduates while discussing the content of any of our episode on our #coachbetter Twitter slow chat.
Now you can subscribe to #coachbetter via your favorite Podcast Player!
We love sharing great content!
Get authentic, relevant, practical content delivered right to your inbox!