In this episode of #coachbetter spotlight
we're chatting with John D'Arcy, Deputy Director of Western Academy of Beijing in China. John's extensive experience in innovative school environments around the word provides a clear vision of how we can create an inclusive and empowered community of learners through a leadership structure focused on empathy and understanding of the individual humans that make up our schools.
Bonus: Watch the spotlight version of this episode on YouTube!
Show Notes
John's extensive experience in innovative school environments around the word provides a clear vision of how we can create an inclusive and empowered community of learners through a leadership structure focused on empathy and understanding of the individual humans that make up our schools. John's depth of understanding of the power of coaching, and the role that school leaders and school culture plays in the success of that role, made this conversation a wealth of practical ideas and opportunities for reflection for coaches, teachers and school leaders!
What do you think coaches do?
A coach understands the school's strategic goals and are also capable of understanding teacher needs, student needs and curriculum expectations. Empathetic people who take all that knowledge and work with teachers to craft curriculum and develop instructional strategies. Find that sweet spot between understanding the school's strategic goals and teacher's enthusiasm and energy.
How do you work with the coaches at your school?
Mostly at the level of the strategic plans. Works with tech coaches and learning coaches. He guides those strategic goals and inspires coaches.
What are some good opportunities for coaches to work with you?
WAB has a flat structure. Coaches are constantly informing John of the strategic goals and helping him see the reality of the strategic plans and how they're being implemented and how they can be implemented in a mindful and meaningful way for those that are working with kids. Much harder to be present for hundreds of teachers, helpful to have that coaching connection. What does it mean to be a leader in a school that's trying to be as flat as possible?
What do you do when you don't have the opportunity to work with a coach?
Collaborative working spaces as a teacher in Canada allowed John to be coached by his colleagues. The most successful teachers who sustain engagement throughout their careers are those who reach out to others for support.
What are the essential elements for coaching success in a school? What's needed to build a coaching culture?
WAB values diversity and doesn't want "standardized" anything. Teachers are unique too. Belief is that it's OK to be a learner. Having an empathetic caring space for students and teachers allows a level of trust in our teachers. Provide environments and spaces and structures to empower teachers.
Where do coaches / does coaching fail? And what can we do about it?
Purpose in terms of the job description. School leaders really need to understand what they want from that role so they can communicate that to a coach. Role needs to be properly empowered. For coaches to be successful they need to understand what needs to be in place for them to be successful. Enough time for the teachers to work with the coach – can't be done at lunch time. Coach needs to understand that if they're going to affect change, what does that look like for people. How does change management work? How do you get people to celebrate where they are and want to grow in different ways? It's the job of a teacher, but adults are different. To be a successful coach it's more important that you know the developmental psychology, psychology of change and how adults work and learn. They need to understand how people learn.
What makes a coach invaluable to you?
A sense of honesty and transparency that they really care about the students and the teachers. The strength of our community is in the teachers and someone who understands that is critical.
What was your "aha" moment that shifted your perspective from not caring about coaching to being on board?
It was very threatening when we shifted from a traditional model from a closed classroom to an open space. Being that vulnerable is hard, so the coaching piece that was transformative for me was when people didn't actually judge me. Liberated me from a fear of sharing. Gave me more empathy for teachers in that phase of anxiety that comes from sharing your greatest weaknesses.
 JOIN OUR MAILING LIST
Sign up for our #coachbetter mailing list to receive a newsletter every other week all about coaching in a school context. Each FREE newsletter features one of our relevant coaching videos, a practical coaching tip you can use right away, plus a great resource created or selected by the Eduro Team to help you #coachbetter!
CLICK HERE
#COACHBETTER ON FACEBOOK
Connect with other coaches, just like you, in our free #coachbetter Facebook group:
CLICK HERE
EVEN MORE COACHING RESOURCES
See all of our Eduro Learning coaching resources!
CLICK HERE
If there's something you're interested in, and we don't have it, let us know!
PRIVATE MENTORING
Or if you want to see what the private mentorship experience is like, check out our Private Coaching sessions – and get your first coaching session for free – here:
CLICK HERE
ABOUT #COACHBETTER
We're passionate about the impact instructional coaching can have on school culture, student learning and teacher professional growth. This podcast allows us to share inspiring ideas about coaching through conversations with innovative educators from around the world. Let us help you #coachbetter! We would love to hear your thoughts, ideas and questions so please drop us a comment below!
The Coach Micocredential
Online Mentorship Program
Do you want to feel more

confident

and

inspired

in your role as a coach? 
DETAILS HERE
Kim Cofino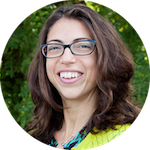 Join the SlowChat #coachbetter
Connect with our current participants and graduates while discussing the content of any of our episode on our #coachbetter Twitter slow chat.
Now you can subscribe to #coachbetter via your favorite Podcast Player!
We love sharing great content!
Get authentic, relevant, practical content delivered right to your inbox!