In this episode of #coachbetter spotlight, Kim chats with 
chatting with Melanie Smith who oversees the
K-12 Counseling program (as well as K-12 PBIS, SEL and Crisis teams) for a large school district in Washington State. Melanie's district-level perspective provides clear direction for how to create a successful coaching culture.
Bonus: Watch the spotlight version of this episode on YouTube!
Melanie Smith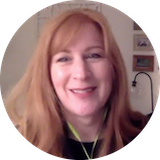 Full Show Notes
Melanie 
shares critical elements for coaching success, including the balance between skill set and relationship building as coaches, understanding the shared purpose and the "why" for all stakeholders in a school building, and the importance of providing time for coaching from a leadership perspective. For those that are wondering how to scale coaching to a school- or district-wide level, this conversation is full of essential strategies and steps to take!
Here's some helpful snippets of the broader conversation.
What do you think coaches do?
Coaches are your partners. They come alongside you, you have conversations with them in the staffroom or the hallway, or more formal in the classroom. They're peer-to-peer allays, not judging you. Walking this with you.
How do you work with the coaches at your school?
If I can resource our coaches, they can go out and resource our buildings. I meet with coaches once every other month for three hours where we do collaborating and calibrating. Also do summer institute training – 3 days together. Counselors meet monthly, and are treated as coaches – for two hours. Often focuses on: How do you remove judgement out of the conversation? How do you partner when you see something going wrong?
Most coaches come in as an exceptional teacher, or have a specific skill set, but don't have coaching training. You are a colleague as a coach, but you're seen differently because you're not teaching 5 or 6 periods a day. You're in a different kind of role. They come with a certain skillset, but the school needs to support them with training.
What are the essential elements for coaching success in a school? What's needed to build a coaching culture?
Buildings have a common purpose – when they're all moving in the same direction – knowing the why. Instead of 30 initiatives, we have one or two we're trying to support. This is what we're focusing on and this is why. And here are all the ways I'm going to support you in this initiative. Coaches who have strong relationships with administrative teams, but that common understanding that I'm working with teachers. Those that work really hard at the connection and the relationship, while yes, I'm here to coach and to help you, but really I'm here first and foremost as a colleague and a partner. Those buildings that prioritize the relationships using their coaches more successfully.
Elementary vs Middle School vs High School
Elementary schools tend to have an "all hands on deck" mentality. So when they set up systems for team meetings it tends to be a whole-staff conversation – which might be because they're so much smaller. So when it comes to having those conversations, you can have one meeting with everyone. High Schools are so big, so leadership has to go to different departments to have those conversations – which makes a slower process – and because departments don't even have common prep times, they can become very siloed. Logistically it sets High School up for a challenge. You have to intentionally say what are the systems I'm going to set up and how am I going to make this work for all the different departments.
Content doesn't need to come first. We need to build relationships and make connections. You have to go out to the teachers, they don't have time to leave and come to you. Be intentional about making sure you see everyone. Show up and be present. You don't have to have an agenda. Just show up and the need will arise.
Where do coaches / does coaching fail? And what can we do about it?
Coaching fails when we go in thinking we have the answers – need to make that mindshift. If we go in as experts, we're really going to struggle. Teachers may shut you out. When we have our preconceived idea "I'm coming to fix you" is a real downfall. When we're not strong advocates (doesn't mean you have to be an extrovert – can be an introvert and still be a coach). If you stand back it's very hard to be a coach. Being a strong advocate for what you do, for the skills for the passion. Coaches should be up in front of their staff doing training and doing PD. If they're not we have a problem. We tend to want the suitcase to come in, rather than the person who's right there with us. But if we're afraid of those conversations, coaching will fail. If teachers see you as "you sit in an office" they're going to be resentful. If you have a meeting with a coach and they don't walk away with something tangible they're going to be resentful.
What makes a coach invaluable to you?
Our coaches that have the balance between skill and relationship. Those are the ones that I will fight for in a budget cut. Coaches who have great skill, but can't build the relationship, might not make them a great coach. Coaches that are all personality but don't have the skill.
When you can pair being able to communicate and build relatinships with a skill, you've got something really special. You can build skill, so it's not to say you have to come with all of these things. That combination is powerful. 
What was your "aha" moment that shifted your perspective from not caring about coaching to being on board?
In every building I've worked with, the biggest difference has been maybe they weren't titled coaches  – always worked with collaborative staff, but they might not have always been called coaches. It's hard to be a coach and a teacher, it's hard to have the time to do both. The last thing I want is for my coaches to burn out. The reality is that you don't get the most out of coaches if you don't give them time. That's when the shift happens – when the admin gives the coaches the time to be a coach. To value their expertise and opinion, and ability to partner with staff to get us to this initiative, by giving them the time to be a coach – not ask teachers to coach too.
Are you looking for quality Professional Development that is …
based on a cohort model of a community of like-minded learners?

a deep dive into a topic over 8 weeks?

led by experienced and knowledgeable facilitators? AND

has continuing education quarter credits and/or clock hour options available?
We have what you are looking for!
Facilitated, online courses for Instructional Coaches
Offered ONCE a year only!
Facilitated from: October 7, 2019 – December 1 2019
Reserve your place between 7 August – 7 September & receive an early bird bonus!
 JOIN OUR MAILING LIST
Sign up for our #coachbetter mailing list to receive a newsletter every other week all about coaching in a school context. Each FREE newsletter features one of our relevant coaching videos, a practical coaching tip you can use right away, plus a great resource created or selected by the Eduro Team to help you #coachbetter!
CLICK HERE
#COACHBETTER ON FACEBOOK
Connect with other coaches, just like you, in our free #coachbetter Facebook group:
CLICK HERE
EVEN MORE COACHING RESOURCES
See all of our Eduro Learning coaching resources!
CLICK HERE
If there's something you're interested in, and we don't have it, let us know!
PRIVATE MENTORING
Or if you want to see what the private mentorship experience is like, check out our Private Coaching sessions – and get your first coaching session for free – here:
CLICK HERE
ABOUT #COACHBETTER
We're passionate about the impact instructional coaching can have on school culture, student learning and teacher professional growth. This podcast allows us to share inspiring ideas about coaching through conversations with innovative educators from around the world. Let us help you #coachbetter! We would love to hear your thoughts, ideas and questions so please drop us a comment below!
Join the SlowChat #coachbetter
Connect with our current participants and graduates while discussing the content of any of our episode on our #coachbetter Twitter slow chat.
Now you can subscribe to #coachbetter via your favorite Podcast Player!
We love sharing great content. Choose the best mailing list for you!
Coaches, Teachers OR Parents (or all three!) and get a FREE Digital Download!
Join our COACHES mailing list and receive your FREE digital download
"Top 5 Strategies
for Your
Coaching Toolkit"
Join our TEACHERS mailing list and receive your FREE digital download
"5 Creative Ways to have Students Reflect on their Learning"
Join our ADMIN mailing list and receive your FREE digital download
"5 Key Things to Ask when Hiring an Instructional Coach."