In this episode of #coachbetter spotlight, Kim chats with Melissa Lim  Learning, Teaching and Technology Specialist in Portland Public Schools. Melissa shares her experiences being only 1 of 2 people who focus on technology in a school district of 90 schools and 50,000 students.
Bonus: Watch the spotlight version of this episode on YouTube!
Melissa Lim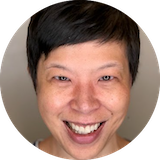 Full Show Notes
Melissa shares her experiences being only 1 of 2 people who focus on technology in a school district of 90 schools and 50,000 students. Melissa shares her strategies for building teacher capacity when there is limited access to coaches and on-site professional learning. For coaches working in larger school districts and ready to leverage the power of community, Melissa's experiences offer strategic and inspirational pathways to getting started!

Can you tell us a little bit about your experience?
I have 6 years ES in Vancouver WAPortland Public Schools since then. TOSA for the last 20 years. Currently full time in the IT dept as a TOSA. Advocate for teachers from a tech perspective, teacher training in terms of tech, sitting on advisory committees and groups.
What is your day to day work like?
This year there is a lot of committee work, not as much classroom time as she would like.
15 schools have a tech grant that have half time instructional coaches, 5 more are coming on board, works with the coaches to be able to see things in action,
I create online courses specific for staff, related to Google Apps primarily.
What else do we need to know about the context you work in?
An Interim Chief Tech Officer – permanent position has just been hired, we've hired a Director of Learning Technologies – I will return to that person.
We only have one TOSA, but a new one should be hired soon.
The curriculum has an EdTech TOSA in the STEAM department and two people who focus on tech for the whole district.
We are in the biggest district, with 90 schools and 50,000 students.
What is the tech set up like for teachers?
All teachers have a teaching station (desktop PC, document camera, data projector) on a movable cart + chromebook.
We are looking for a tech bond in 2020 – some schools have laptop carts (with a tech grant, the K-3 schools have a 2:1 ratio), all the other schools have at least one cart for testing purposes and we had some grants that brought iPads in as 1:1.
What advice do you have for starting to get a culture of coaching and support going?
I have a really great EdTech community that I have built around myself, including nearby districts, we have lots of connections around the state.
Early on, I realized that I had to pick and choose,  it was more effective to build capacity for teachers so they could help too.
How are you building capacity for staff?
There is an all mandatory staff training is in the LMS, and so far we have 6 courses, all based on G-Suite for Ed.
I work with the willing, making inroads with the teachers who are in a role who are able to teach their staff. Last year I used an application process to encourage commitment and have buy in. I had 16 teachers, met 3 times. Great way to show resources and show tools that were new.
What is one of your biggest challenges and what are you doing about it?
Figuring out how to create a local education technology community with more educators of color. I am often the only educator of color in these meetings. 
My First step: create an online space that's a directory of people, to connect people on various strengths (people indicate those on the form that they fill in). Another part is to provide space for educators of color to share their stories about how they got involved in education. I want to give educators of color a space to learn about technology. I'm hoping to leverage the Administrators of Color listserve. 
Where can we find you online?
Twitter & Instagram: @actionhero

—————————


FEATURED GUESTS
Melissa Lim: https://twitter.com/actionhero
Are you looking for quality Professional Development that is …
based on a cohort model of a community of like-minded learners?

a deep dive into a topic over 8 weeks?

led by experienced and knowledgeable facilitators? AND

has continuing education quarter credits and/or clock hour options available?
We have what you are looking for!
Facilitated, online courses for Instructional Coaches
Offered ONCE a year only!
Facilitated from: October 7, 2019 – December 1 2019
Reserve your place between 7 August – 7 September & receive an early bird bonus!
 JOIN OUR MAILING LIST
Sign up for our #coachbetter mailing list to receive a newsletter every other week all about coaching in a school context. Each FREE newsletter features one of our relevant coaching videos, a practical coaching tip you can use right away, plus a great resource created or selected by the Eduro Team to help you #coachbetter!
CLICK HERE
#COACHBETTER ON FACEBOOK
Connect with other coaches, just like you, in our free #coachbetter Facebook group:
CLICK HERE
EVEN MORE COACHING RESOURCES
See all of our Eduro Learning coaching resources!
CLICK HERE
If there's something you're interested in, and we don't have it, let us know!
PRIVATE MENTORING
Or if you want to see what the private mentorship experience is like, check out our Private Coaching sessions – and get your first coaching session for free – here:
CLICK HERE
ABOUT #COACHBETTER
We're passionate about the impact instructional coaching can have on school culture, student learning and teacher professional growth. This podcast allows us to share inspiring ideas about coaching through conversations with innovative educators from around the world. Let us help you #coachbetter! We would love to hear your thoughts, ideas and questions so please drop us a comment below!
Join the SlowChat #coachbetter
Connect with our current participants and graduates while discussing the content of any of our episode on our #coachbetter Twitter slow chat.
Now you can subscribe to #coachbetter via your favorite Podcast Player!
We love sharing great content. Choose the best mailing list for you!
Coaches, Teachers OR Parents (or all three!) and get a FREE Digital Download!
Join our COACHES mailing list and receive your FREE digital download
"Top 5 Strategies
for Your
Coaching Toolkit"
Join our TEACHERS mailing list and receive your FREE digital download
"5 Creative Ways to have Students Reflect on their Learning"
Join our ADMIN mailing list and receive your FREE digital download
"5 Key Things to Ask when Hiring an Instructional Coach."