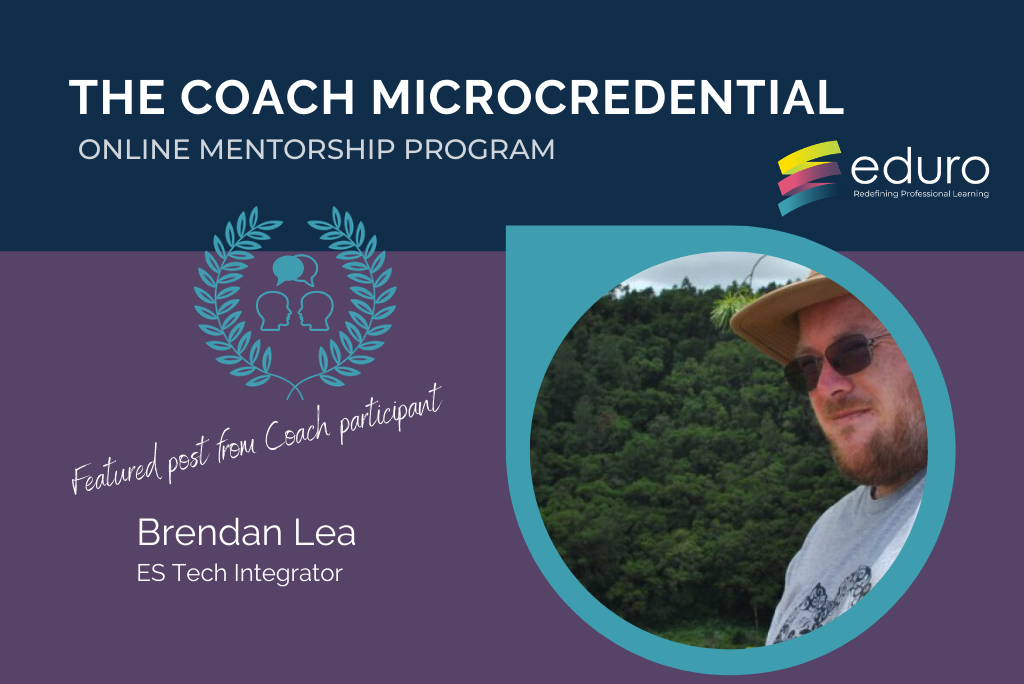 We want to give you a peek inside our Coach Microcredential Online Mentorship Program. Coaches taking part in this academic-year-long journey have graciously given us permission to post some of their learning and reflections from the private coursework they are undertaking during this microcredential. Where possible, we have shared the course and the action task to give context for the guest post.
The Topic: Essential Skills for Instructional Coaches
The Task:  Think about the challenges you face in your role as a coach. Share a reflection: What's your biggest challenge as a coach? How do you manage or deal with this challenge? What could you do differently in your role to avoid this challenge (if possible)?
My biggest challenge, in my experience, is to listen first before acting and providing solutions.
Like Kim, I am a problem solver. It comes from years of being a stage manager and having to solve issues on the fly without the audience knowing and also having my own classroom for years.
To help manage this I literally have to break down and analyse the situation (bearing in mind I have coaching elements and tech support elements in my role):
Is it a coaching situation or a problem solving situation?

If it's a problem solving situation, is it one that is a fluke with a simple fix, will it be a repeated problem, or is it a complex issue that requires support from other people?
Once I know the type of situation, I literally have to remind myself of the perspective and experiences of the person I am working with:
Are they the type that get nervous around technology?

How do things need to be framed with the individual?
Plus many others I am sure I am forgetting.
This type of multiple perspective thinking has received praise from my co-workers and I am now starting to get sought out to shed insight for others working with a range of situations from tech. to teachers wanting to understand parental perspectives.
Additionally, it has helped me to become more compassionate and forgiving towards some of my coworkers as well as those in my personal life.
Read more from The Coach participants as they share their learning from the microcredential program …​
We love sharing great content!
Get authentic, relevant, practical content delivered right to your inbox!