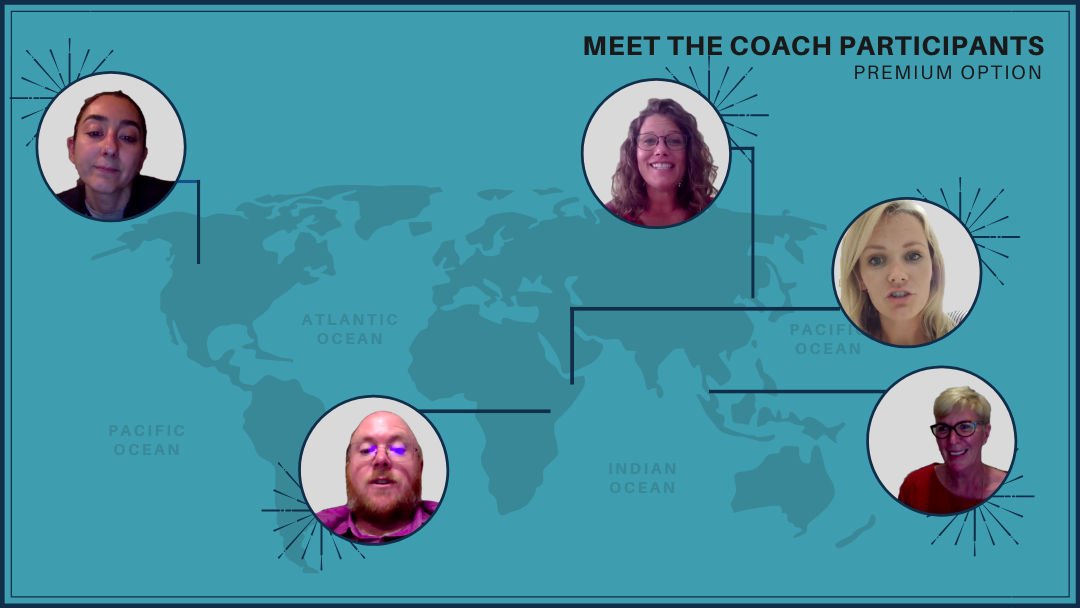 I have been teaching for the past 14 years in schools in England, Japan, Korea, and Kenya.  During that time I have held a variety of positions including: Homeroom for Grades 3-6, Teacher Librarian, and Technology Integrator. Currently I am the ES Technology Integrator at the International School of Kenya where I am the ES Technology Integrator. Originally I come from a small province in Eastern Canada but have spent all of my professional life living overseas in Asian and currently Africa.
Over the past several years the concept of coaching has been popping up through interactions with other educators.  After learning a bit about coaching last year, I decided to take my learning further with this program.
I completed COETAIL while I was in Japan with Kim, which helped my land my position in Korea.  While in Korea, I completed a Masters in Ed Tech (along with several graduate certificates) through Boise State, which directly enabled me to get hired at my school in Kenya (this is a dream post for me BTW).
This is my second year at my current school as the technology integrator and we are starting to have discussions about my position and how it can incorporate more coaching role.  While there are a lot of similarities between coaching and integration, I believe the coaching model is more in line with what I would like to be doing.
During my time here so far I've managed to implement the building of robotics into Grades 2 and 3.  Additionally, we've implemented coding through a variety of tools to students in Pre-K-Grade using a variety of tools including Scratch Junior, Cubetto, and Pro-Bots.
I must say I'm excited for this course and continue to develop my understanding of instructional coaching.  I've taking Cognitive Coaching parts 1 and 2 and I'm interested at seeing the interplay between these models.
I am an Elementary ICT Teacher based in Dubai. I am originally from Portland, Oregon, but I've lived/worked elsewhere since 2008. I've taught in 1st, 2nd, and 3rd grade but my teaching journey actually began in Buenos Aires, Argentina where I taught ESL to adults.
I decided to join The Coach Microcredential after doing quite a bit of research as I believe the program addresses the real-world challenges that coaches face. With technology integration (or innovation coaching, in general), things move a such a quick pace and this course seemed to embrace that fact. While not technically a "coach", part of my job entails sitting with teachers and brainstorming ideas that push thinking and integrating technology meaningfully. This is not always an easy process and teaching/guiding/coaching children is completely different from working with adults! Motivations, life stresses, and overall engagement differs so much and I feel that the transition from teaching to coaching often goes without any form of professional development. It is a huge shift.
While I'll be transitioning out of this role due to budget cuts, I still feel that any type of push with thinking or innovation requires that coaching mindset. I am looking forward to this next school year because Dubai will be hosting Expo 2020 and I think this is the perfect opportunity for our team to stretch our innovation/design thinking muscles! My goals for myself during the program include developing a program within my school for peer coaching, improving my coaching conversations with individuals, and creating continuums/success criteria so teachers are able to properly assess their technology integration skills. I know these exist online already, but I'd love to have one that is specific to our community. Like others have stated, instructional coaching is much more in line with what I'd like to do rather than tech coaching. However, sometimes the avenue for trying something new is with technology since it is more tangible.
So far I find this program to be really adaptable and one where you can really take what you want out of it. I look forward to building connections with other educators around the world and sharing our thoughts and experiences!
I am originally from North Carolina, but have spent some time working in Kaohsiung, Taiwan and California. I tend to call all three of these places home. I am in my 13th year of education, teaching a little bit of everything but mostly English and History. Currently I am working in KISJ in Jeju, South Korea as the Middle School Technology Coach. I moved to KISJ to start the MS Design Thinking program and quickly transitioned into current role, so coaching is new to me.
Throughout this course I am hoping to get a better understanding of what the role of a coach is, how to build a foundation of trust with the teachers I am working with and how to best help them to empower student learning. The idea of The Coach Microcreditinal really seemed to fit my needs, I love knowing that I have a mentor and a small group of people I can bounce ideas off and get inspiration from. I also enjoy knowing that it is a year long course. It is not a weekend and done, nothing is rushed which allows for much needed time for reflection and application. I am looking forward to growing as a professional and really being able to make a difference through coaching. 
I currently work as a learning strategist teacher in BC, Canada. Prior to this I have taught and worked as Digital Learning Leader in an IB PYP school in Tehran, Iran and prior to that as a teacher and curriculum coordinator in a British School also in Tehran.
This is my 16th year into teaching and I have thoroughly enjoyed the journey so far. 
I have mentored newly qualified teachers regularly in the past and felt the need to up my own game in order to be better support my colleagues.
I'm a Middle School Educator who is currently a MS technology coordinator in Kuala Lumpar, Malaysia. Teaching is my second career, my first was computing and in particular the financial money market.
In the corporate world, you world hard and play hard, and when I wanted a change in the direction my life was heading I took the opportunity and chose to pursue teaching, in particular, EAL teaching; this proved the catalyst for change and a new journey. I've been an educator for just over 20 years; from Gr. 3 -5 to Grades 6-8, ESL, Humanities, ESL Science, Info. Technology, Robotics, and Coding. 
Technology integration and enhancing student learning is a passion and now in my new role formally coaching faculty. I do love social media and twitter is one of my favorite go-to tools.
We love sharing great content!
Get authentic, relevant, practical content delivered right to your inbox!