Recognizing and embracing your leadership, as a coach, is a key step to building a coaching culture in your school, to working with more coaches, and to ensuring that your coaching program grows and thrives.
If you're struggling as a coach right now, and feeling frustrated because you might be:
given so many non-coaching responsibilities
dealing with teachers who are resistant to coaching
trying to help your school understand the value of coaching, or
not being given the support they need to make coaching a success
This might be because you're hoping (and expecting) your school leaders to know what coaching is and why it's valuable. You might be expecting the program to grow just because you're there – without realizing that you may have to lead the conversation with both school leaders and your colleagues.
So many coaches get hired into the position and think that they will just "start coaching" but in reality, coaching is more than just coaching conversations. Building a culture of coaching means that you may need to lead the work with teachers and leaders to understand coaching, which means you need to be able to articulate the value of coaching to your coachees and your school leaders, and you need to have the vision to grow your coaching program – all of these are aspects of leadership (even if they don't feel like it right now).
When we think of leadership, we often think of the person with the title, and if (or when) we don't have a title, we don't consider ourselves leaders.
But there are many ways to be a leader – with or without the title, and as a coach, you are in a position of leadership too. I usually refer to this kind of leadership as influential leadership, because you lead through relationships, rather than formal authority.
As coaches, we know everything we do is based on relationships. We know that relationships are the foundation for all of our work.
And you might not know this yet, but that's actually a type of leadership, called relational leadership. I build on this research-based theory and often call it "influential leadership".
The difference between the stereotypical type of leadership we tend to think of first, called positional leadership, and relational leadership is that positional leadership holds power through the title (by virtue of their job description and title, they are a supervisor and compliance is essentially required). A relational leader may or may not have the formal title, but regardless of their job title, they are able to influence and lead change through relationships – not necessarily a title.
Relational leadership focuses on inclusion, empowerment, purposefulness, ethical behaviors, and process orientation – all things you're already doing as an instructional coach.
Even in a formal leadership position, it's well documented that relational leadership skills are beneficial, especially in schools.
So even if you don't think of yourself as a leader yet, you are. And you're building essential leadership skills that would support you in a formal leadership position too.
---
Is it time to embrace YOUR Inner Leader?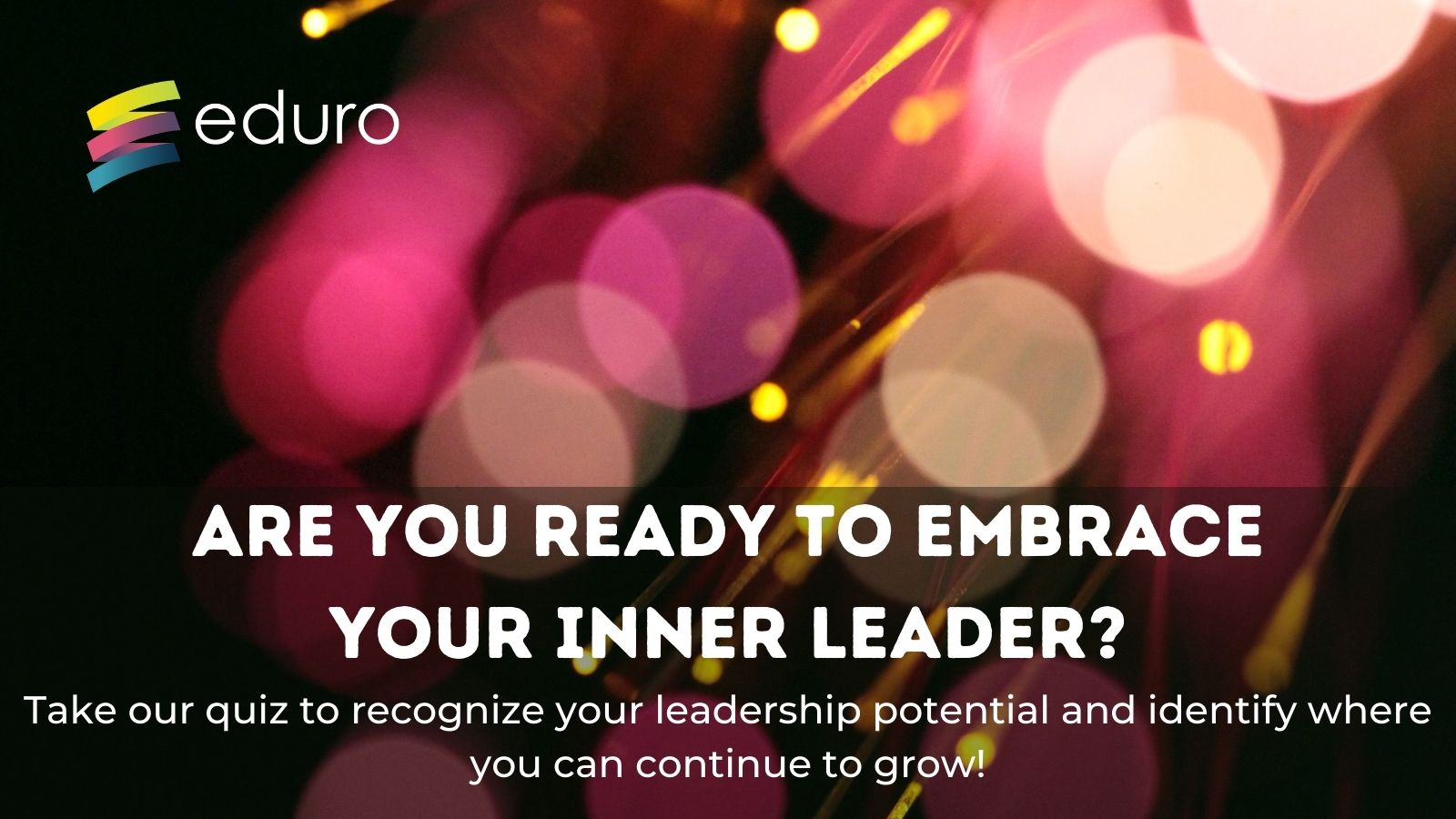 Many of us are building leadership skills without even realizing it! Are you already demonstrating leadership potential in your current role? Is it time to take the next step in your leadership journey?
Take this quiz to recognize your leadership potential and identify where you can continue to grow!
These questions highlight informal leadership skills that are highly valued in successful formal leadership positions. How many are you already building?
Are you ready? Click here to take the quiz now!
---
5 Ways You're Already a Leader, as a Coach
Here's 5 ways you're already a leader, as a coach, as well as a few questions you can ask yourself to see how you're demonstrating and growing into this role:
1: You are likely the only one with the expertise, passion, time & interest to move your program forward
How confident are you in advocating for coaching – with both school leaders and your colleagues?
Can you confidently articulate the value and purpose of coaching to both school leader and teachers?
Do you have a clear vision of what coaching is, and can be in, in your unique school setting?
2: You have relationships with colleagues in all areas of the school – likely well beyond the scope of your previous teaching position
Are you able to be intentional and strategic in building relationships with colleagues in all areas of the school?
What consistent strategies do you use to build relationships with others?
How are the varied relationships you have beyond your immediate department supporting and growing your coaching program?
3: You are the connection between teachers & leaders. You have the unique viewpoint of being in both leadership meetings and working with teachers in the classroom – but you are not a supervisor.
How are you able to influence leadership conversations based on work that is happening in classrooms and on teams?
How are you able to make school goals a reality when you work with teachers?
4: You are strategically & intentionally leading others through change (even if it's just the change of working with a coach) at many levels (change adaption theory) without any positional power
As you are building your coaching program, how are you supporting teachers in choosing to work with a coach?
How are you building understanding of the coaching program?
How are you sharing the successes of those who have been coached?
5: You are a role model / example of growth mindedness – through their own professional growth & the growth they help others achieve
How are you demonstrating your commitment to coaching by being coached?
What practices are you asking teachers to engage in through coaching, that you can also do?
When you put it all together, I hope you can see how you are a leader, as a coach – even if you don't feel like one today.
And if you have room to grow into these leadership opportunities, I'd love to support you in developing your influential leadership!
Watch the Video
Embrace Your Leadership
One of the things we're most proud of here at Eduro is that there's no one-size-fits-all learning – you always have choice and voice in how you learn with us. Today's video highlights one of the key themes that you'll find in three of our programs, and if you're curious to take your learning deeper, we have three great options for you.
New Coaches:
If you're just getting started as a coach, and you want to learn how to make these mindset and skillset shifts, watch our New to Coaching Workshop, which will also tell you all about our brand new course, Getting Started as a Coach.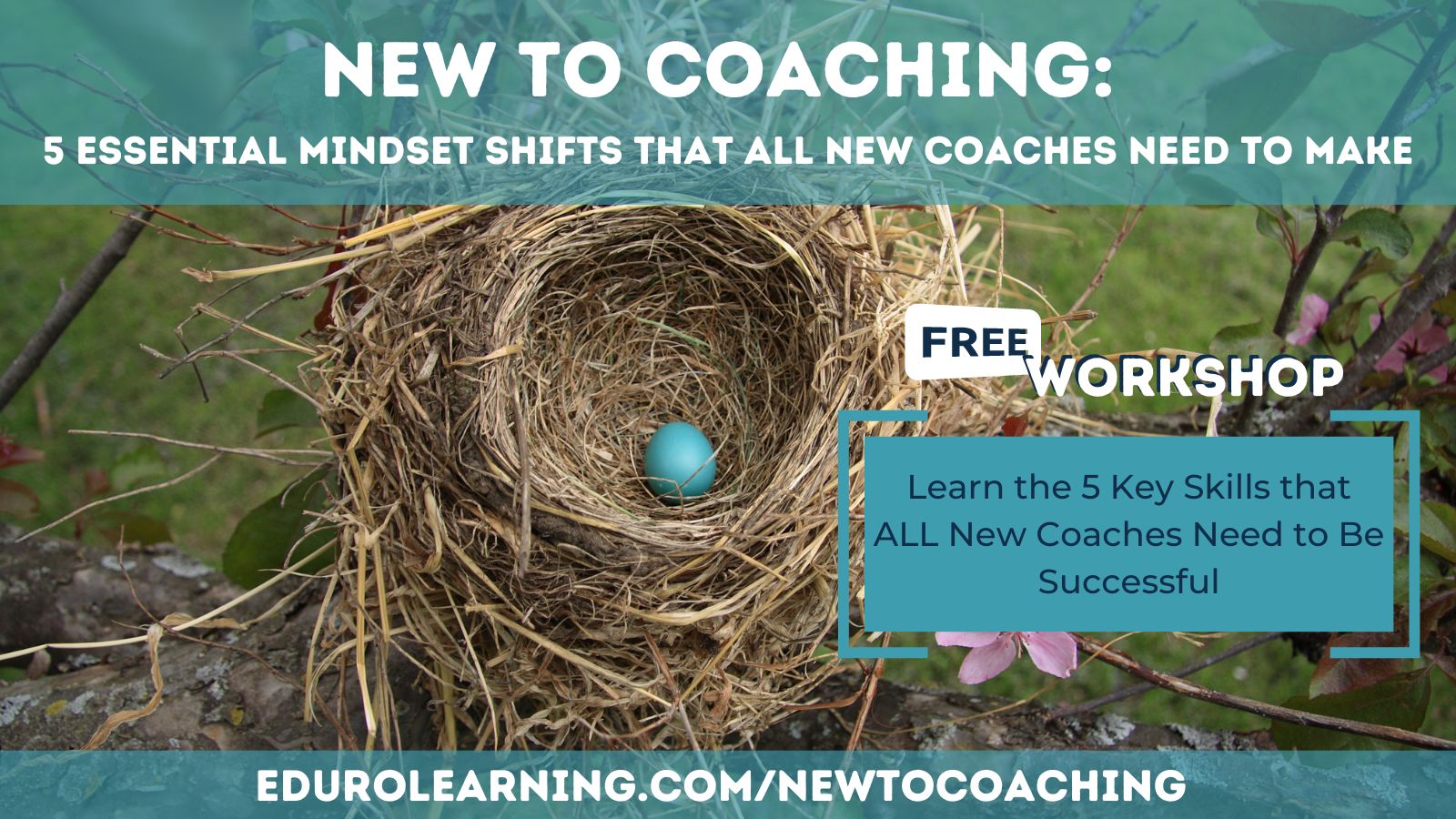 Experienced Coaches:
If you're already a coach & you want to think about being more intentional & strategic in your practice, watch our workshop on the Thrive Model for Coaching Success which will help you evaluate your program to see where you may have room to grow – and help you decide if our year-long mentorship and certification program, The Coach, is right for you, right now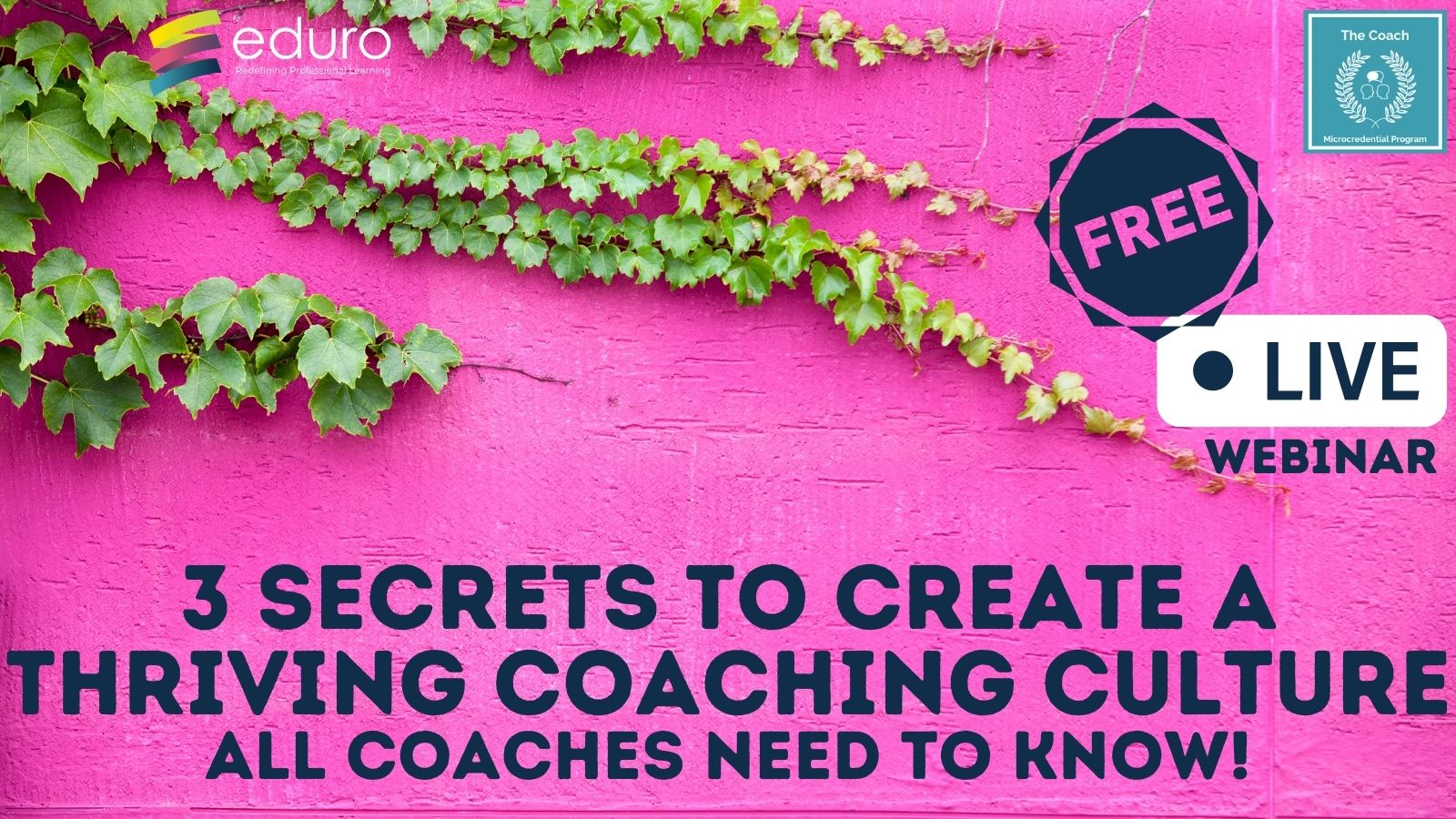 Aspiring Leaders:
If you're curious about positional or formal leadership & you want to start learning more from that angle, watch our workshop on the Realities Women Face Pursuing a Leadership Role in Education which features videos from our Women Who Lead interviews, so you can see if Women Who Lead is the right next step for you.