In this episode of #coachbetter we have another fantastic panel episode featuring some of our amazing COETAIL graduates, Ryan Harwood, Diana Beabout, Amy Garrett and Joel Bevans.
They chat about defining the role of the coach – especially as it can be different in every school, and our understanding is adapting and changing all the time. From the perspective of technology coaches, they chat about what the role currently looks like, what some of the misconceptions are, and how we can make the role more successful in our schools.
This episode is a great insight into the kinds of conversations that the COETAIL program inspires. COETAIL will empower you to leverage innovative, technology-rich learning opportunities in your school setting – as a teacher, a coach or a leader. Registration for our next global cohort opens on the 18th of October and closes on the 14th of November. Find out more, and join the waiting list at coetail.com today!
Featured Guests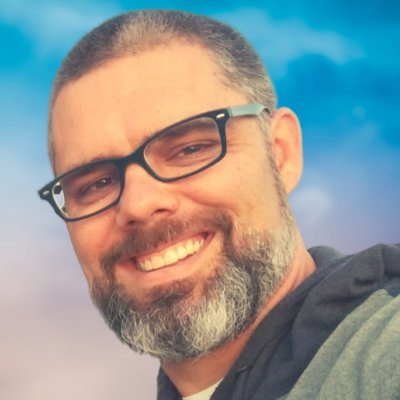 Bonus! Watch the Spotlight Version on YouTube!
Show Notes
What does this role look like in your school?
Joel: Coaches and coordinators are clumped together. Over the past years, we've been trying to define each role clearly. We're moving towards coaches & coordinators supporting the learning. Support and guide teachers and be in the classroom.
Diana: Coaching is department-specific within the district. Called resource teachers, but they're really coaches. Currently more of a consultant.
Amy: Coaching team, last year was isolated from the team, as an ed tech coach, I was seen more as tech support. Over the last year, we've worked really hard to develop a coaching culture. Sit with 5 other coaches in the coaching office. ES division is leading.
Ryan: In Ghana, the role developed out of being the "Managebac guy", learning on the job. Offered the job in Jordan, but job changed over the summer. There was a culture of coaching when I arrived, but coaches have disappeared over the time of being here.
Why do you think coaching can "fade away" in schools?
Ryan: It was not set up as a coaching program. Someone was designated as a coach, and then tried to figure out what that job is along the way. There was a time when it was a buzzword, but what that role meant, wasn't defined. As different administrations change, the role changes as well. Really setting up an intentional program & having administrative support.
Amy: A critical piece is having senior leadership support & understanding of what coaching is. When schools are under tight budgets, and they're looking at those that don't have face time with students. Leadership that understands what the impact coaching has will defend that role. If that support and vision isn't there from the start, it would be easy to cut the position.
Diana: Sustainability. Doesn't mean the position will look exactly the same every year, needs to be adaptable. When it's dependent on the person that's there. Successful coaching programs: admin & teachers all trained in coaching.
Joel: creating the culture of coaching, not just a group of people who are "coaches" – we're all supporting each other, growing together, making a mindset change. One of the challenges is when the leadership hasn't seen the worth of the program.
What can we do to make it successful?
How have you shifted your practice from a consultant / resource person to a coach?
Joel: Coach, Collaborator, Consultant: move between those roles seamlessly. The most important part is really listening, where are they right now and how can I best support them, and how can we solve this together. It's about the individual and their need. Listen well and paraphrase to make sure that I'm hearing right.
Diana: Establishing relationships. Often coaches have to advocate for themselves if there's not a strong coaching model. Getting to what do we want students to know and be able to do. Building a reputation beyond the tech. Looking for the learning. Collaborate with the curriculum director or team leader & get beyond the tech support.
Amy: My partner does a lot of the tech coaching. Focusing on professional learning, holding professional learning labs that are not tech-based (self-reflection). Working with curriculum planning or unit planning. Coaching team was empowered to lead goal-setting meetings with all grade-level teams & we facilitated those goal-setting meetings, tons of fruitful coaching conversations came from being in that context because you intimately know what they want to work on, and they've gone through that thinking process with you. Opened the door for a lot of great work to happen.
Ryan: All about the relationships, making yourself feel accessible. When the role was introduced, a lot of people thought i was there to tell them what they're doing wrong. Offering extra PD. Showing my personality, humor.
---
Is it time to embrace YOUR Inner Leader?
Many of us are building leadership skills without even realizing it! Are you already demonstrating leadership potential in your current role? Is it time to take the next step in your leadership journey?

Take this quiz to recognize your leadership potential and identify where you can continue to grow!

These questions highlight informal leadership skills that are highly valued in successful formal leadership positions. How many are you already building?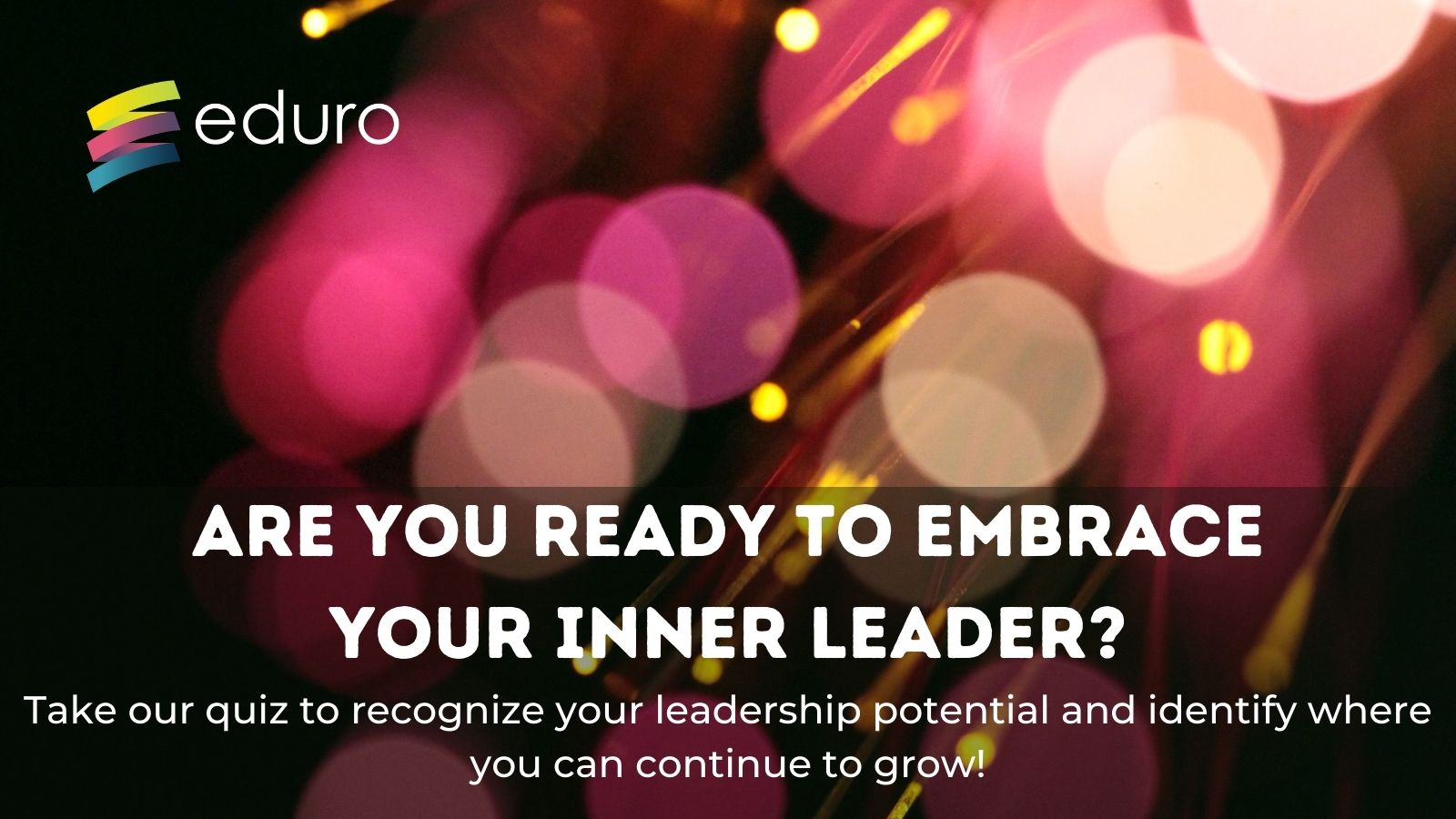 ---
SHOW NOTES continued…
In what ways is the role misunderstood (by teachers & leaders)? How do you address those issues?
Ryan: Coaches are seen as someone who's there to "fix me" – whenever someone has an office, people perceive it as an admin role. Tried to make my office not look like an office, more as a space for people to come and work. Make sure admin isn't sending people to you, you are going out to find them. Perception is so important.
Amy: Faculty meeting to introduce the coaching team. We put the words on the slide: We're not here to evaluate. When teachers brought up goals, admin would say 'Have you considered working on your goal with a coach this year?" Teachers need to trust you and be able to be vulnerable with you.
Diana: Addressing misconceptions consistently. Being visible as a coach. You have to address misconceptions otherwise it w
Kim: redirection: showing what your role is through what you do, as well as what you don't do.
Joel: Modeling: I'm learning too. Being vulnerable, "I'm not sure, but let's work through that together". Accessibility – how do you react when people stop you in the hallway. Being present.
When you've seen it done really well, what made coaching successful?
Joel: Knowing how people can get in touch with you. Clear communication. It worked really well in ISLux. Transparent with actions in terms of actions & how we could be found. Availability in in rooms and spaces outside and office. Clear guidelines of who we are and why we're doing it. How is this improving learning? How are we improving learning? Communication & reflection
Diana: How do we collect data and evidence to show that we're making an impact. What evidence do we have that coaches are making an impact. Starts with having goals, and finding ways to measure, and then have opportunities to reflect. Builds confidence with the staff: here's what they're here to do, and here's how we know it's happening.
Amy: Collecting evidence all year to reflect on at the end of the year. Taking that evidence and be able to show the impact. Being visible, especially during home learning. Having a faculty meeting, coaching website with all the FAQs, being seen leading learning and being seen learning in school wide meetings, learning in physically visible spaces, coaching newsletter. Documentation!
Ryan: Work with admin to show the impact. Educating the admin on what this is. Show what coaching is, how it works and what it does.
Kim: Be reliable & trustworthy. Consistency in what you get so teachers know what to expect
---
Leverage the technology to transform your practice with COETAIL
The Certificate of Educational Technology & Information Literacy is a 5-course online certificate program designed for educators ready to embrace innovative, technology-rich learning. COETAIL will empower you to leverage the technology you have to transform your practice in order to positively impact learning for all students. COETAIL embraces a community approach to learning through annual global cohorts that connect you with engaged educators, and supportive facilitators, around the world. Graduates of COETAIL are confident, adaptable, connected educators ready to tackle any new challenge that comes their way!
All educators are welcome: classroom teachers, coaches, specialists, school leaders. The program is customizable for educators in any setting. COETAIL is for educators who are ready to transform their practice through innovative pedagogical practices, and committed to a 1.5 year professional learning experience in a global cohort.
Our annual COETAIL cohorts begin in January every year. The cohort will run from January through to the following May (1.5 years). Registration opens the October before the cohort begins.
Find out more: https://coetail.com