This #coachbetter episode is the first in one of our new features for Season 5: a coaching case study with one of our amazing The Coach graduates, Kristen Cameron.
These case study episodes are designed to share the story of a coach, and the development of their coaching program and practice in their unique setting. Kristen is an ELD (English Language Development) TOSA in Santa Cruz City Schools, and she just graduated from The Coach last semester. In this episode we talk about Kristen's journey as a coach, and how she's been working to develop her own coaching practice and the district's coaching program. We talk about what coaching looks like in her district, what works and what's challenging, her "aha' moments from her first years as a coach, how she's refining her practice for the next year, and what she wishes she knew before she started. If you're curious about scaling your impact as an instructional coach, this episode is for you!
Connect with our Featured Guest
Subscribe to #coachbetter via your favorite Podcast Player!
Bonus! Watch the Spotlight Version on YouTube!
SHOW NOTES
Tell us about your coaching journey – where did you start, and where are you now?
Classroom teacher for 12 years, 3rd grade. Taught at the International School of Dusseldorf in Germany. Then NIST (Thailand) for 3 years. Came back to California. Move to China before Covid. Now, Santa Cruz City Schools for 5 years. Known in my district as someone who's known as strong with ELL (English Language Learners).
What does coaching look like in your school right now
First year: figuring out what I don't know – Job title: ELD (English Language Development) TOSA
This year: working with individuals, scaling up to work with teams, working with leadership – Job title: ELD Instructional Coach
Supporting RTI (Response to Intervention) Coordinators at ES School Sites
The coaching focus is unique because I can do anything with teachers.
What's helping grow this culture?
Year 1: boss shared the scope of the role, which was helping him audit the program, had to advocate with the principal to renegotiate the role. Was initially data mining and paperwork heavy. That data helped inform action steps moving forward.
Found The Coach: content & people, yes, please! As is a pretty common tale, I was the only person doing what I'm doing initially and didn't see anyone who was job-alike in my district, and I thought, "I need colleagues and partners, where can I find them?" The idea of having a global cohort was so appealing, because I don't want to just know what's happening at the public school just like mine school down the road, I want to know what schools are doing all over the world to look for innovative practice to help me find the things that will be the best fit for my district and make the biggest impact.
Renegotiating the role: building the relationship by working within the scope they presented. Scheduled weekly check-ins for the first semester. She's a deep thinker, she takes the time to think, encourages open communication.
Once I started The Coach, and did the Evaluation, and brought the THRIVE model to her, she said "aha" and I told her that we were in Clarity. We keep coming back to the 8 questions in Coaching Matters.
What makes that work? What's challenging in that environment?
Finding colleagues that I have connections with already that are brave partners to collaborate with me, as I'm learning the role, that I could be a very vulnerable learning with. Modeling being a learner. That became my model of what I could do with others. Then I could start shoulder tapping shoulders of teachers who seemed ready.
Shadowing Students: Using students as the focus. Once you can surface their questions and curiosity, you open the door to coaching. County-wide initiative (Dr. Avanya Soto, Shadowing Multi Lingual Learners). Admin team did a shadow walk, picked a student and watched them across classes over a full day. Walk through and watch a student and do an asset based debrief: what did we see the student do, and what can we do to support the student further. Got to take small teams of teachers along with me. Listening to the questions they asked, allowed me to see a pathway to coaching.
Challenge: Being deployed for Professional Development and substitute – PD was not very personalized
Different sites had different expectations.
"Finding my no" Figuring out what will be the most impactful, prioritizing that list and then confirming that with my supervisor has empowered me to say no or maybe later.
Action Priority Matrix – can only learn the priorities by being in the position for a number of years. Am I working in alignment with the district vision, my mission and the needs of teachers
We didn't start with clarity, so we keep coming back to it so we can continue to refine and define as we go.
---
EXPLORE THE THRIVE MODEL
Are you working on building a coaching culture in your school setting?
To make coaching both sustainable and successful, you need clarity, consistency, and community.
Unfortunately, most schools are missing at least one! Is yours?
Use the Thrive Model to find out!
Developed after working with hundreds of coaches and leaders in international schools around the world, the Thrive Model incorporates both the macro view of a coaching program, and the micro view of a coaches practice, to bring together the three essential elements to make coaching both sustainable and successful.
Explore all of our resources about the Thrive Model at edurolearning.com/thrive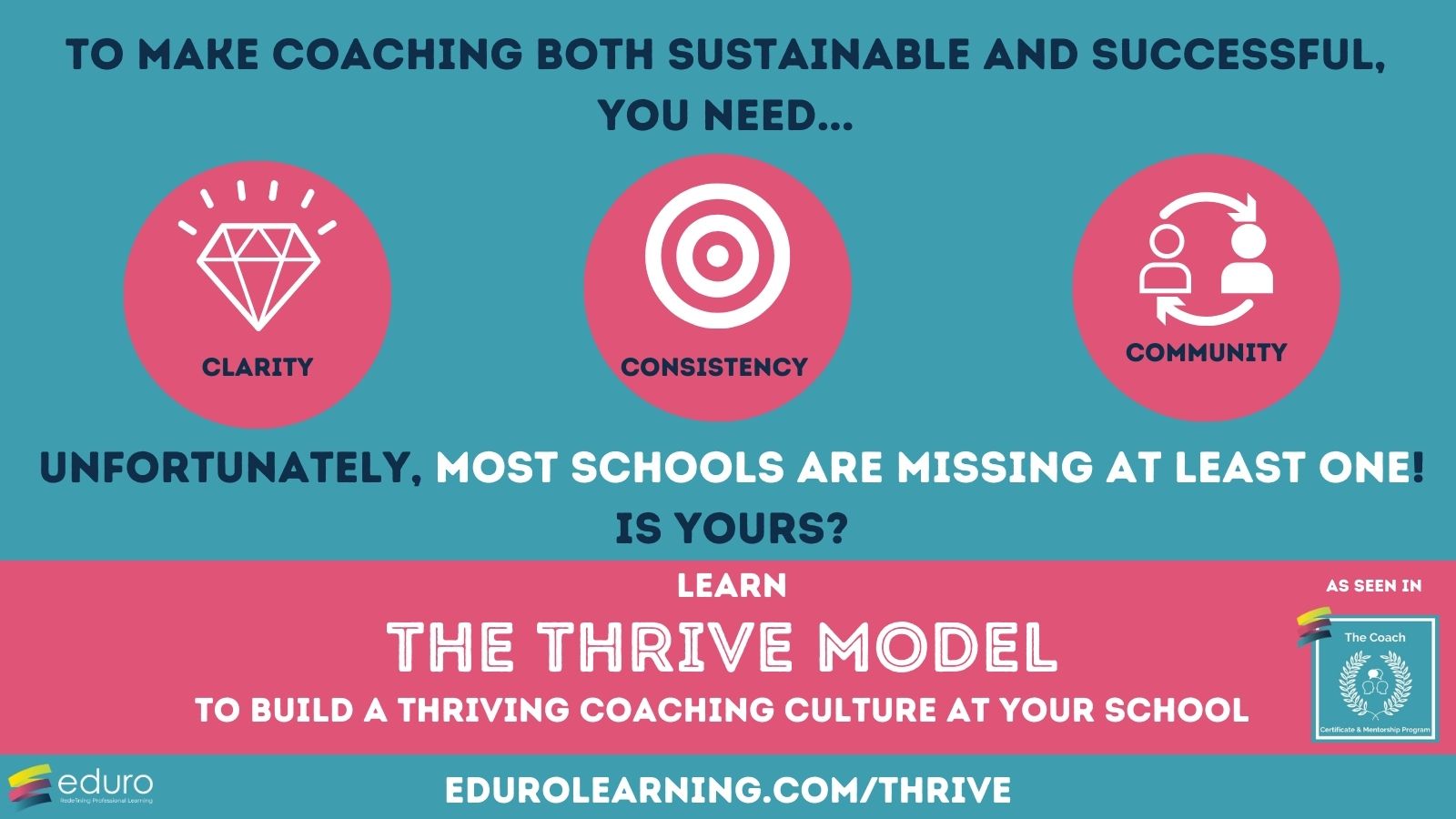 ---
SHOW NOTES continued…
I know from your work in The Coach that you have made big strides in terms of coaching in your school setting, where did you start, and how did you get to where you are now?
We've made exciting gains with PD. Checking in with supervisors about what they want, I can do the form check as long as I can name that.
What has your coaching looked like this year?
Biggest thing has been finding routine and the value around protocols and routine. By finding a cycle that felt like a good fit and was replicable, to provide consistency for teachers, that I could bring into meetings and PD and PLC meetings.
Finding routines that feel scaleable. Working with individuals and then looking at the value of working with coaching teams. As one person how many teams can I work with. It doesn't have to be by department, we're looking to design strands for PD that will use the Impact Cycle driven by a needs assessment.
What have been some aha moments in your role over the course of the year?
Relationships are always key.
How do you meet people at sites that you don't already know – just be around
How can you feed them in the cycle of coaching heavy and coaching light – the value in finding the moments where you can lean into coaching light (particularly in periods of high stress, just show up in the doorway and offer to help)
Cycles : everything goes in cycles, you're always coming back and refining
Time management – in year 1 I said yes to all the things and found myself quite scattered at the end of the year, and this year in talking with people in the coach about how they schedule their time (set time in my calendar to plan and debrief)
What are you thinking about in terms of refining your practice for next year?
Scaling + pilot for PD
Thinking back over your first years as a coach, what do you wish you knew before you started?
Having the 8 questions from Coaching Matters
Finding appropriate professional learning and advocating for PD for yourself as a coach. Being brave enough to ask the question, is there a budget for my PD. If there isn't, where can I find the money. Advocate for myself as a learner.
The question: "and what else…" Do more listening and talking and ask the question "and what else"
Finding a PLC – you can read as many books as you want, but unless you have job-alike people to talk it through with, you're not going to get as far. Having a community was beyond invaluable, especially in the early days.
What's one thing you would recommend all new coaches do to be successful in their role?
Enroll in The Coach and find yourself a great PLC.
Engage in everything with curiosity and model being a learner.
---
Ready to scale impact in your coaching practice?
If you're ready to dig deeper into how Clarity, Consistency, and Community can help you impact instructional coaching in your coaching role and your school or organization – or if you're new to instructional coaching and you're curious about getting started, join us for one of our courses for coaches!
One of the things we're most proud of here at Eduro is that there's no one-size-fits-all learning – you always have choice and voice in how you learn with us. Today's video highlights one of the key themes that you'll find in three of our programs, and if you're curious to take your learning deeper, we have three great options for you.
New Coaches:
If you're just getting started as a coach, and you want to learn how to make these mindset and skillset shifts, watch our New to Coaching Workshop, which will also tell you all about our brand new course, Getting Started as a Coach.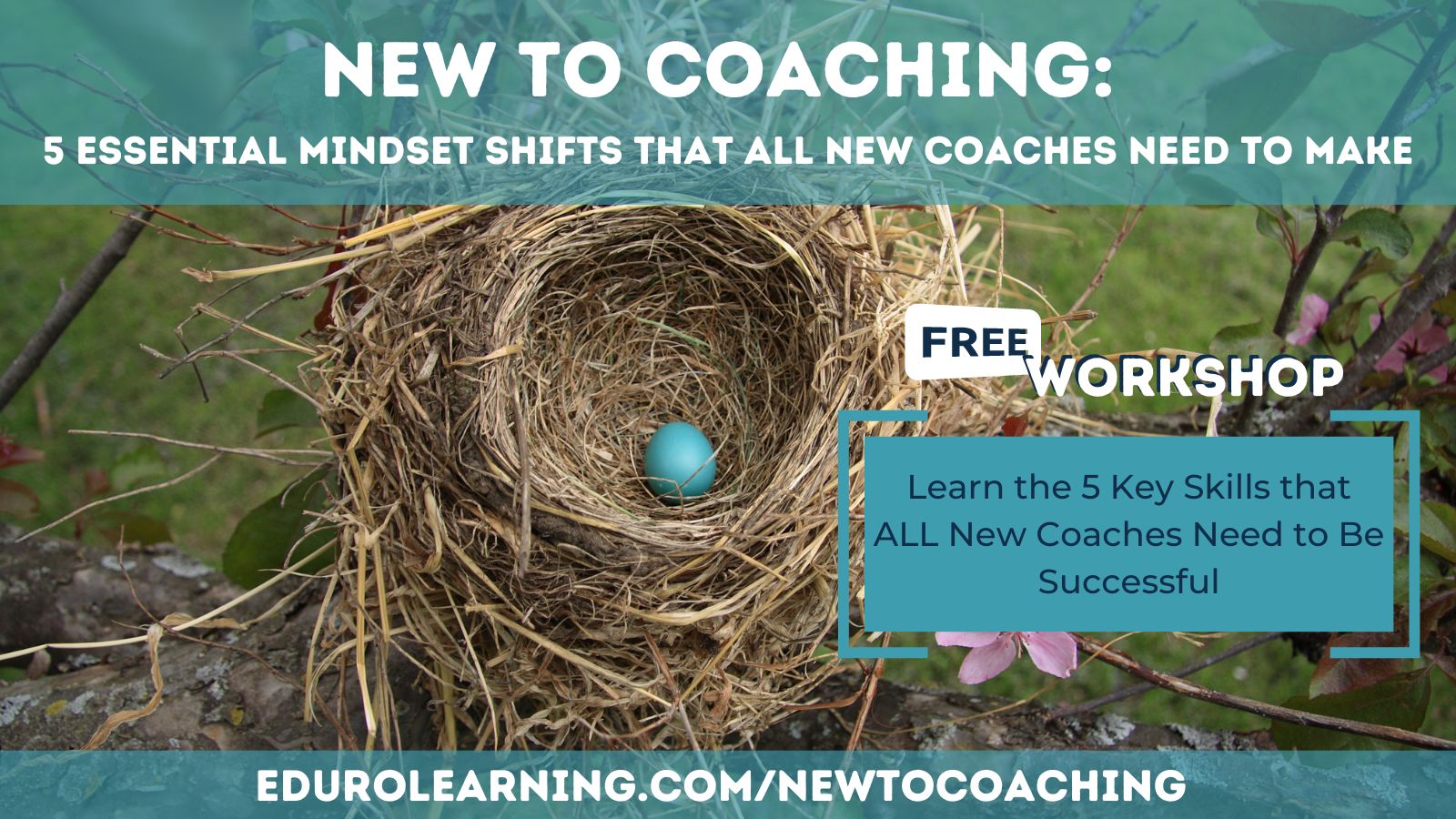 Experienced Coaches:
If you're already a coach & you want to think about being more intentional & strategic in your practice, watch our workshop on the Thrive Model for Coaching Success which will help you evaluate your program to see where you may have room to grow – and help you decide if our year-long mentorship and certification program, The Coach, is right for you, right now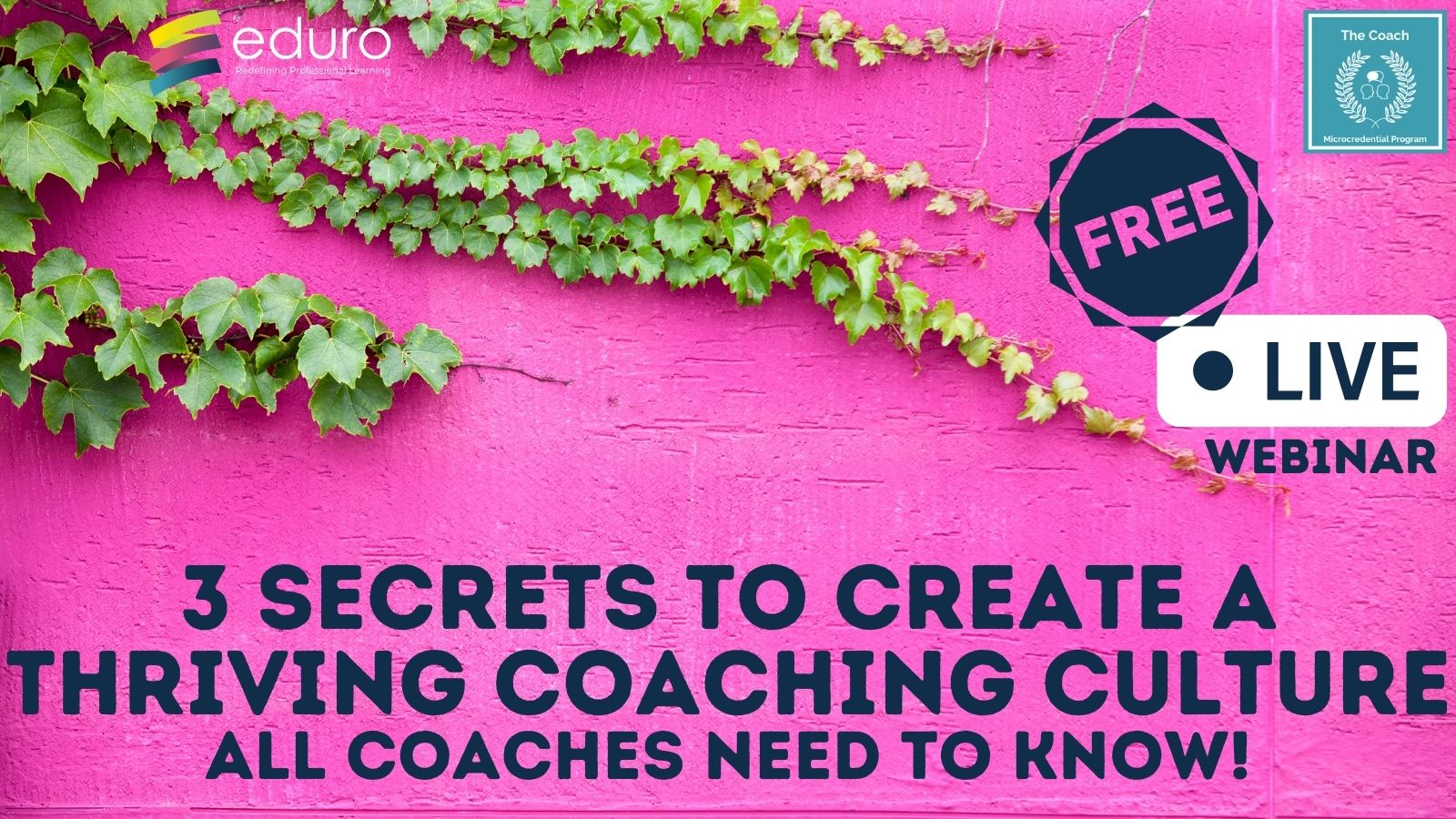 Just like all our learning experiences, the content in both of these courses is self paced so you get access to everything immediately – but you get so much more: when you join the course, you get access to our #coachbetter global community with optional group coaching calls at various time zones to meet & connect with other coaches PLUS private office hours with me to get all your questions answered & work through anything coaching related in your unique school context.
Wherever you are in your coaching journey, we can support you!
For All Coaches
Connect with us!