In this episode of #coachbetter spotlight, Kim and Clint chat with Steve Barkley. This episode is FULL of essential strategies to build a successful coaching culture.
Bonus: Watch the spotlight version of this episode on YouTube!
Steve Barkley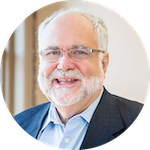 Show Notes
Steve's own experience as an educator, combined with all of his published work and collaboration with public and private schools around the world provided a wealth of knowledge and experience for our conversation. In today's SPOTLIGHT episode, we're focusing in on how to PERSONALIZE coaching for each teacher you work with. What are the questions you can ask, the context clues you can draw from, and the steps you can put into place to make sure each coaching experience you create is tailored for the individual teacher you're working with. Catch the full audio podcast for many more tips and strategies to build your coaching practice!
Here's some helpful snippets of the broader conversation:
What are some key things to look out for as you are looking to be guided by the teacher as you shape an understanding of the coaching they want?
I am always reading people to look for key interests. I am looking for the person's response to one of the stories that tells me "They've got interest there." Getting the teacher to describe the future the teacher wants to see is my work. I need them to describe to me what they want their students to be doing in the future. I am going to try to pull the teacher ideas first.
Flexibility is what allows the coaching to be personalized. What does that look like?
I am big on 'student production behaviors.' Ask teachers: what is the most important thing you need students to do in the lesson to do today? Know the difference between 'understanding' which is an outcome and the behavior that will lead them to understanding. A coach goes into a post conference with a plan…during that process modify and adjust your behaviours to get from the teacher the behaviours they need.
How do you help school leaders understand that they might also have something to learn?
You have to put the examples in front of them. 
The phrase that I use with leaders is 'you have to model the model.'
As an instructional coach, you should be the most coached person in the building. 
Working in synergy with both teachers and leadership seems to be part of your vision, why is that?
Get your teacher leaders to step into these roles, new teachers to step into these roles, having that mindset in your head that 'this is the culture that you need to get to' is important.
I wanted people to be able to see coaching not as an isolated activity but as a culture that you brought into the school.
In International schools there is a lot of turn over. Our context means the school culture is sometimes something that has been there longer than a given teacher.
The best model I have found in an International school is that when a new teacher was hired, that person was given an invitation from two people who want to be coached by them…you walk in brand new and here are people who want your feedback. I cannot think of a better way to send out a message about the culture of the school..they are willing to make themselves vulnerable to communicate the kind of culture the school wants to have.
Are you looking for quality Professional Development that is …
based on a cohort model of a community of like-minded learners?

a deep dive into a topic over 8 weeks?

led by experienced and knowledgeable facilitators? AND

has continuing education quarter credits and/or clock hour options available?
We have what you are looking for!
Facilitated, online courses for Instructional Coaches
Offered ONCE a year only!
Facilitated from: October 7, 2019 – December 1 2019
Reserve your place between 7 August – 7 September & receive an early bird bonus!
 JOIN OUR MAILING LIST
Sign up for our #coachbetter mailing list to receive a newsletter every other week all about coaching in a school context. Each FREE newsletter features one of our relevant coaching videos, a practical coaching tip you can use right away, plus a great resource created or selected by the Eduro Team to help you #coachbetter!
CLICK HERE
#COACHBETTER ON FACEBOOK
Connect with other coaches, just like you, in our free #coachbetter Facebook group:
CLICK HERE
EVEN MORE COACHING RESOURCES
See all of our Eduro Learning coaching resources!
CLICK HERE
If there's something you're interested in, and we don't have it, let us know!
PRIVATE MENTORING
Or if you want to see what the private mentorship experience is like, check out our Private Coaching sessions – and get your first coaching session for free – here:
CLICK HERE
ABOUT #COACHBETTER
We're passionate about the impact instructional coaching can have on school culture, student learning and teacher professional growth. This podcast allows us to share inspiring ideas about coaching through conversations with innovative educators from around the world. Let us help you #coachbetter! We would love to hear your thoughts, ideas and questions so please drop us a comment below!
Join the SlowChat #coachbetter
Connect with our current participants and graduates while discussing the content of any of our episode on our #coachbetter Twitter slow chat.
We love sharing great content. Choose the best mailing list for you!
Coaches, Teachers OR Parents (or all three!) and get a FREE Digital Download!
Join our COACHES mailing list and receive your FREE digital download
"Top 5 Strategies
for Your
Coaching Toolkit"
Join our TEACHERS mailing list and receive your FREE digital download
"5 Creative Ways to have Students Reflect on their Learning"
Join our ADMIN mailing list and receive your FREE digital download
"5 Key Things to Ask when Hiring an Instructional Coach."