In this #coachbetter episode Clint and Kim are chatting with a very special guest, Steve Barkley. Clint and Kim have been learning from Steve for many years and it was an extra special treat to be able to have his time for a full hour today! Steve's own experience as an educator, combined with all of his published work and collaboration with public and private schools around the world provided a wealth of knowledge and experience for our conversation. We talked about the critical elements that make coaching (and teaching) a success, everything from the importance of working as team to building trust through vulnerability and even the challenge of expertise getting in the way of coaching. This episode is FULL of essential strategies to build a successful coaching culture.
Subscribe to #coachbetter via your favorite Podcast Player!
Featured Guest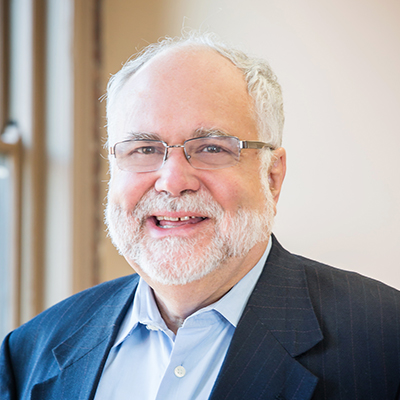 Bonus! Watch the Spotlight Version on YouTube!
Show Notes
Began teaching in 1970. Experimental program. Student teaching for an entire year in grade 4. With a master teacher, 2 student teachers, a graduate intern, and 2 visiting professors. Spent an entire year being observed and getting feedback every day. Then public school in NJ: open concept, 4 people with 100+ grade 5 & 6. After 5 years, moved to 1st grade and team-taught. All teaching experience was about working with other teachers. When he became a teacher trainer, he was shocked at how different most teacher's experiences were. Built up from there as a teacher mentor, coaching admin, etc. Initial focus on creating peer coaching.
Teaching is a team sport. In order to be on a team, you have to be on a high level of trust. How do you develop trust with people you've never seen work? Teaching has to be more of a public activity inside schools. 
Today's teaching goals are so complex, that you can't approach it in an isolated single-year scenario. Peer coaching is a natural component of PLCs.
Vulnerability before trust. You can't build trust without vulnerability.
Change needed for teacher education: how is it possible that we aren't able to have new teachers go out and do student teaching as a team? If teachers had that scenario early on, they would always work to make that happen in any future setting.
How do you help teachers who are resistant to this peer coaching environment?
Work with beginning teachers. Invite the instructional coach to coach the mentor, invite the beginning teacher to sit in on the process. So that the mentor is modeling the process of coaching and the value of coaching.
Teacher leaders within the building. Start with department heads. How can they still be school leaders if they are not working with coaches? An essential element of being a teacher leader is vulnerability. Including working with an instructional coach. You are a teacher leader because student learning is so important to you, that you would put your ego aside and accept that there might be a possibility that there is something you can learn to improve student learning.
Begin to define student success as a team outcome, rather than as an individual or teacher outcome. Once I know that I can only be successful and have responsibility for what's happening in other classrooms, then I have no choice but to move into that area of vulnerability
To help school leaders understand the importance of vulnerability. Share examples of leaders modeling vulnerability. Upper-level leaders need to model the model. As an instructional coach, you should be the most coached person in the building. Every time you model a lesson, the teacher should be able to watch the feedback process.
Are you building it into your hiring practice? What questions are you asking in your interview that demonstrate they are willing to be open to peer coaching?
Putting all the puzzle pieces together (all items above). Including the mindset of the school leaders that coaching is valuable. Coaching is not an isolated activity, it's a culture that you bring to the school.
Best example of a school sending the message that there is a culture of coaching: Two teachers on staff who are inviting the new teacher to coach them (the opposite of the traditional returning teachers as mentors).
Peer coaching is what builds trust. Leaders make themselves vulnerable to build trust.
Teachers can make themselves vulnerable which will cause the students to open themselves up to the teacher.
Choose your words carefully. "Invite" colleagues to coaching.
Very often expertise gets in the way of coaching. When you start peer coaching, recommend starting outside of your department. When working with an expert, coaching becomes more like mentoring. The only feedback in peer coaching is feedback they requested. Instructional coaches find themselves in both of those roles, they need to learn how to communicate with teachers to ask which role they want the coach to take. Clearly identify when you switch roles because the teacher requests it – not because the coach shifted. Create the structure that roles can be shifted.
The key is for the coach to build the model that's coming from the request of the teacher. The model is based on who the coach is working with.
Listening: as a coach I need to uncover the teachers agenda, and I need to work with the teachers agenda. I need to listen for the teacher to guide me into the agenda they have.
PERSONALIZED Coaching: Look for the person's response to a story, that helps identify what they might be interested in. That can lead into the teacher's agenda. Getting the teacher to describe the future the teacher wants to see.
Key questions:
What is the future you want to see?
What would kids need to do to be able to get there? What would you have to do to get there? What do you need to get students to do to get them there?
What would your kids be doing that tells you you're there?
Teachers have to create the behaviors in the student that cause the learning. When teachers can describe what they want the learners to be doing. What's the difference now between what they are doing now, and what can we do to get there. If I can see that you don't have any ideas, that's my clue to share some ideas. We're working together to create a picture you've told me you want.
What is it that kids will do that will produce "x" (whatever the teacher wants)?
As a teacher, you're going to do whatever you need to do, to get the students there. If you're stuck in a framework (as a coach), rather than reading the messages that you're getting from the teacher. Responding to the teachers needs.
A coach goes into a post conference with a plan based on what they know the teacher wants to accomplish, while modifying your behaviors to take the teacher where they want to go.
As a coach, each model you study, you build your repertoire. Study as many as you can, so you can pick and choose what fits best for the teacher you're working with at the moment.
Fidelity to a coaching model, or protocols, are good until your group has moved beyond the needs of that model or protocol. They could end up holding you back from where you could go. These are a structure to help us understand how to work together, until we know each other well enough not to need them.
Can know these 4 models
Technical Coaching: skills-based / technical feedback
Collegial Coaching: collegiality is the focus
Problem-Solving Coaching: solving a problem together
Cognitive Coaching: supporting you solving the problem yourself
Need to be able to articulate switching.
The best teacher knows his/her style and they are consistent with that style so kids can work with that style. The outstanding teacher can move outside of their style when they have a kid that needs that. The same is true of exceptional leaders and coaches.
Going from science to art
We just wanna jam – but you can't do that unless you have the foundational skills and the ability to adjust
The jazz of instructional coaching
---
Level Up Your Coaching with The Coach!
If you are ready to dive deep into your coaching practice, to help you #coachbetter and build a thriving coaching culture in your school, please join us for our next cohort of The Coach!
Wherever you are in building a coaching culture in your school, The Coach will give you the strategies, skills and tools you need to make coaching a success and will empower you to confidently apply instructional coaching strategies in any situation – from building a coaching program, to having coaching conversations, to being a leader in your school community. We facilitate only one cohort each academic year so we can offer individualized support for each participant.
Coaches of all levels are welcome: you'll start the program with a self-assessment to determine exactly what the next steps are for you!
Registration for our next global cohort opens once a year – check the website for details!