In this episode of #coachbetter spotlight, Kim chats with Annalee Higgenbottom, currently 6-12 Instructional Technology Coach and Tech Coordinator at Shanghai American School, Pudong Campus. Annalee has had a very diverse educational background and this conversation highlights the many ways her experience has influenced her development as a coach
Bonus: Watch the spotlight version of this episode on YouTube!
Annalee Higginbottom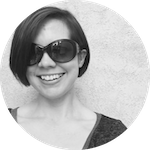 Episode Snippets
Kim: How do you juggle the many hats coaches have to wear?
Annalee: I think co-teaching, it wasn't something I gave a lot of thought to…but it has been one of the most powerful learning experiences I have ever been a part of…having an opportunity to partner and build up a rhythm is an honor to get to do that with a teacher.
Kim: One thing that frustrates me about cognitive coaching is that I feel pressure to exclusively ask questions…but my experience tells me sometimes questions can be annoying. You have spoken about being transparent as a coach.

Annalee: My job is to empower the people I work with.  Sometimes that requires me to just go into their classroom teach the lesson have them watch and then leave..so that they can complete this unit this project. And I am ok with that…Be really explicit about which hat you are wearing.
Kim: Sometimes we say 'coaching is all about the questions,' but sometimes it is also about ensuring we are on the same page.
Annalee: Yes, I am going to ask questions, but that is often to make sure I am not taking them down a rabbit hole. Sometimes I need to sit next to that person and understand what they are seeing.
Kim: How do we track the data? As coaches we want to look at what's been happening. What does data look like for you?
Annalee: It is something I am consciously working on. If you put a spreadsheet in front of me my eyes glaze over. I am lucky I have a colleague who is passionate about it. And yes it does come down to reflection. When you are in a place long enough you realize there are certain loops that repeat. I look now at asking questions to get feedback from the students…I need to be interested in knowing what students are seeing.
 JOIN OUR MAILING LIST
Sign up for our #coachbetter mailing list to receive a newsletter every other week all about coaching in a school context. Each FREE newsletter features one of our relevant coaching videos, a practical coaching tip you can use right away, plus a great resource created or selected by the Eduro Team to help you #coachbetter!
CLICK HERE
#COACHBETTER ON FACEBOOK
Connect with other coaches, just like you, in our free #coachbetter Facebook group:
CLICK HERE
EVEN MORE COACHING RESOURCES
See all of our Eduro Learning coaching resources!
CLICK HERE
If there's something you're interested in, and we don't have it, let us know!
PRIVATE MENTORING
Or if you want to see what the private mentorship experience is like, check out our Private Coaching sessions – and get your first coaching session for free – here:
CLICK HERE
ABOUT #COACHBETTER
We're passionate about the impact instructional coaching can have on school culture, student learning and teacher professional growth. This podcast allows us to share inspiring ideas about coaching through conversations with innovative educators from around the world. Let us help you #coachbetter! We would love to hear your thoughts, ideas and questions so please drop us a comment below!
Kim Cofino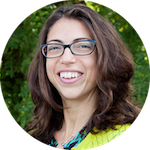 We love sharing great content!
Get authentic, relevant, practical content delivered right to your inbox!
Join the SlowChat #coachbetter
Connect with our current participants and graduates while discussing the content of any of our episode on our #coachbetter Twitter slow chat.
Now you can subscribe to #coachbetter via your favorite Podcast Player!