Today on #coachbetter we're chatting with Jim Laney, Head of School at the American Embassy School in New Delhi. This conversation was a powerful reflection on the importance of seeing ourselves as learners – and the value that coaching can bring to that experience. Jim shares his experience being coached, and building a coaching culture as a school leader. His perspective about the value of coaches, and the ways that many middle level leaders in schools are also coaches helps shine a light on the importance of learning how to be a better coach. If you're supporting school leaders who are looking to better understand the value of coaching, this episode is full of great ideas!
Subscribe to #coachbetter via your favorite Podcast Player!
Featured Guest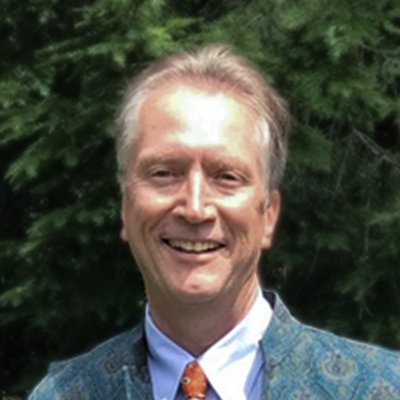 Bonus! Watch the Spotlight Version on YouTube!
Show Notes
I think that understanding the relationships and roles of principals and coaches are critical for enabling effective coaching in classrooms and schools. I also see the principals having effective thought partners, which impacts their meetings and collaboration with their faculty.
Trained as an engineer, left to teach with Peace Corps. Left in 1989 and has been international since. Cyprus, Taiwan, Warsaw, Addis, New Delhi. Became admin in 2001. Has been a Head of School for 10 years.
First time thinking about coaching was in Addis, in 2010. Trying to figure out how to support greater change, and build more momentum. Empowering teachers to take a good mid-level leadership role. Education is typically very flat, may have 50 teachers supervised by one leader. Not a real supportive environment for growing and learning. Coaching helps fill that gap and creates a step for those strong teachers to take the next step.
It was not possible for school leaders to get into classrooms enough. Always felt like I was a safe person to "fail" in front of, but I have to recognize that I am your supervisor and many people might not feel comfortable admitting challenges. It's not a safe place to be learning with a supervisor. As school leaders, we weren't there enough, and we had the wrong relationship to support change, to support growth. Teachers needed to be learners too, and it's hard to encourage that as a supervisor. Coaching seemed to be a natural fit.
We don't support positive change from an office. You have to be in classrooms. That's where coaches can fill the gap.
People need more support.
Evolving definitions of learning.
You're not necessarily creating a program that's going to be there forever. AES is starting to use data. Coaches can support us in having conversations that we've not necessarily supported in the past.
Coaches need to be agile, thinking about a 2-3 year assignment. Teacher turnover is a critical consideration in international schools. This may lead to a more long-term position.
Tell us about your experience with coaching
I've been a school leader for decades and I have a lot to learn, I don't have all the answers. I've got a lot to learn. As soon as you say I've got this, that's a problem. Having someone to talk to about my role, get feedback on the work we're doing. Just hearing different perspectives. It's important to me to be working with someone very different than me. I feel the need to work with someone who can contribute to my own learning and help me think about things from a different perspective. That's where a coach, or a mentor, is really important to me.
Part of the contract for the HS principal is to provide regular coaching throughout the year for the new AP.
The ES Principal was influential in the leadership teams developing an understanding and value of coaching. Almost entirely new leadership team. Big shifts in coaching positions. As of yet, other school admin positions don't have coaches, but it's a good idea. Hiring a new CFO, this could be a great option. Would be very valuable for the board too.
Ultimately, we're a learning organization. We want to be aligned around what does learning look like, how do we come to consensus?
I love learning! I love looking around and asking: Who's learning? How are we supporting learning?
Within the school director community, AISH is setting up strong systems of support, including more blended learning. The traditional model of going off to a conference and getting a few tips doesn't work. Following through and changing practice is something we are all cognizant of. Whether people feel they have the time, opportunity or strength to do it? There are more people at conferences talking about coaching.
Good book by an award-winning principal with his instructional coach, wrote the book together. Really outlined the mutual support, how each person will work with teachers, from novice to experienced teachers. Really helped us understand and buy into the relationship.
Book: Building Teachers' Capacity for Success: A Collaborative Approach for Coaches and School Leaders (by Pete Hall and Alisa Simeral)
If the coach and the leader aren't on the same page…
How are you building a coaching culture?
ES has a strong coaching culture. More challenging in middle school with departmentalization and teacher turnover. IB Coordinator (PYP, MYP, DP) can function as a coach. Tech coordinators have a coaching role. Librarians can coach. Recognizing coaching when you see it, encouraging more of it, including those people in the conversations.
If you want to have a high-functioning school, you're probably going to need some coaching. Either informally or formally. Coaching MUST be happening.
As we become a more inclusive school, helping develop skills for collaborating, co-planning and co-teaching, there are lots of opportunities for coaching on an informal basis. No matter what subject you teacher, there is an opportunity to learn how to support more diverse learners.
You're coming together in ways to support kids in ways you never did before. That's an opportunity for coaching.
Really raising awareness for how other positions are coaching. Need opportunities for people in those positions to learn about coaching
The skills that get you the job, may not be the skills that keep you in the job. How are you a coach in your role?
---
Level Up Your Coaching with The Coach!
If you are ready to dive deep into your coaching practice, to help you #coachbetter and build a thriving coaching culture in your school, please join us for our next cohort of The Coach!
Wherever you are in building a coaching culture in your school, The Coach will give you the strategies, skills and tools you need to make coaching a success and will empower you to confidently apply instructional coaching strategies in any situation – from building a coaching program, to having coaching conversations, to being a leader in your school community. We facilitate only one cohort each academic year so we can offer individualized support for each participant.
Coaches of all levels are welcome: you'll start the program with a self-assessment to determine exactly what the next steps are for you!
Registration for our next global cohort opens once a year – check the website for details!