Subscribe to #coachbetter via your favorite Podcast Player!
Featured Guest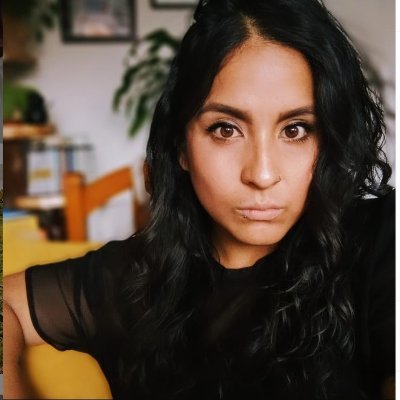 Bonus! Watch the Spotlight Version on YouTube!
Show Notes
Medellín, Columbia. In CO for 6 years. Diversity, Equity and Inclusion, and Justice Coach. Manage Innovation for Social Change Senior Graduate program. Contracted as English Lit teacher. Talking about school's mission and vision, asking about how much the vision really represented the school. Designed course Innovation for Social Change.
It's never too late to examine where the systems of injustice live in our world.
What might it look like for us to put "agents of change" into our systems. What might it look to create the system that says we create "agents of change"?
How does your day-to-day go?
First full-time in this role. Building the systems to coach towards. Did do some pilot units with teachers who are passionate. 3 coaching cycles. Meeting with a teacher committee. Don't place the expectation of justice work on one single person, speaks to priorities and that person becomes really burnt out. Building critical mass of other folks who wanted to look at our system and ask "where are we missing the mark when it comes to justice? Where are we taking away the humanity in how our classroom is set up?" Worked with a student committee. Was about to start a parent committee before COVID 19.
Developed our DEIJ statement: what does that mean for our institution, did trainings to bring that conversation out to the larger school community. Offered a 5-week session on allyship. What does it look like in action. Allyship is not the goal, it's a pathway to the ultimate goal of justice, healing and social change.
Build the systems and common knowledge and understanding around what we mean when we say DEIJ.
Created DEIJ Framework: learning objectives that are designed to guide pilots. A document in iteration that allows teachers to see what DEIJ work might sound like in my classroom. Frameworks pulled from Teach for Tolerance, Compass Education & Systems Thinking. Created something that felt familiar in terms of language for staff.
How did you create that job?
I lived into the role in my classroom. Practice rooted in the storytelling, being strategic in how I taught my class. I chose to come to Columbia because I wanted to support Latinx communities. If we want to dismantle white suprecist systems, we have to begin with the white supremecist in us. I'm doing this work and I believe in this work because it's been a part of my own personal journey. Being vulnerable with kids allowed me to show the depth of the work. I had data with my students in the classroom.
How do you Teach with a lens of justice – in a variety of subjects like science / math – that don't "feel" like a natural fit?
Constantly researching and learning, the role is K12, and that's new for me. A huge part of the work has been learning.
Setting norms around skill development & what we want from students. How can we develop that skill while also looking at it with a lens for how this happens in the world. This work is everywhere and all around us. Science and Math have been used to oppress, to create racial hierarchies and establish systems of oppression. How can we use these subjects for liberation, humanity.
Didn't pilot with science, just sat with the team to learn. How can we use science as a space for liberation? I need to remember that those have come before me and when I don't know, it's ok to look to the scholars of justice before me. It's mind-blowing how much is out there if you just go looking.
---
What's YOUR level of coaching mastery?
All coaches go through various stages of coaching mastery. Once you identify where you're at, you can begin to build the skills needed to move to the next stage.
This quiz is based on real-life case studies compiled from years of working with coaches inside The Coach Certificate & Mentorship Program!
When you receive your results, you'll also get your matching case study from the STRIVE Case Studies to see where you fit in the stages of coaching mastery.
Ready to tackle your challenges and move on to the next level in YOUR coaching practice?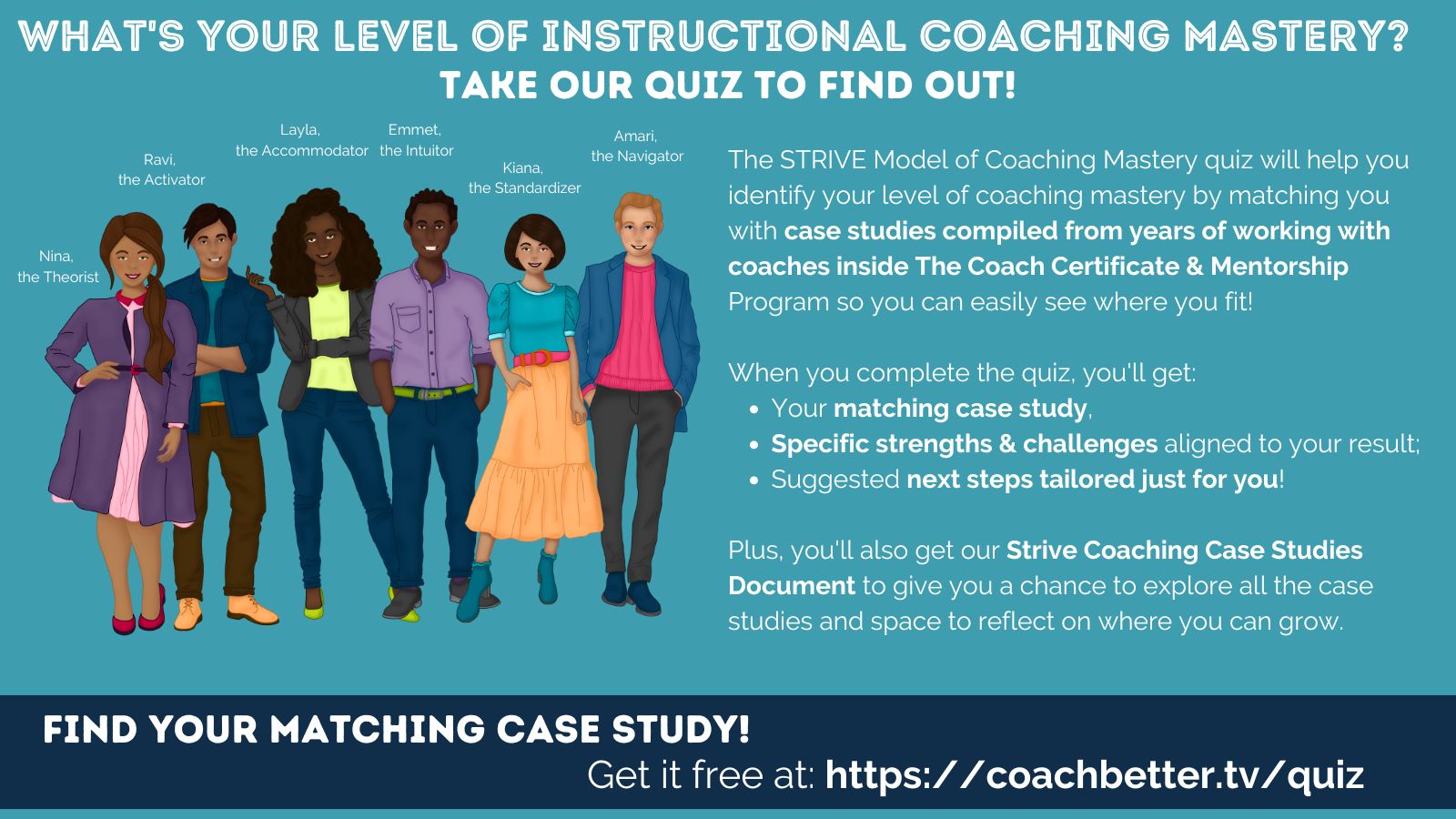 The STRIVE Model of Coaching Mastery quiz will help you identify your level of coaching mastery by matching you with case studies compiled from years of working with coaches inside The Coach Certificate & Mentorship Program so you can easily see where you fit!
When you complete the quiz, you'll get:
Your matching case study,
Specific strengths & challenges aligned to your result;
Suggested next steps for each stage;
Plus the Case Study Document includes:
Case studies leveled by coaching mastery;
A framework to identify essential stages of professional growth & key areas to focus on in your professional learning;
Alignment with the THRIVE Model for a Successful Coaching Culture;
Space for you to reflect & prioritize so you can take action immediately!
You'll go straight to the Quiz, and get the Case Study Document via email.
---
Show Notes continued…
What are the prompts / questions teachers can use to reflect / think about
Abolitionist teaching
Dr. Patina Love, We Want to Do More Than Survive & James Baldwin
These systems were never set up for brown and black kids. Designed to maintain that social framework. Reminding myself as an abolitionist educator is that this system is not the one I want to be teaching in. I want to tear it down. My practice is reminding myself that abolition is a process, it's keeping hte end goal in mind, knowing that these systems were set up under white supremacy, ultimate goal is to tear them down and build something new.
Moving away from What are your standards? What is rigor? What does achievement look like? How do we introduce love back into the classroom? Where did your students experience joy in your classroom? Where did they see themselves as human? How can this unit reconsider what it means to be human? How can this learning introduce joy? Reshape that it doesn't have to happen in every single moment? The whole lesson plan doesn't have to be about justice, can be in the warm-up, in the reflection piece at the end.
Rigor and standards are part of a system that wasn't set up for equity and justice in the first place. In my practice I want to flip that as much as I can and radically dream about an entirely different system. What does that system look like?
Dr. Giovan Hunter, her mentor
How do parents feel about this?
Created a parent training, intro into DEIJ. Did some pilot sessions. Intention to have a mandatory session for all parents for students to graduate.
When you are so insulated by privilege these can feel like an attack on your way of living. Recognizing that could be a response from the community. Getting folks to recognize that there has been a story that has been told over time, that privileges some. We want people to be better humans and to be more human. Recognizing that we all have bias. Student-led session.
No one is saved from this, we all have bias because we live in a world that is set up on hierarchies.
Strategic marketing: had parents look at different marketing, benefits of having more inclusive education. Puzzle pieces, snippets from 4 articles, parents were given 1 of the 4 articles, came together to share what they read. Created a table talking about all of the benefits.
Mental health impacts: even participating in injustice impacts mental health
Debunking the idea that empathy is a soft skill and it's an essential skill
Including social justice work in education empowers students to find their voice, learning how to critically think, question, analyze
How diversity makes us smarter (data behind it)
I wanted to radically dream with them in a space where our kids are better equipped to lead love and exist in the future.
Humanize this work. This is not political work. These are human rights issues. If we can pull it out of the politics space: what I want is more humanity for our children, for our students.
Twitter: @perrarasalysa
IG: highlighting @alysmar1
You can't escape racism in a racist society.
Paulo Frere: Pedagogy of the Oppressed
---
Level Up Your Coaching with The Coach!
If you are ready to dive deep into your coaching practice, to help you #coachbetter and build a thriving coaching culture in your school, please join us for our next cohort of The Coach!
Wherever you are in building a coaching culture in your school, The Coach will give you the strategies, skills and tools you need to make coaching a success and will empower you to confidently apply instructional coaching strategies in any situation – from building a coaching program, to having coaching conversations, to being a leader in your school community. We facilitate only one cohort each academic year so we can offer individualized support for each participant.
Coaches of all levels are welcome: you'll start the program with a self-assessment to determine exactly what the next steps are for you!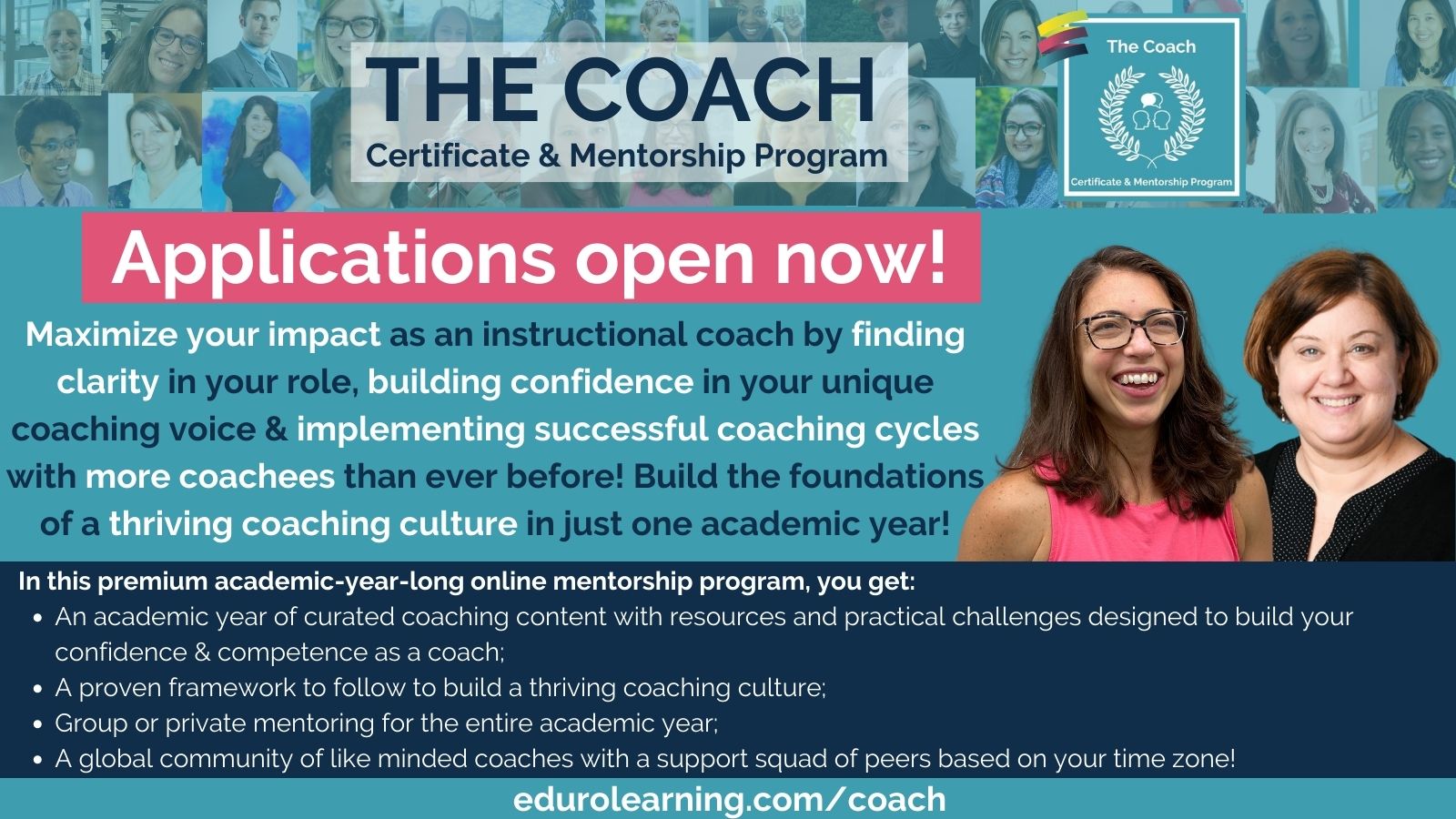 ---