We want to give you a peek inside our Coach Certificate & Mentorship Program. Coaches taking part in this academic-year-long journey have graciously given us permission to post some of their learning and reflections from the private coursework they are undertaking during this program. Where possible, we have shared the course and the action task to give context for the guest post.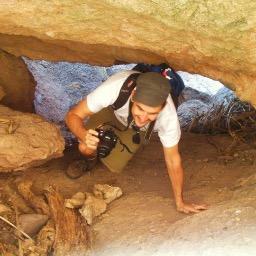 The Coach Final Project
The Final Project is a chance for you to reflect on everything you've learned and/or discovered throughout this Certificate Program. You will create an 8-10 min video sharing on the goal that you set, documenting the process of working towards your goal, reflecting on your achievement and sharing the process/outcome with our learning community. The most important part of your personal project is that it's relevant to you, and you can demonstrate, through documentation and video, the impact your work has had on your school.
Watch David's Final Project
David's Final Course Reflection
What were your goals for this program and how did you plan to meet those goals?
I began the microcredential with one question that I wanted to answer above all others – Do I want to be a coach? This is admittedly a lofty goal, and one that I didn't take lightly. Working with Diana and doing a bit of reflection I ultimately landed on a more reasonable and attainable goal – to collaborate with teachers on four provocations that would lead to increased student voice and choice. These are areas that I am passionate about as an educator, so I figured that this would help answer my bigger question as well.
What would success look like if you met your goals? What steps do you think you need to take to reach those goals?
Technically doing these provocations would mean success, but I also want to make sure that they are relevant and meaningful for teachers. In order to do that I will need to have coaching conversations with the grade level teams and get to know the curriculum a little bit better.
What challenges did you think you and/or your stakeholders might face and how did you plan to overcome those challenges?
Time, as always, is the biggest factor. Both on my end and on that of the teacher.
What did you think the impact would be on your school environment as you worked towards and ideally, achieved your goals?
My hope is that teachers will be able to use these provocations to spark some new innovative practices to increase student voice and choice. Also, building relationships with these teachers would be an additional benefit.
What are you hoping to see in your school environment as you conduct and conclude the project?
Ideally, I want to see the spark of joy on students' and teachers' faces as we do these activities together. I want all stakeholders to feel excited about their learning.
Watch David's Learning Journey Reflection
Level Up Your Impact with Our Certificate Programs
There are so many ways to make an impact in your school community. If you're looking to level up your impact, either as a school leader, a coach or a teacher, explore our certificate programs: Women Who Lead, The Coach, and COETAIL. Or, if your goal is truly unique, register for a private mentoring package. If any of today's post resonated with you, join us for the next cohort of WWL, The Coach or purchase a private mentoring package! Registration for our global cohorts opens once a year, make sure you're on our mailing list to be notified as soon as they open! You can find all of these learning opportunities on the our website!