We want to give you a peek inside our Coach Certificate & Mentorship Program. Coaches taking part in this academic-year-long journey have graciously given us permission to post some of their learning and reflections from the private coursework they are undertaking during this program. Where possible, we have shared the course and the action task to give context for the guest post.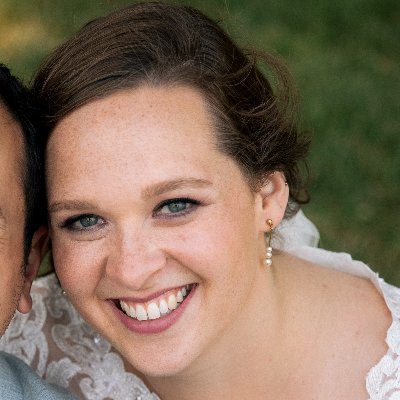 The Coach Final Project
The Final Project is a chance for you to reflect on everything you've learned and/or discovered throughout this Certificate Program. You will create an 8-10 min video sharing on the goal that you set, documenting the process of working towards your goal, reflecting on your achievement and sharing the process/outcome with our learning community. The most important part of your personal project is that it's relevant to you, and you can demonstrate, through documentation and video, the impact your work has had on your school.
Watch Abby's Final Project
For my personal project, I decided to focus on developing my skills as a new coach. My goal was to identify & track growth in specific coaching skills while using my ability to build relationships to push me forward. Through my reflections at the beginning of the year, I noticed I needed work on my questioning skills, listening skills, and shifting to coaching heavy. My video includes a reflection on my growth with each of these skills and links to the relationships I value so much. One of my biggest takeaways was the importance of being surrounded by other coaches who we can learn and grow with. I hope you enjoy watching my journey.
Abby's Learning Journey Reflection
What's your role in your school? What does it look like? What does it mean to you?
I am an instructional coach for literacy at the American International School Kuwait. Coaches are part of the K-12 team, which includes 2 IC for Technology, 3 IC for Literacy, 2 Librarians, and the Curriculum Director. Coaches work with individuals, teams, and divisions.
How has this program supported you in your learning?
This is my first year in my coaching role. I feel the program supported my learning by allowing me to choose a goal that was relevant to a new coach.
What's the biggest value of the program for you so far?
The biggest value of the program for me was my coaching conversations with my coach, Kim. She helped me reflect on my work and pushed me to grow.
What made you look for this program? What made you look outside the normal resources to level up your coaching skills?
Being a new coach is what made me look for this program. I wanted something that was going to support me while I learn the ins and outs of being a coach.
Why/How did you choose The Coach?
I chose The Coach because I completed the COETAIL program before, so this format and flexibility drew me back in. I knew I would be supported by my coach, have a community of coaches learning with me, and the flexibility I needed as I navigated a new position.
What's different in the Coach in comparison to other PD that you've received or participated in?
Having one-on-one coaching is not something that you see in all programs. Having that attention helped me get out of The Coach exactly what I needed.
What would you say to someone who is considering The Coach?
If you are looking for a learning experience that pushes you and allows for your goal to be at the front of your work, The Coach is right for you.
Level Up Your Impact with Our Certificate Programs
There are so many ways to make an impact in your school community. If you're looking to level up your impact, either as a school leader, a coach or a teacher, explore our certificate programs: Women Who Lead, The Coach, and COETAIL. Or, if your goal is truly unique, register for a private mentoring package. If any of today's post resonated with you, join us for the next cohort of WWL, The Coach or purchase a private mentoring package! Registration for our global cohorts opens once a year, make sure you're on our mailing list to be notified as soon as they open! You can find all of these learning opportunities on the our website!