Are you prepared to lead professional learning as a coach?
Have you considered the ways that facilitating adult learning might be different than working with students?
As coaches, we're often asked to facilitate professional learning for our colleagues, and for many coaches this may be the very first time we're doing this on a school-wide scale.
Learning How to Lead Professional Learning
As I moved into my first instructional coaching role, I was asked to lead professional learning within my school. I learned quickly that I could not just apply the skills and strategies I used with students in the classroom.
Engaging our colleagues and peers in professional learning, whether required or optional, takes thoughtful preparation and planning and a variety of considerations. And, as I've experienced, and other coaches have shared with me, this aspect of coaching is not always directly addressed with preparation or training.
Unfortunately, the coach or teacher leader may learn to lead professional learning through trial and error – which can impact the perception and relationships that are so important for those in a coaching role.
I feel fortunate that I have had some amazing mentors and role models during my journey in coaching who guided me in how to effectively facilitate professional learning from quick & easy speed-geeking sessions to day-long workshops at conferences.
Before I share some questions to think about as you prepare to lead professional learning, I'd ask you tothink about facilitating professional learning in your school or organization – or even beyond.
Are you wondering about where to start?
Do you need some ideas for organizing the time you have with participants?
Are you looking for ways to apply adult learning theory to groups you work with?
These are just a few of the questions we often explore with our participants in The Coach Certificate & Mentorship Program and in our Coaching Essentials: Leading Professional Learning mini course at Eduro Learning.
As an educator, you've all experienced professional learning as a participant and I am sure you could share examples of when things went well and when they did not. When you felt the time and energy invested were worthwhile. And when they weren't. I know I could!
It was those experiences as a participant that I reflected up on when I was asked to lead professional learning myself. That is the first step in making the shift from participant to facilitator.
When asked to lead professional learning, what lessons can you take from your own experience to make your session the most engaging and effective it can be?
This post is part 1 in a 2 part series about designing professional learning – today we're focused on the preparation for a session. In a future post we'll talk about how to actually structure a meaningful professional learning experience for teachers.
First of all, consider what professional learning experiences have had an impact, or not, for you.
Was the experience connected to the classroom or other learning that was happening?
Did you feel you were going to be able to apply what you learned to impact your work with students or others in your school community?
Were you able to go deep in the learning and its application, rather than cover a wide swath of information?
Questions to Help You Plan Professional Learning
Building on your own experience with professional learning, here are some questions to consider as your start to organize as a leader or facilitator…
What is the purpose? (As Simon Sinek says "Start with the Why")
How will you make the rationale for what you're doing visible?
What is this learning connected to (before, during, after)?
Who is your audience?
Is it voluntary or do they have to be there?
What experience or knowledge might they already have on this topic?
How will you get them interacting?
How much time will you have?
When is it in relation to the rest of their day?
How will they reflect & connect it back to the classroom?
While these questions are just the beginning of planning and implementing a professional learning event, they are key to how you ultimately organize the experience for your colleagues and peers. Think of it as backwards planning – what are the objectives of this learning and then what activities and interactions will get you all there.
In a future video, I'll be talking about how to actually structure your PD sessions so that you can leverage the time you have with teachers to make the most impact on classroom practice.
Leading professional learning can seem challenging at first, but when participants are set up for success, the impact on teaching and learning in a school or organization can be powerful. It is an opportunity for professional collaboration and growth and can build and expand capacity and confidence among our colleagues.
Watch the Video
Learn More!
If you are interested in exploring more about how to lead professional learning, Eduro Learning has options to support and engage you in your learning journey – whether you're a coach, a teacher, or a leader.
One of the things we're most proud of here at Eduro is that there's no one-size-fits-all learning – you always have choice and voice in how you learn with us. Today's video highlights one of the key themes that you'll find in three of our programs, and if you're curious to take your learning deeper, we have three great options for you.
Try a Focused Course!
For an introduction to this topic, consider doing our mini-course Leading Professional Learning!
The course takes around an hour to complete, and by the end you'll be able to utilize a variety of strategies within a professional learning context to provide quality professional development.
New Coaches:
If you're just getting started as a coach, and you want to learn how to make these mindset and skillset shifts, watch our New to Coaching Workshop, which will also tell you all about our brand new course, Getting Started as a Coach.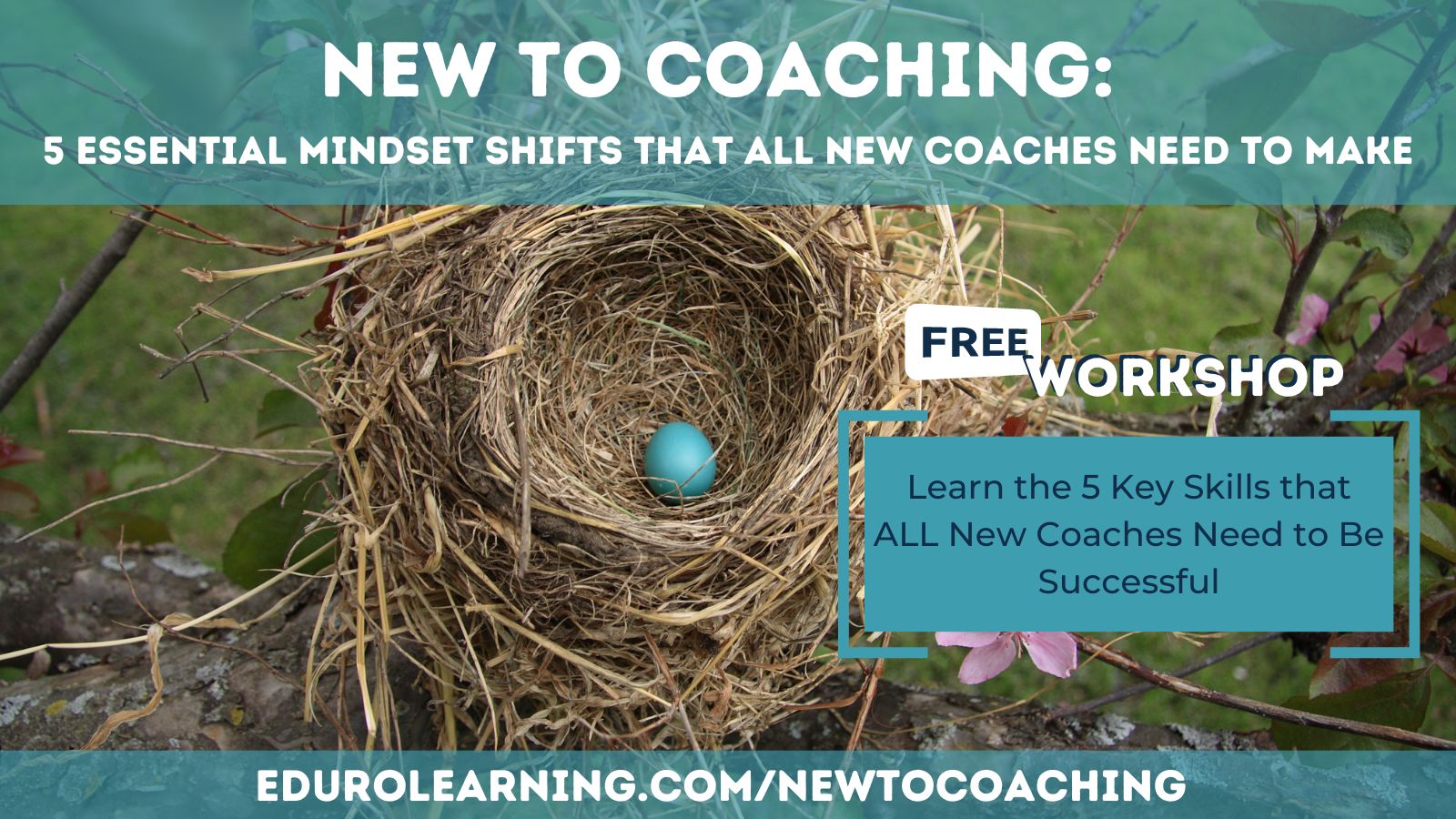 Experienced Coaches:
If you're already a coach & you want to think about being more intentional & strategic in your practice, watch our workshop on the Thrive Model for Coaching Success which will help you evaluate your program to see where you may have room to grow – and help you decide if our year-long mentorship and certification program, The Coach, is right for you, right now