When you join The Coach Certificate & Mentorship Program, you not only get a mentor for the academic year, but you also join a cohort of like-minded colleagues who are also working on improving their instructional coaching practice just like you. In each cohort, our participants are all located around the world, so you get to build your Personal Learning Network, while you learn about coaching practices in schools from all over the globe. Because those conversations happen in our private learning management system and messaging channels, we want to give you the opportunity to meet the coaches who are learning with us this academic year.
In this post we're introducing our regional cohorts in the Asia. These coaches are working with Kim as their mentor, and they meet and connect regularly to share stories and experiences and reflect on their learning.
---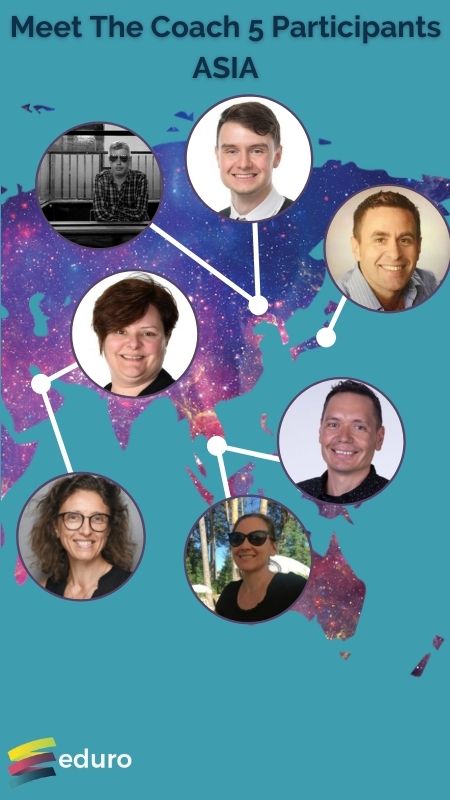 Tracy Blair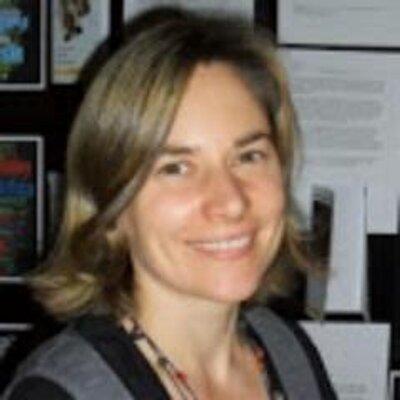 I'm Tracy (she/her) and I'm originally from New Zealand. I'm currently living and working in Singapore, at the Singapore American School. I am a Grade 4 Teacher & small PLC leader. In the 2022-23 school year, I will also be taking on a coaching role in the Grade 4 team. In this new role, there are three components: Teach, Coach, Lead.
Why did you decide to join The Coach? Why now?
I decided to join The Coach because I wanted to be part of a professional learning community centered around coaching and leadership. Specifically, I was looking for a course that explored the many facets of coaching as well as the many models and styles. The PLN aspect of the course was an important feature that attracted me to this particular course on coaching. The timing is right for me as I'm moving into a new role. Not only that, it builds on
some of my earlier professional development work that I've done up to this point to gain more knowledge and skills around coaching.
Share a little bit about your coaching journey so far.
I had a tech coach role in a previous school, but have been away from having an official coach title for three years. That said, I continue to approach teaching and learning with a coaching mindset.
What or who inspired you to join this cohort?
One of the reasons I sought out this specific course on coaching was because of past learning opportunities with Eduro. I completed the COETAIL course a few years back and liked the style and structures in that course. In addition, when looking at the list of past cohort members, I see many educators that I respect and hold in high value.
What are you most looking forward to over the next academic year?
With the support of the content and learning network of the course, I hope to become more clear about my identity as a coach and leader, as well as build a toolbox of structures and skills to support me in my role. I'm most looking forward to being part of a diverse community of educators and I hope to make lifelong connections.
How can we make this program "just right" for you?
This program will be just right for me if there is a degree of autonomy, personalization, and accountable application.
---
Jett Brunet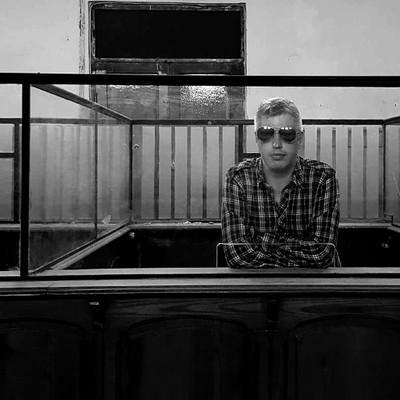 I am Jett Brunet from Montreal, Canada. I have been teaching internationally for almost 19 years now, in Korea, China (Harbin), Burma, Morocco, Azerbaijan, and currently in Beijing as an EdTech and Innovation Coach. I have taught every age group, in many different settings.
I decided to join The Coach now as it was recommended to me by my line manager to help me learn how to be an effective coach. I am looking forward to working with other new coaches and to learn how to better empower others through coaching.
---
Peter Goodman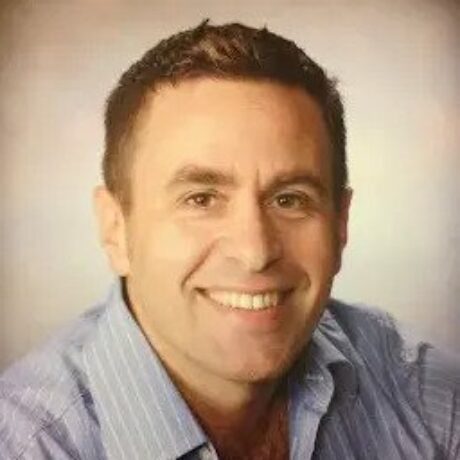 My name is Peter Goodman, though everyone calls me Pete. I'm originally from the UK, and currently working in Nagoya, Japan, where I've been on/off for over 20 years, with stints in UK, Canada and Finland in between. I am currently the MYP coordinator here at Nagoya Intl. School (NIS) and my previous roles here have been HoD Math and WS teaching and learning coordinator. I am married and recently welcomed my first daughter, Emma (恵末) into the world – never has the desire to "make the world a better place" been so strong!
Many teaching and learning standards, whether it is those involving teacher/student (i.e. role of the facilitator) or teacher-leader/teacher (i.e. coaching teachers), state coaching, without really explaining what 'coaching' means for the institution or the roles each person actually plays. There is an expectation that people simply know how to coach and how to be coached. Suffice to say, during my roles as HoD (math), teaching and learning coordinator and now as MYP coordinator, I felt I could listen, discuss options, have empathy, etc… but I had no idea if I was coaching or indeed being effective at it. Certainly, there were no intentional strategies. I have enjoyed listening to students and colleagues and helping find their own solutions to their issues problems, but I have always wanted some sound research/strategy that I could say I was explicitly employing.
In my role before my current one, the main task was to revamp/re-launch the schools professional growth model. This came with two key areas:
develop a coaching culture
provide clarity and structure to the process
The second was relatively easy to complete. The fist, and most important one, was challenging. Many factors were identified as "needing to be in place", starting with coaching the coaches – hence why I am here.
As mentioned above, one factor that was really identified as critical in achieving the development of a coaching culture, was training for the coaches themselves. This is important for the overall success of the PG model at our school, and personally for myself, it is great timing, in that it will hopefully allow to connect with other coaches around the world, do some of the research and learn some of the explicit techniques and strategies to develop myself as a coach, and my fellow coaches around me.
When we decided to embark on coach training for the coaches, our principal provided several options. Having examined what was on offer, combined with identifying my own experience and needs, this course, at this time, was the one that instantly ticked all the boxes.
I am most looking forward to over the next academic year:
Connecting (with other coaches around the world)
Organizing (my thoughts and learning around coaching)
Asking (questions, and maybe co-constructing answers)
Collaborating (with you all here, and my colleagues at school)
Having (a mentor)
My main goals for myself during the program (at this point in time) are:
Build skill set and intentionality around coaching strategies
Understand how to build/develop as a coach, personally
Learn from others about do'/don'ts of building a coaching culture
This program can made "just right" for me, if there is/are:
Patience, flexibility
Lots of stories/analogies
Opportunity to try
Finally, I can't wait to learn from #coachbetter, so I can be a #bettercoach.
---
Vanessa Keenan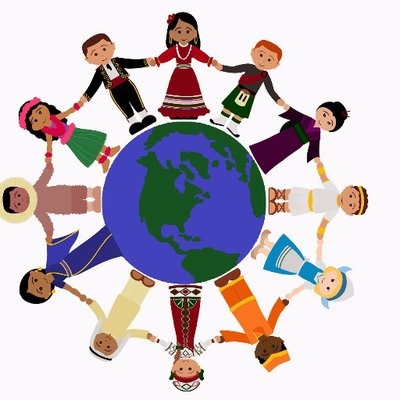 Originally Irish but living and working in UAE for about 22 years
Working at Raha International School Lead PYP Coordinator
Why did you decide to join The Coach? Why now?
I decided to join the coach because I am often in planning meetings with groups or individuals and want to move beyond planning for activities and towards questioning so that the teachers themselves think deeply about their instruction. I want to have a bank of strategies to draw on when having conversations with others so that they can have actionable next steps. I need to be able to put these strategies and questions into practice so that I gain confidence and ease in using them.
Share a little bit about your coaching journey so far.
In the past I have done coaching courses but very little was implemented afterwards. There was no momentum in coaching as it is not part of the school culture. I have had some one off trainings on coaching but never really put it into practice in a sustainable way and I really hope that by doing a year long course and having a mentor will help me build a bank of strategies and the opportunity to practice real life scenarios. I hope to put into practice what I learn about each week.
What or who inspired you to join this cohort?
I have seen some educators whom I respect had already taken the coach and this inspired me to move forwards with joining. I connected with Karli Lomax because we trained together as Concept Based instructors and had kept in contact. Once I
had spoken to her I knew it was right for me but I am also currently trying to complete a doctorate so the timing wasn't perfect. As it turned out my next unit is delayed for a while so it seemed like I should commit to the coach fully through the global cohort. I initially started the self paced course but quickly realized I needed to be part of a a group to learn more.
What are you most looking forward to over the next academic year?
I am really excited about meeting more new people in my network and was delighted to see Maggie who I had previously met through school evaluations and from some IB training courses for our teachers.I am looking forward to developing a refined skills set and a bank of tools which I actively use in my day to day setting. I am interested in also coaching up so that my ideas can be heard by leaders across the school and my influence will grow.
What are your goals for yourself during the program (at this point in time)?
I want to be familiar with coaching strategies and questions which elicit responses from the coachee. I hope to transfer some of these ideas to group planning meetings and with individuals. I also want to think about how I can apply these ideas in my own life when I get stuck.
How can we make this program "just right" for you?
So far I can see there is a lot of personal support and scaffolded structure. I think keeping lines of communication open and check ins will help me to stay on track. I also want to build relationships with the people in my group and beyond so we can collaborate.
Is there anything else you'd like to share with the #coachbetter community?
Just that I am super excited, a little daunted at a full years commitment but I know it will worth it in the end. Hoping that my final project will come together naturally by working through the weekly tasks and collecting artefacts. I am a little bit addicted to learning and need to remember self care is important too!
---
What's YOUR level of coaching mastery?
All coaches go through various stages of coaching mastery. Once you identify where you're at, you can begin to build the skills needed to move to the next stage.
This quiz is based on real-life case studies compiled from years of working with coaches inside The Coach Certificate & Mentorship Program!
When you receive your results, you'll also get your matching case study from the STRIVE Case Studies to see where you fit in the stages of coaching mastery.
Ready to tackle your challenges and move on to the next level in YOUR coaching practice?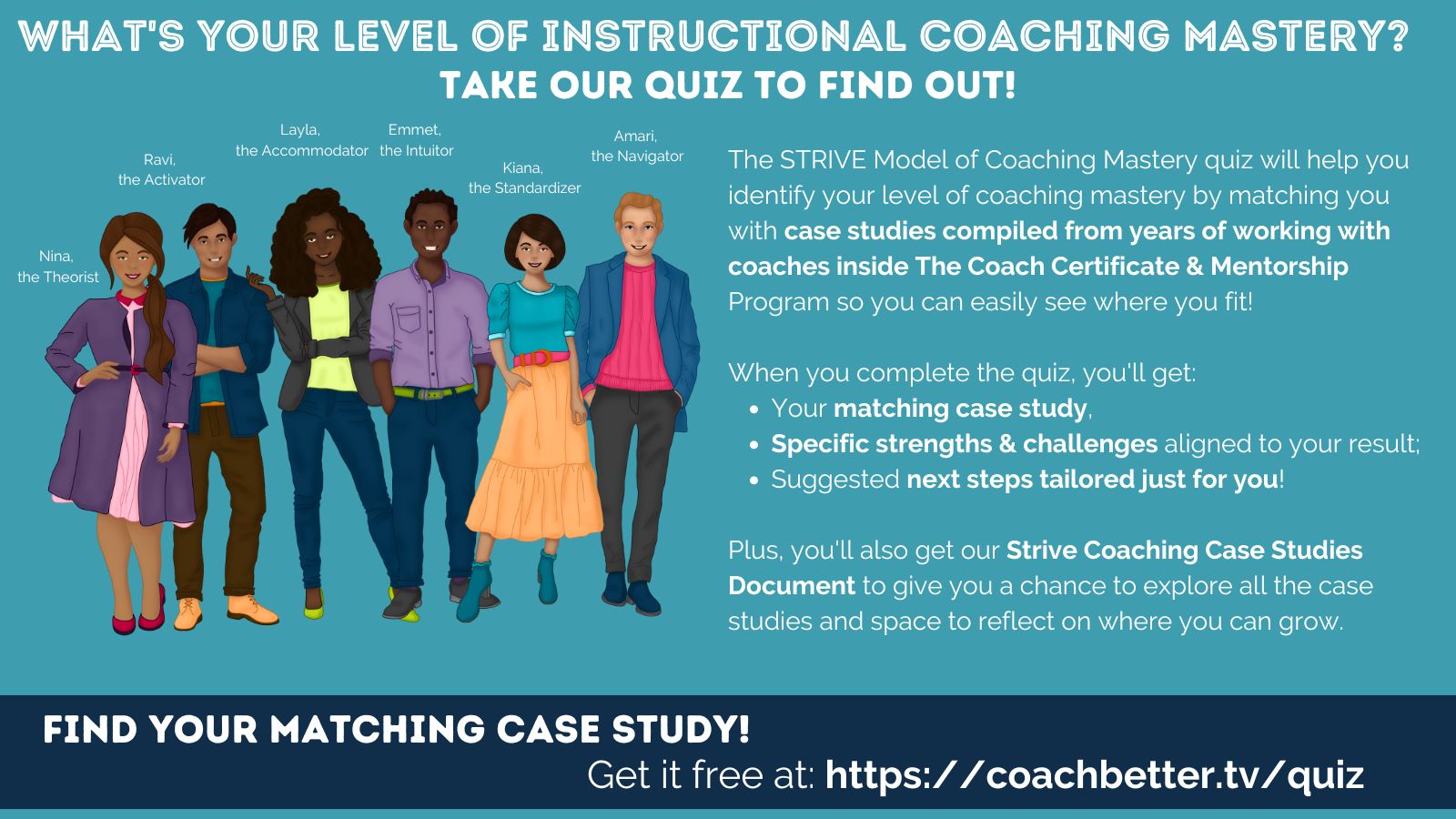 The STRIVE Model of Coaching Mastery quiz will help you identify your level of coaching mastery by matching you with case studies compiled from years of working with coaches inside The Coach Certificate & Mentorship Program so you can easily see where you fit!
When you complete the quiz, you'll get:
Your matching case study,
Specific strengths & challenges aligned to your result;
Suggested next steps for each stage;
Plus the Case Study Document includes:
Case studies leveled by coaching mastery;
A framework to identify essential stages of professional growth & key areas to focus on in your professional learning;
Alignment with the THRIVE Model for a Successful Coaching Culture;
Space for you to reflect & prioritize so you can take action immediately!
You'll go straight to the Quiz, and get the Case Study Document via email.
---
Betty Molerot
How circumstantial is that my name reflects the place that languages have in my life? I am Betty Molerot, originally from Burgundy in France as the spelling of my surname indicates and my first name has fitted well too as soon as I started living abroad 28 years ago.
Currently living in Dubai, I have been teaching Grade 1 in French alongside my English co-teacher for two years now as well as coordinating the Early Years and Primary French Program. It is in this multilingual environment that I have come to the realization that the traditional observation
framework I was given to build a relationship with my colleagues was not tailored to address a common understanding of what makes our school unique.
From that moment on, about 4 months ago, I started using my visits to teachers' classrooms to share a vision of interactions as partnerships. With not much feedback from my leadership team, I decided to explore further afield, looking first at training courses and after several eye-opening conversations, I found out more and more about the role of an instructional coach.
As I continue to expand my understanding of this role, there are so many aspects that resonate with the professional experiences I have encountered as a co-teacher and as a coordinator. I have such a sense of excitement to know I have found not just a course but a place to guide me in my personal coaching project. From knowing how to use the right questions to acknowledge my colleagues' expertise to managing to build a coaching plan, I would say that my main goal for this year would be to successfully make this journey with at least one of my peers.
Finally, taking into consideration that interactions are at the heart of learning, I look forward to engaging with you in further reflections in our forums, on Slack, on Twitter (@BMolerot), and on LinkedIn.
---
Ken Morrison
Greetings from Malaysia. I am Ken Morrison. I grew up in Nebraska and have been teaching in Asia since 2009. I am currently a K-12 Technology Integrationist and secondary ICT teacher at Raffles American School. My title will add coaching responsibilities next year.
My Twitter Handle is @thismighthelpEDU. I enjoy learning from teachers there.
Why did you decide to join The Coach Microcredential? Why now?
I am constantly taking short strainings and watching webinars. I decided to consolidate much of my PD under one umbrella to keep me focused on some specific targets to help me grow with the help of like-minded peers.
What are your goals for yourself during the program (at this point in time)?
At this stage, by one-year goal is to have one very strong success story with one K-12 teacher and at least one elementary teacher, and one secondary teacher who says that they can see the value of continuing with a coaching relationship in the future.
---
Jared Rigby
Hi everyone, I'm Jared Rigby. I'm originally from Manchester in the UK but have been living and working in China for the last 5 years (4 years Suzhou, 1 year Beijing). I'm 1/3 of the EdTech and Innovation Department at Dulwich College Beijing where our main focus is to support teachers within our school to be more confident in using education technology as part of teaching and learning and to
also provide support for staff who want to embed more design, technology, engineering, etc. into their classroom practice. Prior to coaching I worked as a computer science teacher and software developer.
I signed up for The Coach after recommendations from staff at my current and old schools. I've heard Kim's name multiple times over the years so I'm looking forward to getting started with the program. As a new coach – rapidly approaching the end of my first year of coaching – I've had some wins with areas of my school but there are still definitely areas within the school which would benefit from a more formally structured coaching cycle with clear expectations for the coaches and the coached. Over the next academic year I hope to grow in my coaching capacity and allow the staff at my school to become confident champions of technology in the classroom and willing to take risks with unfamiliar tools.
You can find me on most platforms @JAZIBOBS which is a pet name from my mother which lends itself as an ever available username. I'm looking forward to learning with you all over the coming months.
---
Level Up Your Coaching with The Coach!
If you are ready to dive deep into your coaching practice, to help you #coachbetter and build a thriving coaching culture in your school, please join us for our next cohort of The Coach!
Wherever you are in building a coaching culture in your school, The Coach will give you the strategies, skills and tools you need to make coaching a success and will empower you to confidently apply instructional coaching strategies in any situation – from building a coaching program, to having coaching conversations, to being a leader in your school community. We facilitate only one cohort each academic year so we can offer individualized support for each participant.
Coaches of all levels are welcome: you'll start the program with a self-assessment to determine exactly what the next steps are for you!
Registration for our next global cohort opens once a year – check the website for details!