Are you an experienced coach considering moving into leadership?
Curious about what skills you might bring to the table?
Today's #coachbetter Quick Tip is inspired by a recent conversation I had with Dr. Chaunté Garrett, who is the Superintendent of a K-12 Charter School in North Carolina, and also an upcoming guest on the #coachbetter podcast, as well as one of our featured Women Who Lead in the Women Who Lead Certificate Program.
In her Women Who Lead interview, Dr. Garrett referenced the profound impact that coaching had on her career trajectory and how foundational coaching was to her success as a leader. Listening to her talk about the ways that coaching really supported her growth as a leader reminded me of all the different ways that we as coaches are building leadership skills.
In a previous video, I talked about the ways that coaching is leadership, and this conversation with Dr. Garrett really reinforced that concept. As coaches, we are building so many leadership skills, so when we're ready to move into that more formal leadership role, there are a couple of considerations that Dr. Garrett recommended all coaches consider. So today I'm going to share four things to consider when moving from coaching to leadership, summarized from my conversation with Dr. Garrett. If you want to hear the whole episode, you can grab that coach better podcast here.
Four Considerations When Moving from Coaching to Leadership
As coaches, we are really fortunate to be part of lots of leadership conversations. We may not have a formal leadership positions, but we're demonstrating that "little L" leadership all the time. We are often part of strategic planning and we're in conversations that maybe a classroom teacher might not be part of. This means we have a window into aspects of leadership that other educators might not see when we're considering moving into that formal leadership role.
1: Why do you want to be a leader?
The first thing to consider is a really understanding why you want to be a leader. You may want to ask yourself:
What is your vision?
What is your purpose?
What are you trying to accomplish as a leader?
Is it something you truly need that formal title for?
Or is it something we can continue to do as coaches and bring to the school through our coaching work?
Really understanding why we want to move into that role will help you decide if this is the right next step for you or not.
2: Recognize the aspects of coaching that you love!
As you consider moving into a new role, it's worth understanding what you love about your current role. You can ask yourself:
What are the parts of coaching that make you so happy in your role?
What are the parts of coaching you want to continue with?
What are the parts of coaching that you really don't want to leave behind?
You want to make sure that when you're moving into that leadership position, you're not losing the aspects of the role that you love and gaining things that don't seem as interesting or engaging for you as an educator. When you understand what it is about coaching that makes you so passionate , you can identify and ensure that you are bringing that into your leadership role (or if it wouldn't be a fit and you'd be losing something essential to your professional satisfaction and enjoyment).
---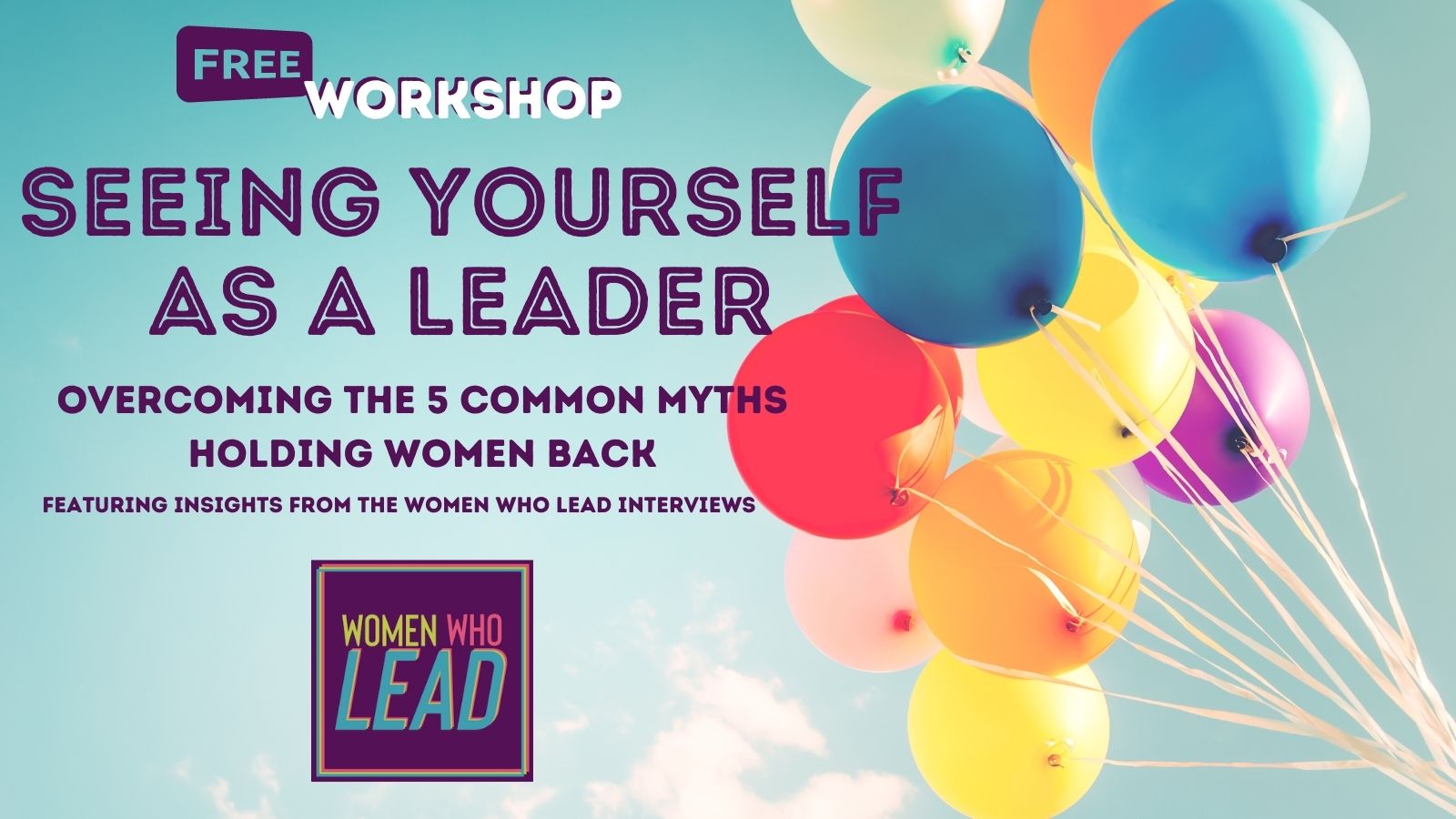 Do you wish you could make a bigger impact in your school setting? Is this the year you commit to your own leadership potential? Or will it be another year you'll spend saying you're not ready "yet"?
As an experienced educator, you are likely demonstrating leadership skills every day, by building quality relationships, or managing teams, or having coaching conversations. But if you find it hard to recognize your own leadership capacity, you might be experiencing feelings commonly referred to as "imposter syndrome."
Many educators, especially women, allow these feelings to keep them from taking the next step in their career. If that sounds like you: stop letting negative self-talk hold you back!
Learn how to crush your imposter syndrome before it gets to you with our new FREE Workshop: Seeing Yourself as a Leader: Overcoming the 5 Common Myths Holding Women Back, available right now!
Inside the workshop you'll get a sneak peek into some of the rich conversations inside Women Who Lead, and hear from very successful leaders who still struggle with imposter syndrome – as well as how they've learned to handle it. If you can, pause this podcast episode right now and head over to edurolearning.com/leader to register – the workshop is only available for a limited time! But, because I know how busy you are: it's pre-recorded, so you can watch anytime once you register, and then pause or replay whenever you're ready.
Don't let imposter syndrome hold you back this year! Access the workshop now at https://edurolearning.com/leader
---
3: When and where do you demonstrate your leadership capacity?
As a coach, you likely have lots of opportunities to demonstrate your leadership skills, but are those obvious to others. You may want to ask yourself:
How are you intentionally positioning yourself to be able to take on different leadership roles?
How are you demonstrating that leadership experience that you are building as a coach and showing that you want to take on more formal leadership roles?
What are you participating in that shows your current leaders that you want to be a leader?
What ways are you building those more formal leadership skills?
What opportunities are you taking advantage of as a coach that can help you be better prepared for that leadership position?
When you think about being intentional in your leadership, you might consider seeking out mentorship to help guide you, and talk to others who might see areas where you have opportunities to grow. (Side note: we offer a special private mentoring package designed to do just that! It's called the Embracing Your Inner Leader package: find out more here!)
Getting an outside perspective can help you identify opportunities to build your leadership skills in areas that need to grow, while continuing to build the strengths that have made you successful as a coach. As you're moving into this leadership role, having that outside pair of eyes to actually help you identify where you have opportunities to grow will give you the perspective you need to find just that right opportunity to demonstrate new leadership skills.
4: Demonstrate Your Commitment to Being a Learner
We know, as coaches, that it's so important to show a growth mindset so that you can empower others to do the same. This applies in a leadership position to not just relying on your expertise from your many years as a coach, but continuing to build your skills and be a learner in as many spaces as possible for you. As a potential leader, how are you making sure to take the time to read and research and build new skills to document your learning, to demonstrate that you are a learner alongside your colleagues? This way you can demonstrate that as a leader, you're a learner too.
Watch the Video
Level Up Your Leadership With Women Who Lead
As coaches, we are so fortunate to have so many opportunities to demonstrate "little L" leadership. If you're feeling like now is the time for you to jump into a formal leadership position. Women Who Lead is the program for you! Women Who Lead is an an online certificate program designed for growing and aspiring leaders, featuring the voices and experiences of over 70 successful female leaders from around the world.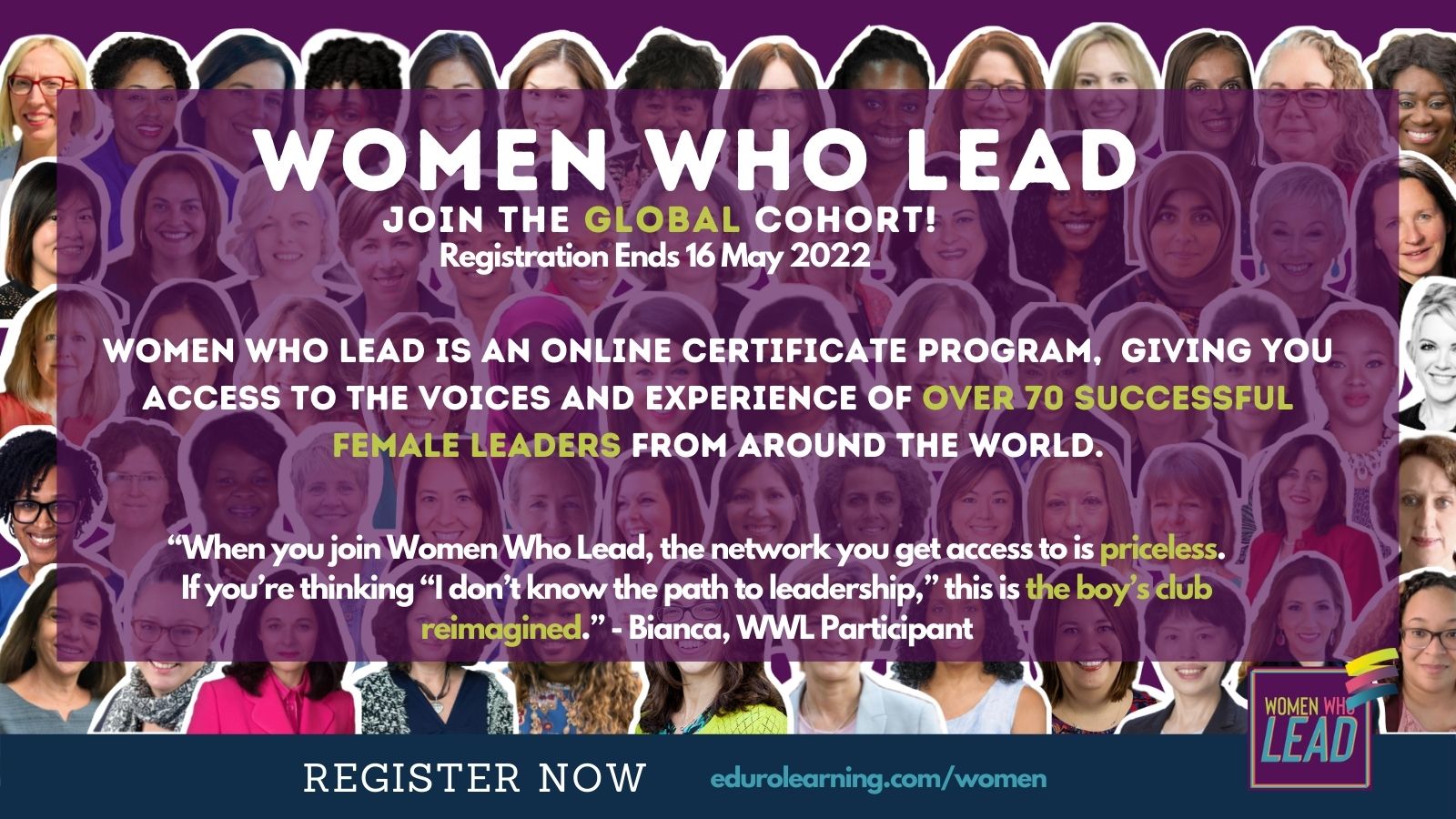 Women Who Lead will empower you to articulate your leadership potential so you can overcome the many challenges faced by women seeking leadership positions in the field of education.
Registration is open 2 May 2022 – 16 May 2022
Cohort runs 4 July 2022 – 25 Sept 2022
We facilitate only one global cohort each year, so we can create connected, collaborative and community driven global cohorts. Now is your chance to level up your leadership and reach for your dream job!
Find out more here: https://edurolearning.com/women/