Bonus: Watch the spotlight version of this episode on YouTube!
Maggie Hos-McGrane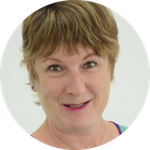 Tim Bray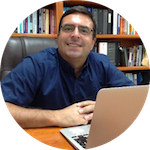 Diana Beabout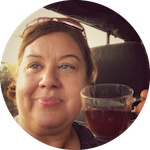 Tricia Friedman
Marcello Mongardi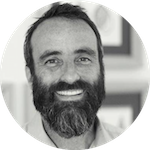 Full Show Notes
Today we have a thoughtful and in-depth conversation about innovation in schools with Tim, Tricia, Diana, Maggie and Marcello from our YouTube series, Coaching Fundamentals. (Marcello sneaks in around the halfway mark so he didn't get a formal introduction, but you'll hear his voice in there!). Our conversation today focused on the Gartner Group's model of the Hype Cycle and how it relates to implementing change in schools. We share some personal experiences with each stage of the cycle and then focus on strategies all instructional coaches can use to successfully implement new ideas in any school setting – so that change can be less stressful and much more manageable for teachers with very busy workloads! 
Check out the inspiration for this episode courtesy of The Zig Zag Podcast here.
EXCERPTS FROM THE SHOW:
In the context of schools, did 'The Hype Cycle' resonate with you?
Maggie: When I saw it, it made complete sense. It fitted quite well with Michael Fullan's work.
Diana: I had a similar connection.  I did a little digging and you can find great examples of different frameworks that link with this. The Hype Cycle shows you what a rollercoaster ride it can be when you launch an innovation. I definitely see the application to schools.
Tricia: I love that you bring up the rollercoaster example..because in a schools teachers are kind of on many different rides simultaneously. Again I think everyone is riding all those rides, and every teacher has the same number of hours to work with. This also reminded me of Senge's work. We love innovation, but many of us would admit many of us occasionally need to continue certain things that are true, tried and trusted.
Tim: Teachers are just sometimes like 'I can't do anything new right now.' The other thing it made me think of is: different approaches matter and sometimes letting something grow organically is really important. Some people love to watch others get the mistakes out of the way before adopting.
Kim: Sometimes when we are so passionate about the change we want to see, it is a good reminder that we can feel 'innovation overload' especially when working with the change that isn't an innovation that you are super passionate about. It is reasonable for them to feel not excited about all change.
Do you feel like you have had specific experiences with any of the stages here?
Tim:  Nearbod was brought up, and the school went right ahead and bought it, they just said ok.  What we watched is everyone was using it and then it was like 'oh it is not as great as we thought it was.' I have been looking at the data, which is really rich.  Now I have four teachers out of 60 who use it. So that lets us rethink the way we use money.
Diana: We had an intentional purchase of a lot of technology, and I remember we were all so excited about apps. We really had this busy time of just trying stuff on the iPads and then after six months it started to slow down and people were like "this is too much." We started then thinking about purpose, and thinking about how to use the devices for learning. We needed to narrow in on what we actually wanted to use.
Tricia: If you change the context, I have to think about the many many roles each teacher plays-they run services and activites. So sometimes I will workshop a tool from a service or an activity focus so people can think about innovation from multiple perspectives. The enthusiasm eventually will always drop, when the reality sets in that you have to do the work, you can still remind people that the work is useful across different purposes.
How do you manage all of these different stages? 
Maggie: Some years ago there was a huge amount of resources bought for the maker movement. Initially, people were skeptical, and it seemed like this was yet another bandwagon.  So we made a deliberate decision to have many small maker spaces rather than just one. We wanted it to be accessible to the students. We invested in Maker Saturdays where teachers could try it out then to see what they were interested. As we then moved forward, we asked for one assessment for one inquiry unit a year to have some link to a maker component, or that students could choose to have a maker component. That helped to make it so much more practical both for the students and for the teacher.
Marcello: Some teachers have a real hunger for innovation. Other teachers can really see with examples that innovation is worth it. Different teachers need different kinds of help.
Kim: Great idea, and yes we need to personalize how to approach the innovation based on the strengths of the specific teacher. 
Are you looking for a new way to learn online?
Instead of "too much"
this is totally tailored.
This isn't about dominating your weekend.
It's about finding inspiration and bringing it to your classroom. Tomorrow.
We have what you are looking for!
MastermindEd
Registration is open now!
 JOIN OUR MAILING LIST
Sign up for our #coachbetter mailing list to receive a newsletter every other week all about coaching in a school context. Each FREE newsletter features one of our relevant coaching videos, a practical coaching tip you can use right away, plus a great resource created or selected by the Eduro Team to help you #coachbetter!
CLICK HERE
#COACHBETTER ON FACEBOOK
Connect with other coaches, just like you, in our free #coachbetter Facebook group:
CLICK HERE
EVEN MORE COACHING RESOURCES
See all of our Eduro Learning coaching resources!
CLICK HERE
If there's something you're interested in, and we don't have it, let us know!
PRIVATE MENTORING
Or if you want to see what the private mentorship experience is like, check out our Private Coaching sessions – and get your first coaching session for free – here:
CLICK HERE
ABOUT #COACHBETTER
We're passionate about the impact instructional coaching can have on school culture, student learning and teacher professional growth. This podcast allows us to share inspiring ideas about coaching through conversations with innovative educators from around the world. Let us help you #coachbetter! We would love to hear your thoughts, ideas and questions so please drop us a comment below!
Kim Cofino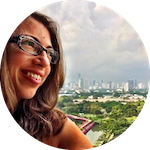 @mscofino 
Clint Hamada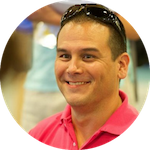 @chamada
Join the SlowChat #coachbetter
Connect with our current participants and graduates while discussing the content of any of our episode on our #coachbetter Twitter slow chat.
Now you can subscribe to #coachbetter via your favorite Podcast Player!
We love sharing great content. Choose the best mailing list for you!
Coaches, Teachers OR Parents (or all three!) and get a FREE Digital Download!
Join our COACHES mailing list and receive your FREE digital download
"Top 5 Strategies
for Your
Coaching Toolkit"
Join our TEACHERS mailing list and receive your FREE digital download
"5 Creative Ways to have Students Reflect on their Learning"
Join our ADMIN mailing list and receive your FREE digital download
"5 Key Things to Ask when Hiring an Instructional Coach."