In this episode of #coachbetter spotlight, Kim chats with Jackie Frens as she shares the ways that her teachers are telling the story of technology integration, to bring the data they collect to life.
Bonus: Watch the spotlight version of this episode on YouTube!
Jackie Frens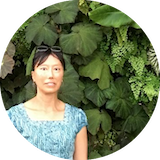 Full Show Notes
Welcome back to another episode of #coachbetter spotlight. Today I'm chatting with Jackie Frens, K-8 tech integration specialist in two private schools in Michigan. Jackie has a wide range of experience in both private and public schools in the US, as well as international schools. In this spotlight episode we focus on how we, as coaches can track and use data to inform our coaching practice. Jackie works with a wide variety of teachers and she shares the ways that her teachers are telling the story of technology integration, to bring the data they collect to life.
Here are some helpful snippets of the broader conversation:
How do you build rapport in your community when you are so busy working between two schools?
It is a very unique situation to be in. What is really interesting for me, is that when I am at one of the two schools I am 100% there. I might be checking both emails, but I focus on where I am when I am at one school. You need to get to know the curriculum, you need to do after school activities, those kinds of things help. Each of the schools allowed me to have time with the students, and that helps you build relationships with teachers.
How do you work with a teacher when it comes to planning?
One school that I work with has a different model than the other.  In both schools, there are some teachers who are very excited about tech integration and you are feeling synergy, but there are situations where the classroom teachers can and have said 'I don't care what you do with tech integration,' and as a former classroom teacher I get that. Sometimes you have too much going on, and you have to be understanding.  And sometimes if you are kind and you wait a teacher who isn't interested in tech integration, they will come around eventually.
In my other school, the principal is very supportive and has told the staff that we need to work together. What I do see in that environment, is that the projects that we do together are the ones where the students are really prepared and thinking about the content, and our time together is very focused.
It sounds like you have a mix between coaching and classes, and you started as a coach and then you moved to teach classes. How do you build a culture of coaching or enthusiasm for collaborative work?
Part of it is that I am genuinely excited about some of the curriculum changes. I stay on top of the changes in the curriculum, and when I know a teacher is in the first year with new material, I will go and work with that teacher and roll up my sleeves so that I can support them, and they see my work as support and help and not as an add-on.
 JOIN OUR MAILING LIST
Sign up for our #coachbetter mailing list to receive a newsletter every other week all about coaching in a school context. Each FREE newsletter features one of our relevant coaching videos, a practical coaching tip you can use right away, plus a great resource created or selected by the Eduro Team to help you #coachbetter!
CLICK HERE
#COACHBETTER ON FACEBOOK
Connect with other coaches, just like you, in our free #coachbetter Facebook group:
CLICK HERE
EVEN MORE COACHING RESOURCES
See all of our Eduro Learning coaching resources!
CLICK HERE
If there's something you're interested in, and we don't have it, let us know!
PRIVATE MENTORING
Or if you want to see what the private mentorship experience is like, check out our Private Coaching sessions – and get your first coaching session for free – here:
CLICK HERE
ABOUT #COACHBETTER
We're passionate about the impact instructional coaching can have on school culture, student learning and teacher professional growth. This podcast allows us to share inspiring ideas about coaching through conversations with innovative educators from around the world. Let us help you #coachbetter! We would love to hear your thoughts, ideas and questions so please drop us a comment below!
Join the SlowChat #coachbetter
Connect with our current participants and graduates while discussing the content of any of our episode on our #coachbetter Twitter slow chat.
Now you can subscribe to #coachbetter via your favorite Podcast Player!
We love sharing great content. Choose the best mailing list for you!
Coaches, Teachers OR Parents (or all three!) and get a FREE Digital Download!
Join our COACHES mailing list and receive your FREE digital download
"Top 5 Strategies
for Your
Coaching Toolkit"
Join our TEACHERS mailing list and receive your FREE digital download
"5 Creative Ways to have Students Reflect on their Learning"
Join our ADMIN mailing list and receive your FREE digital download
"5 Key Things to Ask when Hiring an Instructional Coach."