Are you a new coach this year?
One of the most important things you can do to be successful in your role as an instructional coach is to find clarity!
If you're curious about why clarity is so important, make sure to check out the previous QuickTips episode: The Importance of Clarity in Your Coaching Role (and Program) . Ultimately, it's essential that we have clarity around the role so we can determine: what the work is, who is doing the work, when to implement the work, and to measure the work. If we can define it, we can implement it and we can measure it.
Without clarity, we can get stuck…
spending our time on non-coaching activities,
having to "sell" coaching to reluctant colleagues, and
not actually knowing what aspects of our work is actually making an impact.
That's why Finding Clarity is the first phase of the Thrive Model for instructional coaching success. If you're just starting out in your coaching role, or you're ready to be more intentional and strategic in your coaching practice, finding clarity is the first step to making coaching a success!
To build a thriving coaching culture you need clarity in many facets of your work. If you're curious to learn more about the Thrive Model, find all of our resources, including our coaching program evaluation, an introductory webinar and our Thrive Model overview at: edurolearning.com/thrive!
Three ways to get started…
1: Finding clarity within yourself
In cases where the coaching role is not clearly defined, coaches should start by looking inward and consider what is coaching to them. This may be based on experience and training in coaching, especially if the school or organization does not have their own clear definition of coaching. A few questions a coach could start with are…
Who do I spend my time with?
How do I spend my time? (Consulting, Collaborating, Coaching)
What's the intended outcome of coaching and what is the reality?
In some cases, coaches have shared that they were asked to take the lead on defining their role. Before moving forward, they needed to center themselves in coaching and consider what they needed from themselves to be an effective coach in their particular school setting.
---
EXPLORE THE THRIVE MODEL
Are you working on building a coaching culture in your school setting?
To make coaching both sustainable and successful, you need clarity, consistency, and community.
Unfortunately, most schools are missing at least one! Is yours?
Use the Thrive Model to find out!
Developed after working with hundreds of coaches and leaders in international schools around the world, the Thrive Model incorporates both the macro view of a coaching program, and the micro view of a coaches practice, to bring together the three essential elements to make coaching both sustainable and successful.
Explore all of our resources about the Thrive Model at edurolearning.com/thrive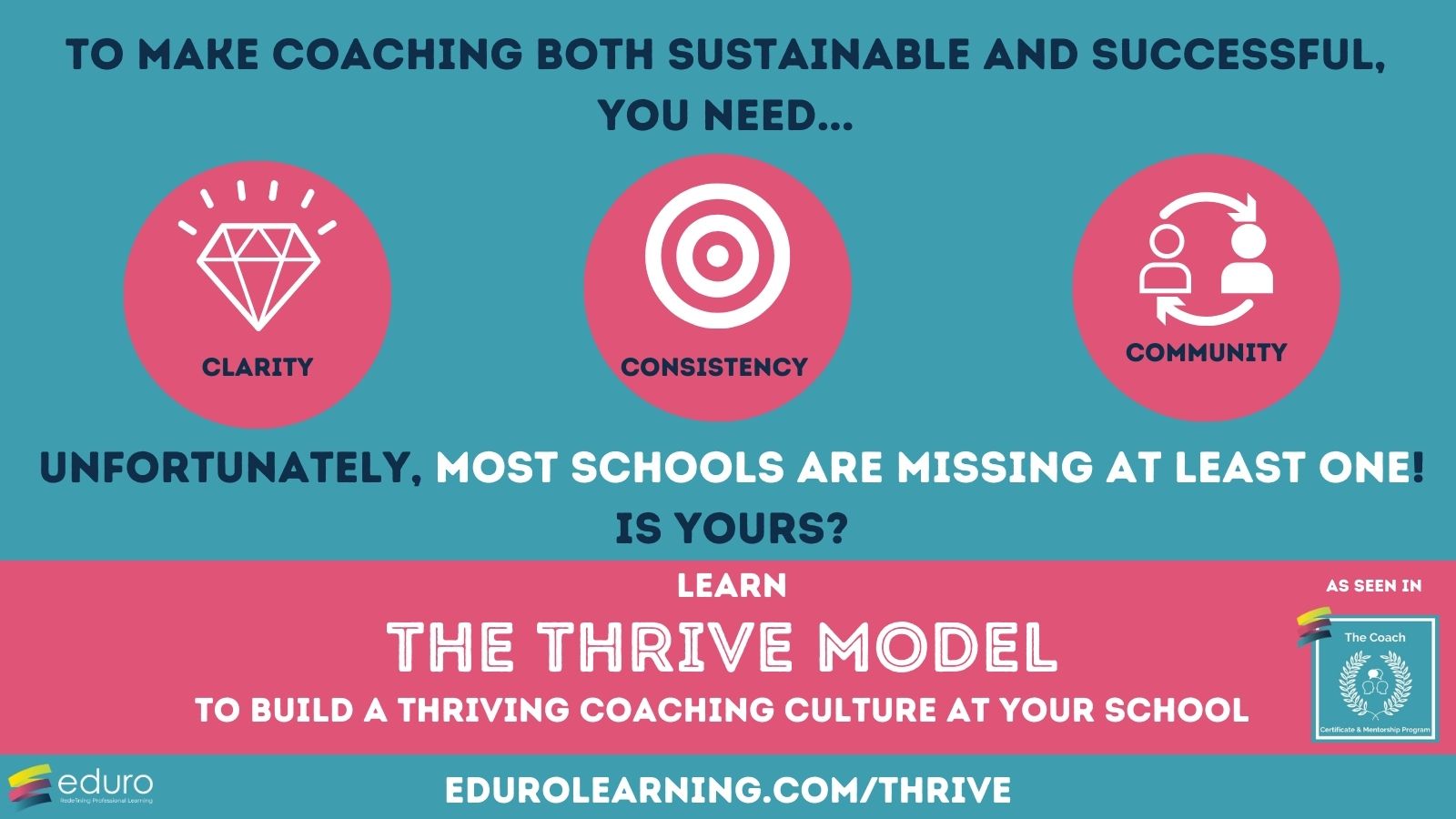 ---
2: Finding clarity with your colleagues
Checking in with the people you are working most closely with as a coach is essential in gauging their understanding of your role and how they see you in their work. The previous experience educators have had with coaching, both positive and negative, has a huge impact on their perspective of the work you do. Some questions you might ask include…
What kind of work should I be doing (as a coach)?
Who should work with me (as a coach)?
What is the purpose of coaching?
As a coach, I have found great value in conversations with my colleagues to uncover their thinking around coaching so I could see where I might need to 'close the gap' between our perspectives on coaching so our work together would be more meaningful and effective.
3: Finding clarity with your Principal or Line Manager
We've found that administrators have a variety of experiences and perspectives about instructional coaching. And if there is a lack of clarity about the role, they may need some guidance or prompting from you to open up a dialogue. A few questions to get those conversations going could include…
What do you see as my number 1 priority as a coach in our school or organization?
What do you want the outcome of my work to be?
How do you see me structuring my time to effectively meet the needs of teachers and students?
These are important discussions to have on a regular basis with administrators and school leaders. Even once coaching is clearly defined, communicated, and implemented, there should still be sharing, reflection, and adjustments made as school goals and teacher needs may shift.
Clarity around coaching is vital to its success and comparing how you, your colleagues, and your principals and line managers view the role of coaching in your school or organization will help you evaluate what work needs to be done to make sure there is a shared understanding of what coaching is and its benefits and how it works in your unique school community. Alignment is key and if there's a big difference between the responses to these questions, you might be uncovering a lack of clarity. That is definitely something we can help you with inside The Coach. We start with Finding Clarity as Phase 1 of the program because this is so essential to your success, and the success of coaching in your school community.
One thing to consider, especially if you're in an international school context, is that the people you're working with can change over time. Once you have established a level of clarity in your organization, you may need to have ongoing conversations with new school leaders or colleagues as they come to the school… And if you move to a new school, you may have to start from the very beginning again!
Either way, any time you are experiencing challenges in your coaching role, coming back to clarity around the vision, purpose and definition of coaching can help you uncover the source of those challenges.
Watch the Video
Ready to find clarity in your coaching role this year?
If you're ready to dig deeper into being more intentional in your coaching practice – or if you're new to instructional coaching and you're curious about getting started, join us for one of our courses for coaches!
We have programs to support you in every stage in your journey. From new coaches moving from the classroom to a coaching role; to current coaches ready to be more intentional and strategic in their practice, to experienced coaches, ready to lead. Find them all at coachbetter.tv/learn
All of our courses follow the Thrive Model for Instructional coaching success that I mentioned at the beginning of this video – each at different depths based on your years of experience coaching.
Get started by trying one of our FREE workshops where you'll be able to dig deeper into the concepts we talked about today, and get a peek at our courses for coaches.
New Coaches:
If you're just getting started as a coach, and you want to learn how to make these mindset and skillset shifts, watch our New to Coaching Workshop, which will also tell you all about our brand new course, Getting Started as a Coach.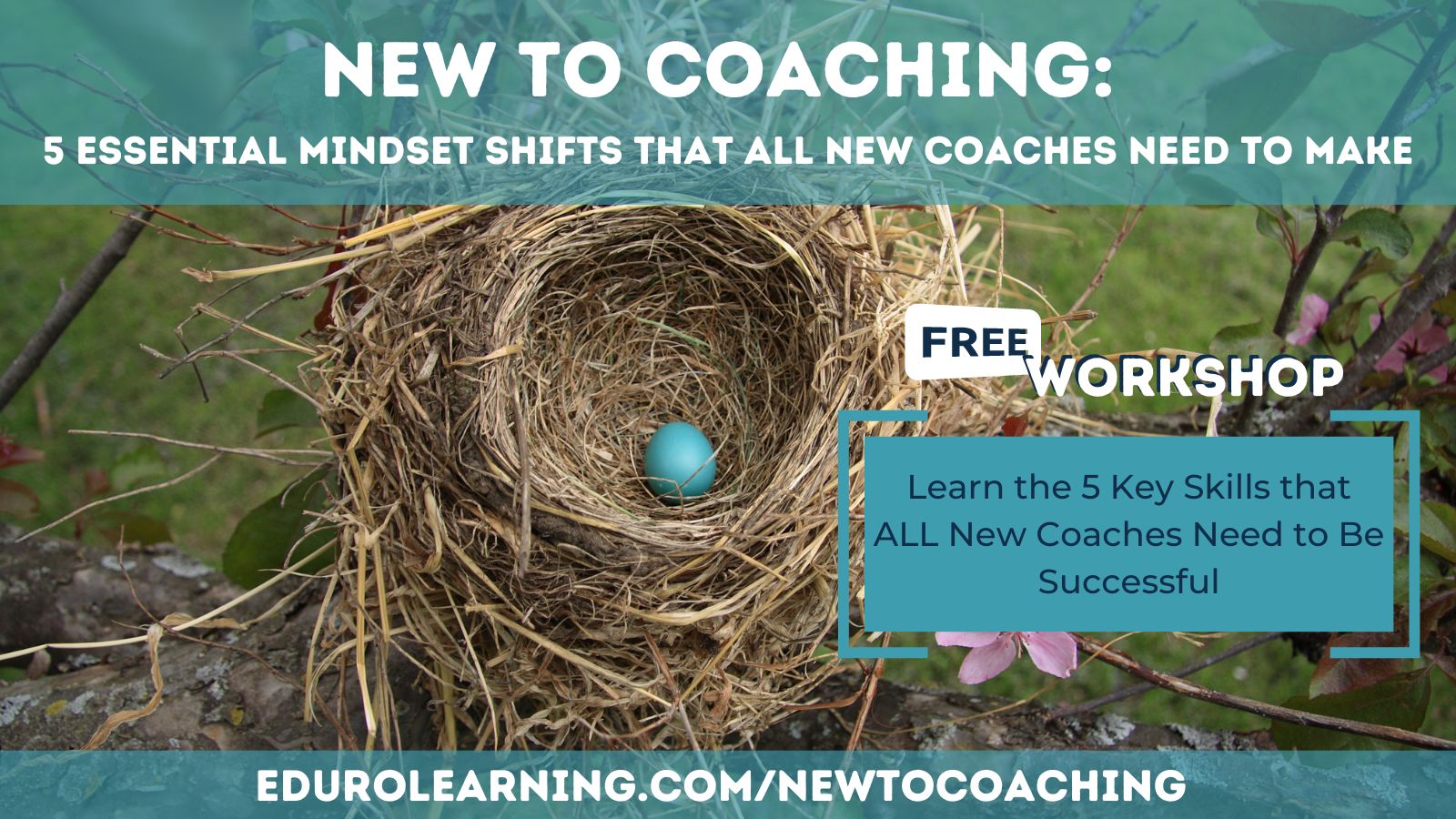 Experienced Coaches:
If you're already a coach & you want to think about being more intentional & strategic in your practice, watch our workshop on the Thrive Model for Coaching Success which will help you evaluate your program to see where you may have room to grow – and help you decide if our year-long mentorship and certification program, The Coach, is right for you, right now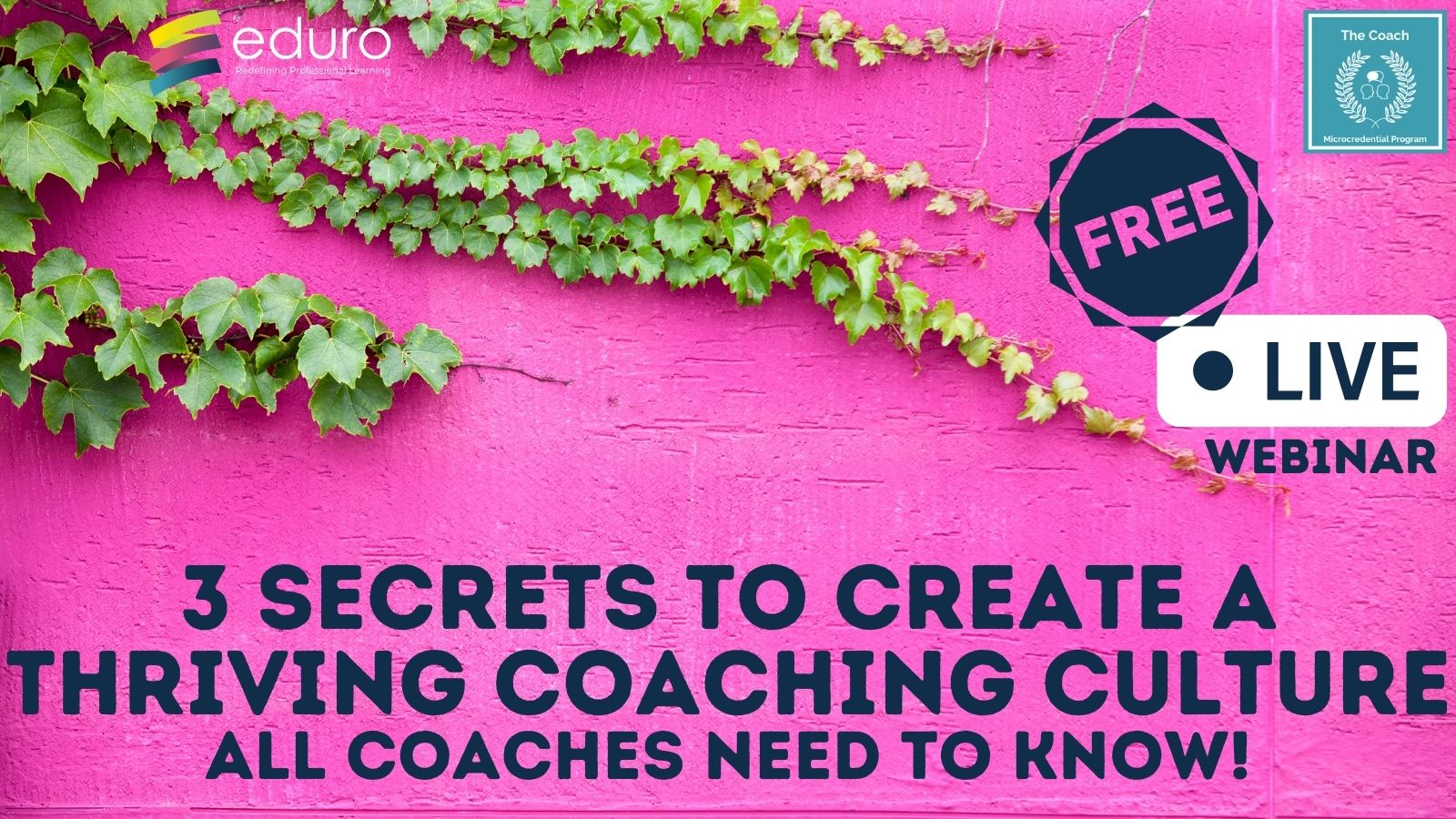 Just like all our learning experiences, the content in both of these courses is self paced so you get access to everything immediately – but you get so much more: when you join the course, you get access to our #coachbetter global community with optional group coaching calls at various time zones to meet & connect with other coaches PLUS private office hours with me to get all your questions answered & work through anything coaching related in your unique school context.
Wherever you are in your coaching journey, we can support you!
For All Coaches
Connect with us!