The end of the academic year is a perfect time to reflection and set intentions for the next school year.
But, we can do so much more with those intentions!
Now is the perfect time to be strategic and think about how we can leverage our influential and informal leadership as a coach to continue to build a coaching culture.
To do that, you need to:
move one step beyond reflection – into planning
recognize your leadership
shift your perspective from the micro view to the macro view
Making the Shift to Macro View
In the Coach Certificate & Mentorship Program, we move through 3 phases: Clarity, Consistency, Community. By the end of the program, coaches are thinking about how their work as an individual can impact the whole organization. This episode will help you think about how to make that shift.
We often talk about the informal leadership aspects of a coaching role, and one key element of that is that coaches are so interconnected within the entire school community. As a coach, you are working with so many stakeholders and have insight into so many different conversations that you have the potential to be a leader in growing a coaching culture in your school. But sometimes it takes a while to recognize the part you can play in creating that community.
This is exactly what we talk about in The Coach Certificate and Mentorship Program. As we're wrapping up our 6th global cohort, we're having great conversations with our participants in Phase 3: Grow Community and they're recognizing how intentional and proactive coaches can be in their work to have a wider impact on the whole school community.
When they started the program, they were focused on working with individuals and teams, and over the course of the year, there's been a shift in their mindset and they're seeing the big picture of how their role fits into the school community, and recognizing the potential they have to shape a coaching culture (or a culture of learning).
Looking Back to Move Forward
As we approach the end of the school year, now is a great time to think about how you're going to bring that intentionality to your work right now, so you can be prepared and ready at the beginning of next school year.
We all know how fast time flies at the end of a very busy school year, which sometimes leaves us feeling ready to just finish up the year and go on break, or feel like we need to waiting for other plans to be made before we can make our own, but there are many ways that you can be pro-active and intentional in your planning for the next academic year. This is part of the informal leadership aspect of a coach's role.
As you're thinking about wrapping up the school year, and taking a well-deserved break over the summer, here's how you can set yourself up for success in the next academic year.
---
What's YOUR level of coaching mastery?
All coaches go through various stages of coaching mastery. Once you identify where you're at, you can begin to build the skills needed to move to the next stage.
This quiz is based on real-life case studies compiled from years of working with coaches inside The Coach Certificate & Mentorship Program!
When you receive your results, you'll also get your matching case study from the STRIVE Case Studies to see where you fit in the stages of coaching mastery.
Ready to tackle your challenges and move on to the next level in YOUR coaching practice?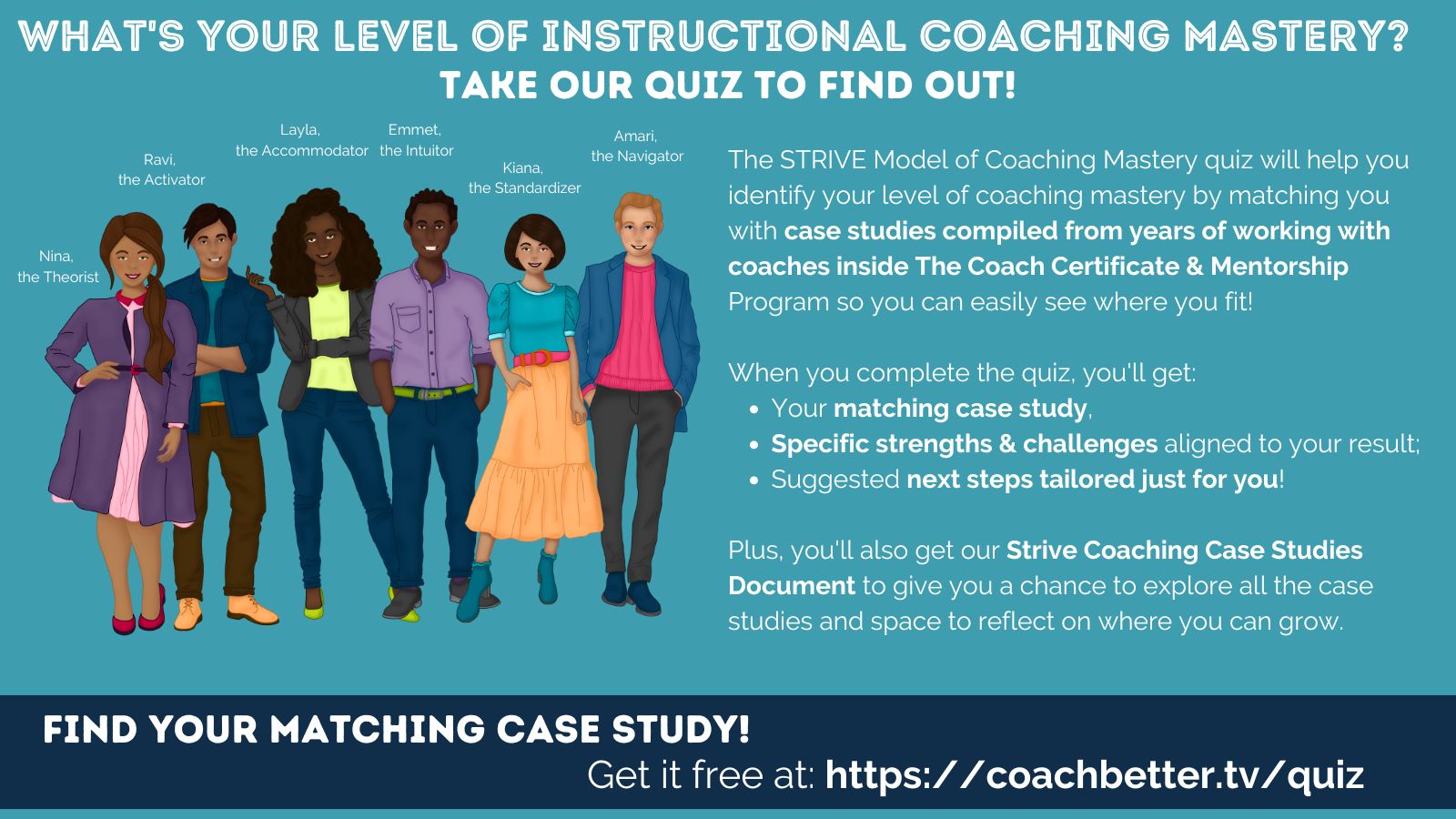 The STRIVE Model of Coaching Mastery quiz will help you identify your level of coaching mastery by matching you with case studies compiled from years of working with coaches inside The Coach Certificate & Mentorship Program so you can easily see where you fit!
When you complete the quiz, you'll get:
Your matching case study,
Specific strengths & challenges aligned to your result;
Suggested next steps for each stage;
Plus the Case Study Document includes:
Case studies leveled by coaching mastery;
A framework to identify essential stages of professional growth & key areas to focus on in your professional learning;
Alignment with the THRIVE Model for a Successful Coaching Culture;
Space for you to reflect & prioritize so you can take action immediately!
You'll go straight to the Quiz, and get the Case Study Document via email.
---
5 Questions You Can Ask Yourself
1: What information or data do you have to measure or reflect on the work you've been doing? How will you know you're making an impact? How are you gathering feedback?
2: How will you use the data to inform your next steps? What are those next steps? How can you use the data to understand what else you need to collect?
3: Who do you need to involve in making those plans? Who do you need to share it with?
4: Once you make a plan, what are your checkpoints to reflect and adjust as you move along? Those checkpoints will help you refine your work, and re-adjust your course over time. Checkpoints also offer opportunities to collect data and measure your impact
5: Within these plans, where is there opportunity to build in time & space to ensure you're not overextending yourself, to make sure that you have set yourself up for success?
To give you an idea of the kinds of plans we're talking about here are two examples from The Coach participants that inspired this episode (shared with permission).
Jessica's 5 Year Strategic Plan
Tracey's Year of Professional Learning
Hopefully these 5 prompts can help you think about how you might want to wrap up the academic year, setting yourself up for success for next school year.
Do you have opportunities in your role to reflect on the data you've collected over the year to create intentional plans in moving forward? Are you curious about the ways you can be more intentional in your coaching practice? Are you ready to be more pro-active in advocating for your role as a coach? Let us know in the comments below!
Watch the Video
Ready to be more intentional in your coaching practice?
If you're ready to dig deeper into being more intentional in your coaching practice – or if you're new to instructional coaching and you're curious about getting started, join us for one of our courses for coaches!
One of the things we're most proud of here at Eduro is that there's no one-size-fits-all learning – you always have choice and voice in how you learn with us. Today's video highlights one of the key themes that you'll find in three of our programs, and if you're curious to take your learning deeper, we have three great options for you.
New Coaches:
If you're just getting started as a coach, and you want to learn how to make these mindset and skillset shifts, watch our New to Coaching Workshop, which will also tell you all about our brand new course, Getting Started as a Coach.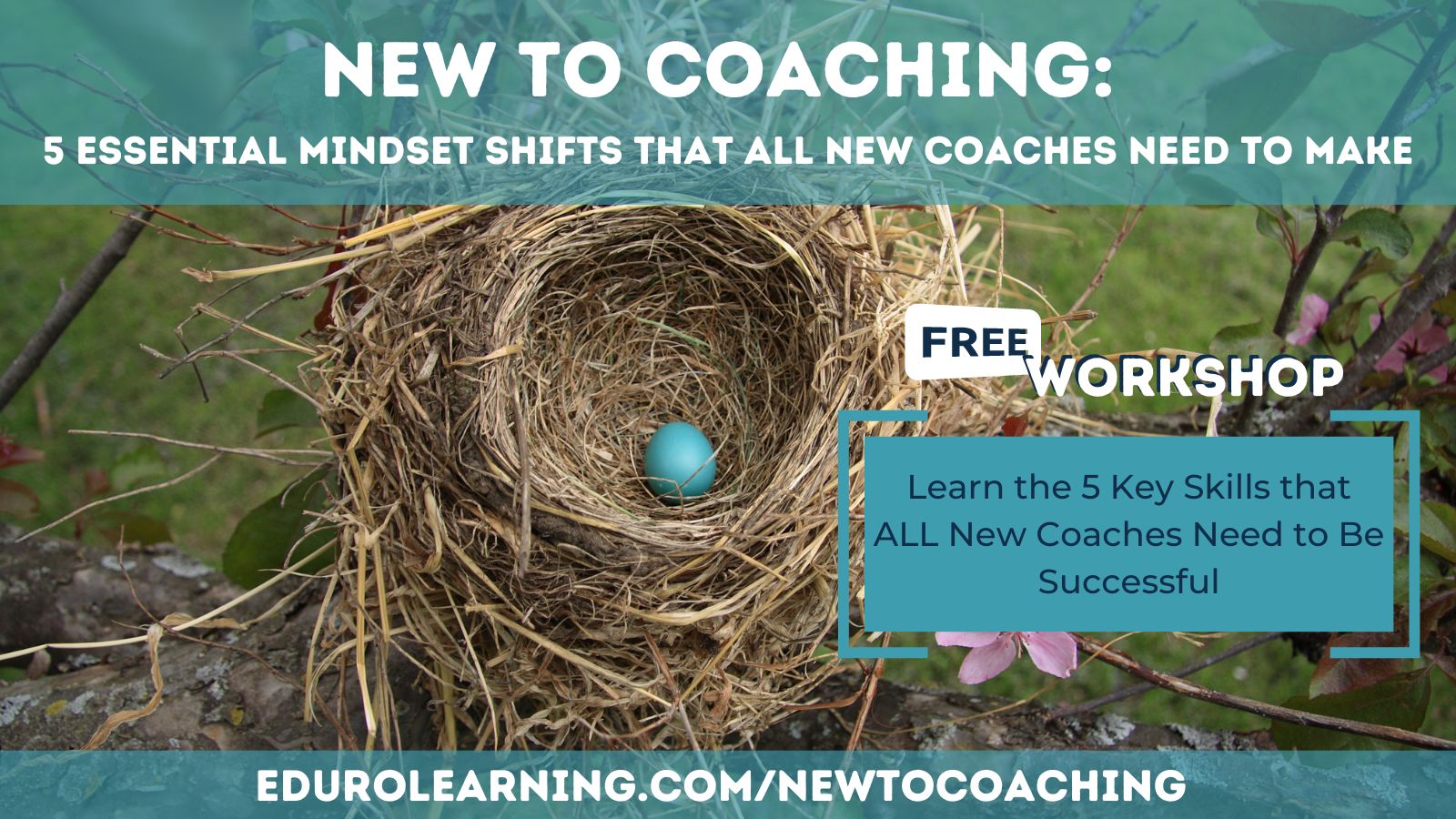 Experienced Coaches:
If you're already a coach & you want to think about being more intentional & strategic in your practice, watch our workshop on the Thrive Model for Coaching Success which will help you evaluate your program to see where you may have room to grow – and help you decide if our year-long mentorship and certification program, The Coach, is right for you, right now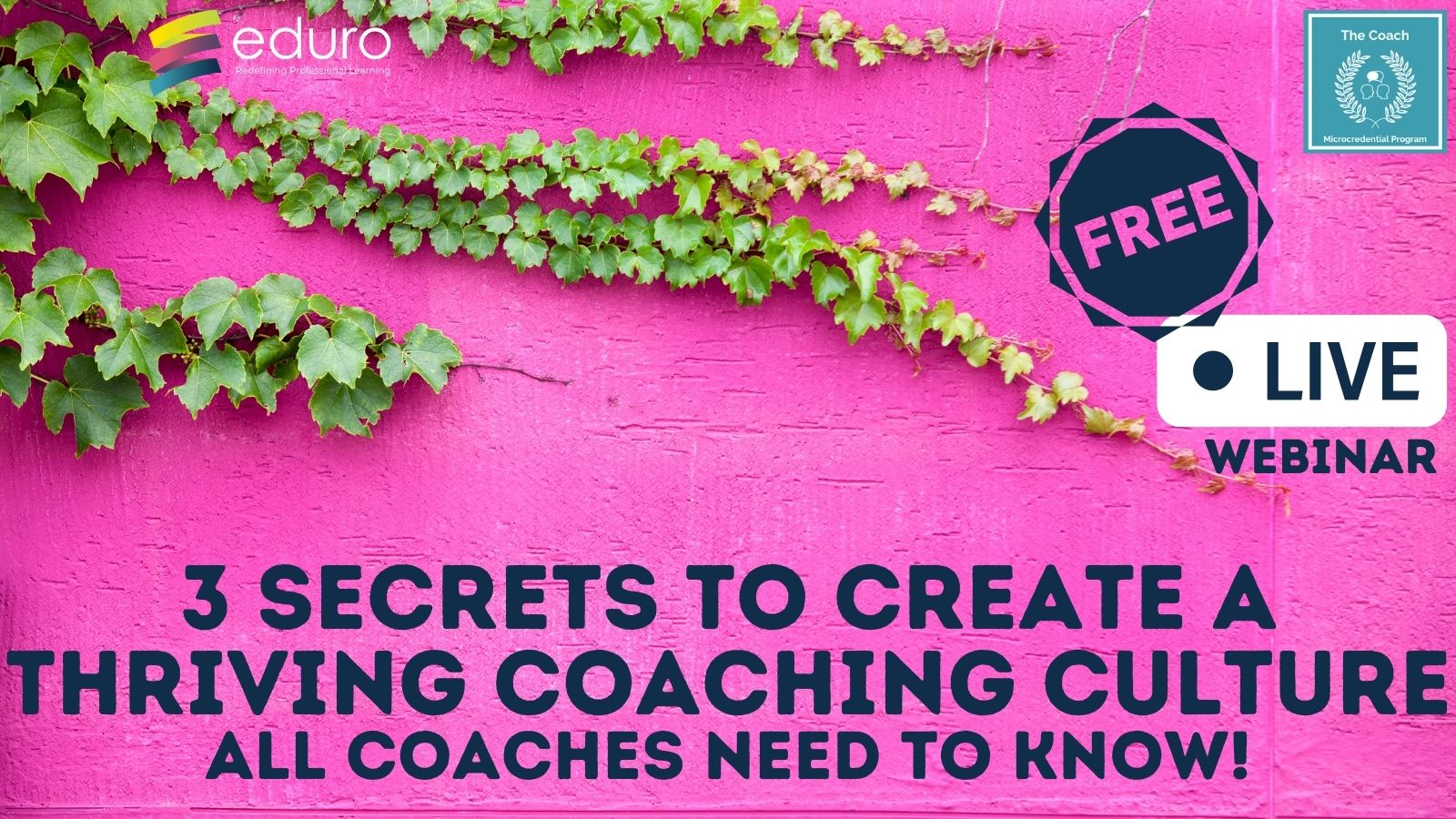 Just like all our learning experiences, the content in both of these courses is self paced so you get access to everything immediately – but you get so much more: when you join the course, you get access to our #coachbetter global community with optional group coaching calls at various time zones to meet & connect with other coaches PLUS private office hours with me to get all your questions answered & work through anything coaching related in your unique school context.
Wherever you are in your coaching journey, we can support you!
For All Coaches
Connect with us!