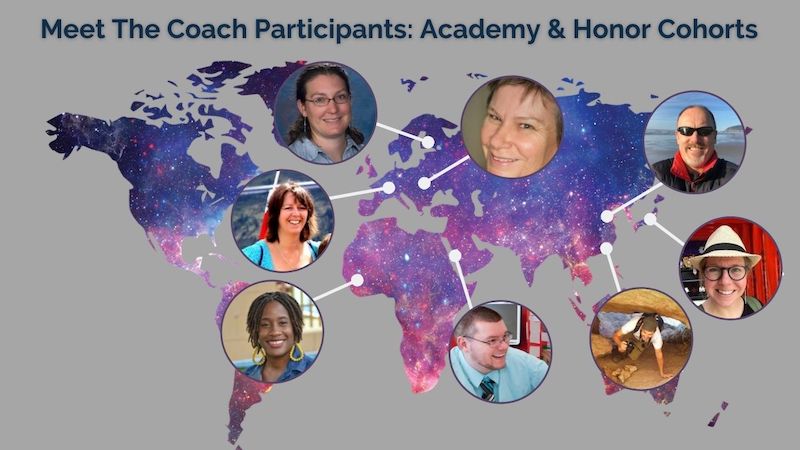 When you join The Coach Microcredential, you join a cohort of like-minded colleagues who are working on improving their instructional coaching practice just like you. In each cohort, our participants are all located around the world, so you get to build your Personal Learning Network, while you learn about coaching practices in schools from all over the globe. Because those conversations happen in our private learning management system and messaging channels, we want to give you the opportunity to meet the coaches who are learning with us this academic year. 
We're excited to introduce our Academy and Honor cohorts. Our Academy participants are working with Diana Beabout as their mentor, and they meet and connect regularly to share stories, experiences and reflect on their learning. Our Honor participants work at their own pace while being connected with our Eduro Learning community of engaged, professional educators.
David Sheppard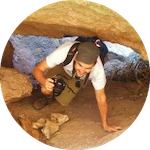 Hello, my name is David Sheppard, but usually I go by Shep. I'm originally from Connecticut, USA and am currently living and working in Shenzhen, China as a Learning Innovation Coach. You can find me on Twitter @Mr_Shep63.
Timing, as they say, is everything and for me now was the perfect time to join The Coach Microcredential.  As my school transitions, I'm fortunate to be able to have a stake in redefining what exactly being a coach will mean in the future at our school. Of course, in order to do that, I have to figure out what being a coach means for myself first. I am in my second year as a coach – previously I had spent 11 years as a grade 4 classroom teacher. Much like teaching in the classroom, coaching has had its share of ups and downs, but is ultimately very rewarding.  I know coaching will never be an "easy" job, but I'm looking forward to learning and growing so that some of the challenges of coaching aren't as overwhelming. Already it's been a great relief to learn that many people feel the same way that I do!
Having worked with Diana in the past, I know that she is a rockstar and I'll learn a lot from her over the next year. I'm extremely grateful for the flexibility of the program, especially in this unique time of online distance learning. The flexibility and awesome instructors make this a "just right" fit.
Jo Burn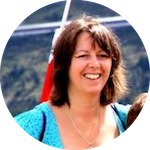 My Name is Jo Burn and I am currently working as German Teacher and Team leader in the Primary School of the International School of Zug and Luzern, where I have worked for just about 7 years. I live in a lovely village in the mountains about 15 minutes drive away from school just overlooking a clear Swiss lake. You can find me on Twitter as @joburn4. Where I am originally from is always a question I find hard to answer, I definitely am British, however I spend my school years in Germany. Now I am in Switzerland I see myself as being from the place where my family is.
The last year I have been reflecting on my practice and looking at how coaching can help me further develop leadership skills. In a conversation with our director of learning I mentioned this and she suggested the Eduro course. At this point we were potential heading into a lockdown and I thought it was a good a time to commit as any! I am most looking forward to challenging my thinking with a group of professionals and whilst being supported by a mentor. I hope to see my daily practices, both in the classroom and as a team leader, develop as I learn. I'm looking forward to seeing where I end up by the end of the year.
Andre de Koker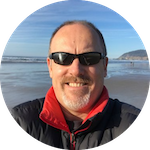 Hi, I am Andre De Koker. You can currently find me in Shanghai, China where I am teaching Middle School Humanities and Maker Design to grade 7 students at Concordia International School Shanghai. I am originally from South Africa. Next year I will be transitioning into a newly created role: MS Maker Design and Integration Coach. This is the primary reason for joining this course. Although I am super excited about exploring the possibilities this new role will afford within our school community I realized very quickly that I needed to develop my understanding of the coaching role and how one can work with teachers more effectively. My goals, therefore, are to grow in the area of coaching, but also to do it within the cohort community by sharing and listening to ideas and different perspectives based on experiences in different school environments. Twitter: @dekokera
Ryan Brown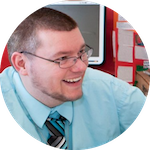 I'm @brownteaches, Ryan Brown, from Michigan, USA. I just started working at the American International School of Jeddah as a Middle School Technology Integrationist. I decided to join the micro-credential because looking at my role in my new school, I see this opportunity helping me push past just the helpdesk/consultant aspect into deeper conversations and stronger relationships with teachers in becoming a coach.
Carrie Turunen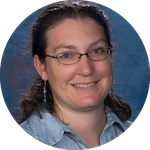 Hi from Finland!
My name is Carrie and I am currently the HoD of Science and CAS Coodinator at the International School of Helsinki. Originally, I am from Niagara Falls, Ontario. I got into this course because I have always believed that for a school to have good learning, teachers must always be reflecting and striving to improve their practice. So, to help my team I enrolled in this course and am also working on a Certificate in School Management and Leadership from Harvard. During the course of this programme, I would really like to learn how to be a better coach, understand how to lead people to better teaching and foster stronger relationships with my team. I also want to be able to improve my skills as an IB Workshop Leader through a strong coaching approach.
Serdia Holcombe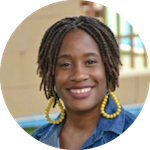 Originally from: Atlanta, Georgia
Currently living & working: American International School of Monrovia, Liberia
Job Title: Blended Learning Coordinator
Twitter Handle: @msholcombe
I decided to join the Coach Micro-credential so I would gain the knowledge and skills necessary to successfully transition from teaching to a coaching position in instructional technology.
I have taught science and math for over 10 years for grades 5-12 and  K-5 Technology  the past 3 years.  I recently took on the role of  blended learning coordinator in addition to my  teaching duties. This position was initially created to  provide support to students who are taking online courses from other schools.  This year, I added a instructional coaching element to the position. I am looking forward to learning how to expand and legitimize the role for the upcoming school year.
I learned about Kim and Eduro learning from a colleague who participated  in COETAIL and  spoke very highly of the program. This program  is more comprehensive than other coaching cohorts and caters to  educators that work in  international schools as we can face unique challenges.
During the program I plan to learn more about the different coaching methods and strategies that can work with my colleagues and  teachers at local schools as well.
Fiona Moss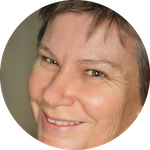 Originally from: British Columbia, CANADA
Working at: American International School of Bucharest, ROMANIA
Role: Secondary Vice Principal
Twitter: @Fiona12Moss
I am Fiona and am just completing my third year in Bucharest – and what a year it has been! I taught in Vancouver for 13 years mainly as a physical education teacher, prior to moving overseas. This is my 20th year in the International School community having spent time in Kuwait, Sri Lanka, China, Uzbekistan and Angola prior to Romania.
I have been fortunate to have a variety of leadership opportunities throughout my career including learning leader, grade leader, MYP coordinator, athletic director, and am now very much enjoying the challenges as a pastorally focused VP. Beginning in Angola, I became aware of COETAIL and  saw the positive impact those who completed the course had on our community. I also joined Twitter at that time and began to follow EDURO and their professional learning focused journey. Prior to the pandemic, our school was thinking about up skilling our coaching skills within our community, and I felt that this was an area that I needed to further develop my understandings, thinking and skills. I am looking forward to dipping into the course and connecting with our cohort!
Emily Graves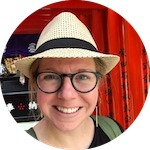 Hi, my name is Emily Graves and I am originally from Kansas City, Missouri where I taught grades 3-5 for six years while completing my eMINTS certification.  This 2-year intensive training revolves around progressive pedagogy + technology integration. Immediately, I had found my calling and chose to complete my master's degree in educational technology in schools.  I then moved to NYC where I was a technology integration coach for 2 years at an independent school.  Transitioning away for the classroom was challenging at first, but I soon came to find how similar working with adults and children really is and loved the fulfillment of supporting my colleagues while designing a new 1:1 program.
My partner, Ryan took a job overseas in Doha, Qatar so a year later I joined him and began my international teaching career at the American School of Doha for four years in grades 2 and 5. In 2018, we moved to Tokyo, Japan when I accepted a teaching position at Yokohama International School. I am currently a grade 5 PYP homeroom teacher here in Japan.  You can find me on Twitter @MsGraves214.
While in Doha, I completed my Cognitive Coaching Seminar training and began to long for a formal coaching role again. Having continuous conversations with my PLN and missing that "job-alike" coaching atmosphere I began looking for opportunities overseas. This led me to join The Coach cohort and my goal during this next year is better by coaching skills within my current position while planning for my next chapter.
Having been in a variety of schools (public, independent, and international) I have found a wide range of philosophies regarding the role of coaches. I am very keen to engage in dialogue with everyone here regarding the mindsets surrounding coaching while also being an ambassador for this important role – no matter the organizational beliefs.
We love sharing great content!
Get authentic, relevant, practical content delivered right to your inbox!