We want to give you a peek inside our Coach Certificate & Mentorship Program. Coaches taking part in this academic-year-long journey have graciously given us permission to post some of their learning and reflections from the private coursework they are undertaking during this program. Where possible, we have shared the course and the action task to give context for the guest post.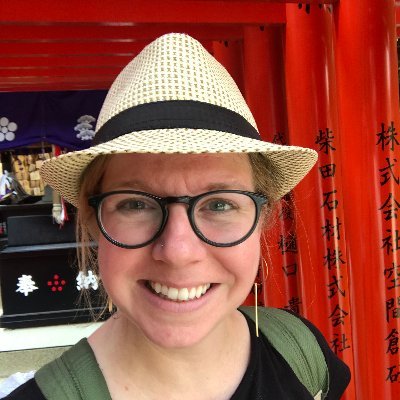 The Coach Final Project
The Final Project is a chance for you to reflect on everything you've learned and/or discovered throughout this Certificate Program. You will create an 8-10 min video sharing on the goal that you set, documenting the process of working towards your goal, reflecting on your achievement and sharing the process/outcome with our learning community. The most important part of your personal project is that it's relevant to you, and you can demonstrate, through documentation and video, the impact your work has had on your school.
Watch Emily's Final Project
Read Emily's Learning Journey Reflection
What's your role in your school? What does it look like? What does it mean to you?
My current role is a Grade 5 PYP Homeroom teacher on a teacher team of three. We don't have coaches within our division nor do we have any middle leadership positions, so it looks like we wear many hats. Most importantly it looks like I am constantly making decisions to put students first. I desire to improve in my teaching craft by being coached and I have a goal to return to coaching in the future. I used to feel more confident as a coach when I can refer to my own classroom experiences and this course has helped me to learn and practice transferable coaching skills no matter the situation. Promoting coaching practices is part of who I am as a teacher and professional.
How has this program supported you in your learning?
The program supported me in both learning and in practice. Related content and concepts were introduced through videos, articles, and short texts. The additional resources provided in each unit allowed me to dig deeper when I wanted to learn more about a specific topic. I made sure to bookmark all of the resources to be able to come back to them in future situations. Actions and forum posts were linked to the practical application of reflection upon learned concepts. Having multiple options to interact with the content of each course really helped me to select the best application for my teaching role. Towards the end of the course, I could really feel the support for cohort members as we were all encouraging each other to complete personal projects.
What's the biggest value of the program for you so far?
I think the biggest value is being a part of the Eduro family. With the different course options provided it feels like you are joining a group of dedicated professionals and as busy as Kim is, she still makes time to have a personal connection with everyone. That makes a huge difference. Everyone at Eduro, including your cohort members are invested in your success.
What made you look for this program? What made you look outside the normal resources to level up your coaching skills? Why/How did you choose The Coach?
With the pandemic, I was looking for online learning that offered connections with other coaches and was in my school-provided professional development budget. Since I wasn't in a coaching role I chose the honor program. Financially and timewise it was the best option for me.
Previously, I had signed up for another go-at-your-own pace Udemy course with Elena Aguilar but without the accountability of completing and posting assignments, it was easy to lose motivation. For the past years, I have wanted to expand my knowledge and practice within coaching after completing my Cognitive Coaching courses.
What's different in the Coach in comparison to other PD that you've received or participated in?
I really appreciated there weren't hard deadlines for each course and you could complete them in order and time that made sense for you. Additionally in other online courses, we have had to give feedback to others on forum posts each week and I often had challenges with this due to time zones, people posting at the beginning or end of weeks, etc. It felt like ticking a box and I was glad that was not a requirement in every course of The Coach. When it was part of the action it felt purposeful to me. All of the 'action' items for each part of the course are designed for immediate practice and can be customized if need be to suit you and your role – this is quite different from most other asynchronous PD out there.
What would you say to someone who is considering The Coach?
If you are interested in the area of Technology Coaching the resources, course activities, and real-world strategies shared by international tech coaches in this microcredential can be immediately applied into a coaching role. If you are a classroom teacher, wanting to transition into this role, it would be most beneficial to have some level of support in your current school. Are there coaches you could shadow and partner with? Is this an initiative that your school is moving forward on? Is the culture of coaching welcome? If the answer to any of those is yes – this course is for you.
Level Up Your Impact with Our Certificate Programs
There are so many ways to make an impact in your school community. If you're looking to level up your impact, either as a school leader, a coach or a teacher, explore our certificate programs: Women Who Lead, The Coach, and COETAIL. Or, if your goal is truly unique, register for a private mentoring package. If any of today's post resonated with you, join us for the next cohort of WWL, The Coach or purchase a private mentoring package! Registration for our global cohorts opens once a year, make sure you're on our mailing list to be notified as soon as they open! You can find all of these learning opportunities on the our website!