When you join The Coach Certificate & Mentorship Program, you join a cohort of like-minded colleagues who are working on improving their instructional coaching practice just like you. In each cohort, our participants are all located around the world, so you get to build your Personal Learning Network, while you learn about coaching practices in schools from all over the globe. Because those conversations happen in our private learning management system and messaging channels, we want to give you the opportunity to meet the coaches who are learning with us this academic year.
We're excited to introduce our Academy and Honor cohorts. Our Academy participants are working with Diana Beabout as their mentor, and they meet and connect regularly to share stories, experiences and reflect on their learning. Our Honor participants work at their own pace while being connected with our Eduro Learning community of engaged, professional educators.
---
Academy Cohort
I'm Sara Thompson, from Prince Edward Island, Canada. For the past four years, I've been living and working in Singapore. I am married to an educator (@holtspeak) and we have teenage twins, Thomas and Lucy (14). We also have two jet-set cats, Mermaid and Pepper, who have been with us for the last 12 years as we moved around the globe. We've taught in Taiwan, Qatar, and now Singapore. I love to cook and I'm currently a sourdough baking addict (thanks COVID), so my neighbours fully support my latest baking addiction and are forced taste testers. I've been teaching overseas for 16 years and prior to teaching I worked as a teacher at an outdoor education center in the Canadian Rockies. I love to live in cultures that are foreign to me and I love photography, so and you can follow along on Instagram or Facebook by looking up #thesnappedfork or #thesnappedforkfamily.
Why did you decide to join The Coach? Why now?
The time seems right, as I'm seeking new challenges, and I'd like to take my career in a new direction. I've never had the opportunity to work in a school that has a strong coaching culture, and I believe that it would be great to bring it into the school where I'm presently working. From this experience, I hope to develop my own skills as a coach and offer to establish a coaching program at my school. I'll also be able to take these skills forward to impact my students' experience and my grade level team.
Share a little bit about your coaching journey so far.
As a teacher, I've been on the receiving end of some tech coaching. In my practice, I was an early adopter of using tech, so I feel pretty confident with my tech skill, however, early on I would seek information and guidance from tech coaches. These days I work in a school with one tech coach who focuses on the early years and elementary teachers, and I'm married to the Head of Educational Technology, so I have high school teachers come to me for advice, as I'm one of middle school/high school teachers who is up-to-date with online teaching and using tech frequently in the MS/HS.
What are you most looking forward to over the next academic year?
I'm looking forward to learning with you and from you. I'm looking forward to expanding out of my comfort level/experience and starting a new personal challenge. I hope to develop connections with other coaches and expand my PLN.
What are your goals for yourself during the program (at this point in time)?
My first goal is to evaluate whether coaching is for me. Personally, I'm seeking a place within the education community that is involved with learning and involved teaching. I think many of my colleagues feel run down and lost in their current practice, just going through the motions, and I hope to be in a role where I can help support them to feel positive and successful in their practice. I want to develop a skill set over the next year of this micro-credential.
How can we make this program "just right" for you?
Since I'm not currently a coach, I'd like to understand what that role consists of, how to add to my skills so that I have something to offer as a coach, and to unpack the stigmas around needing 'coaching'. I hope to learn a lot from this great team of learners.
Is there anything else you'd like to share with the #coachbetter community?
I'm sure we will all be sharing a lot throughout this journey, so I'll leave that for later, but I'm looking forward to getting to know each and every one of you!
---
Cate Jarvis
From: UK
Living & working: Switzerland
Job Title: Design Teacher and Technology Coach
I am a High School Technology coach and MYP Design teacher in Switzerland. I have been a teacher for 19 years, the first 10 years I spent teaching in the UK. I think, within the teaching profession, we are always coaching, in many ways for example; peer to peer coaching, newly qualified teacher coaching, departmental/school/district coaching within subjects and coaching pupils within class. To be honest the list is endless and in addition there are the countless ways people have coached me and enabled me to develop professionally. I have undertaken many courses looking at different aspects of coaching, however, I believe it is essential that you continue to develop through training, you can always improve and evolve. I'm hoping to use my time on this course to network and share good practice with people from a variety of different disciplines. I would also like the opportunity to carve out time to look at my own practice and have a personal "spring clean" to look at what works well and develop the areas where I need to improve. It is always exciting embarking on some new training and I look forward to working with you all.
---
Holly Fraser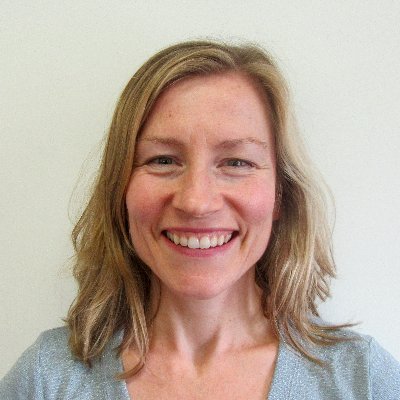 Holly Fraser
Canada
Switzerland
Ed Tech Coach, Lower Primary
Why did you decide to join The Coach? Why now?
For some time I've been thinking I'd like to redefine my role as 'Ed Tech Coach' from the role of the bookable Specialist to more of a consultant and eventually coach, but without being really sure how/what this would look like/how to articulate it, and also, I just don't really (yet) have the coaching skills myself to see a path forward in this transition.
Share a little bit about your coaching journey so far.
The journey has been 'start and stop'. I auditioned for the role of Ed Tech Coach for lower primary 5 years and got it–but quickly discovered there seemed to be very little coaching…and mostly modeling/co-teaching, or supporting small groups of students in isolation using technology. There have been opportunities to lead PD sessions (both big and small, inside and outside my school) but none of this has really felt like 'coaching'. I have read some of Jim Knight's books, and our curriculum team and Tech Coaches read The Impact Cycle and met to discuss it last year, but it seemed its use was more of a jumping off point for a conversation about developing a peer mentoring or peer observation culture, (which didn't quite take off) rather than a strategic plan to work on 'coaching cycles'. I'm still left wondering how/if to implement it. I meet regularly with a group of teaching assistants and we have experimented with setting short term tech related goals and checking in with one another on our progress, and this has had some success, but it's been very loose and informal. Having never been formally 'coached' myself, I guess I'm still wondering what it (could) look like.
What or who inspired you to join this cohort?
I need something more formalised (a course to keep me accountable!) to help me identify my own professional goals, and ideally work with a coach myself to help model for me what a coaching conversation (for ex.) might look like. A colleague has just recently finished the Coach and after a few discussions with her, it seems like the Coach could support this learning, build confidence in my own understanding of a coaching role, help me develop the skills, the requisite vocabulary and solidify my own belief in the value of coaching.
What are you most looking forward to over the next academic year?
To be honest, I am moving to a 50% role as events of the past year have forced me to re-evaluate my priorities, so I am looking forward to establishing greater balance in personal, family and professional responsibilities and also seeing this opportunity to redefine my role (which I will technically be 'sharing' with a new hire) I am hoping working less (but with more purpose) and with a new colleague will inspire new ways of thinking and working.
What are your goals for yourself during the program (at this point in time)?
Get a better understanding of what coaching is/could look like in my context
Build a set of skills to have coaching conversations
Build confidence, more clearly define my role of Ed Tech coach (learn how to say 'no' to tasks/requests that don't support this.)
How can we make this program "just right" for you?
Help me clarify my own goals, and help to keep me accountable. Model for me the different coaching approaches. Finding a way to communicate/a platform/a time/a way to keep track of data… that works for me. (I'm not 100% what these are yet!)
---
Kim Lelek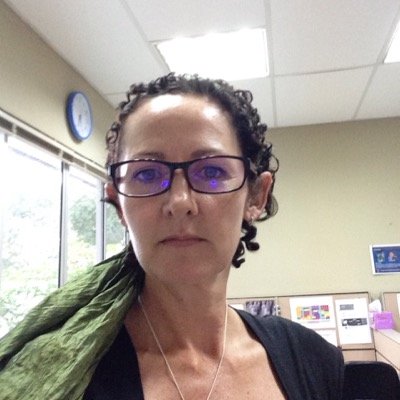 Canada
Currently in Switzerland at the International School of Zug and Luzern near Zurich.
I am an Ed Tech Coach for upper primary school.
I decided to join the coach now because I have been in the role for several years and have been asking myself more and more lately "Do I coach or do I enable?". I hope the course will shed a bit of light on this questions and help me to add a few strategies to my coaching toolbox so I am able to support the teachers at my school to the best of my ability.
I started coaching part time while working in Singapore at CIS. I was 50% MS Ed Tech Coach and a 50% MS Design teacher. After two years, I moved into a full time Ed Tech Role for PS for 2 years. I then decided to see a bit more of the world and moved to Switzerland as a full time Ed Tech Coach for PS. I have been following Kim on Twitter for several years and found the idea of learning more about coaching interesting. However, it was being the guest speaker for one of the Coach Better podcasts that I really started to question if I was doing my role as effectively as I could. I finally decided to take the plunge and jump into the course.
Next year, I am looking forward to fine tuning my role a bit more and exploring all the different possible ways I can support teachers and grow as a professional.
I am looking forward to hearing from the other members of the course to hear about their inspiring ideas.
---
Born and raised in Canada.
Currently living & working in Switzerland
Job Title: Design teacher and Ed-Tech Coach
This year I was given an opportunity to work as an Ed-Tech Coach in our middle school. After working in the position for 8 months, I decided that I wanted to learn how to Coach others in a more efficient way. The Ed-tech role has been increased from 20% this year to 50% next year and I thought that in order to do the job better I needed to learn more about working with or Coaching people.
What or who inspired you to join this cohort?
The idea to join this cohort was brought forward by another one of the Ed-Tech coaches in our school. Our entire set of coaches are taking the course together.
What are you most looking forward to over the next academic year?
I am most looking forward to having the time to get into people's classrooms and to work with them and the students in really awesome ways. To improve the teaching and learning that is happening in the lessons.
What are your goals for yourself during the program (at this point in time)?
To complete the program to a high standing and to incorporate the concepts into my practice.
How can we make this program "just right" for you?
For me the mentor contact will be pivotal. I am looking forward to being in contact with someone who is experienced and who can guide me through the process.
Is there anything else you'd like to share with the #coachbetter community?
I can't wait to get to know you all better and to work with you on this learning journey.
---
Honor Cohort
Christina Brockmann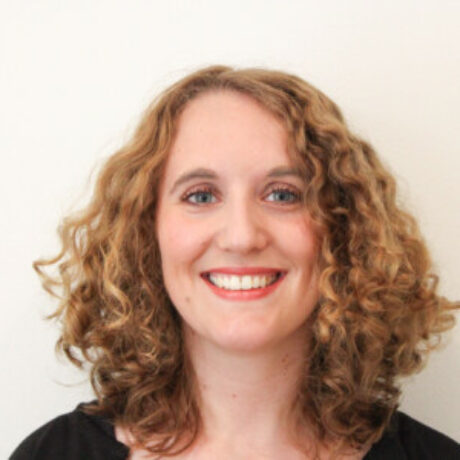 My name is Christina. While I'm originally from Germany, I'm currently living and working in beautiful Singapore in South-East Asia. I have been a secondary school teacher for nearly 9 years and moved from Europe to Asia about a year ago.
In Germany, I was responsible for the career orientation and student counselling. For this reason, I frequently worked with students from grades 8 to 12 in order to reflect on their strengths, interests, and goals they set in their lives. Further, I have been a homeroom teacher for classes from grades 5 to 10.
These two work fields sparked my interest for mentoring and coaching. I was proud when my students set their own goals, found their own personal ways to achieve them, and succeeded – despite struggles along the way. I am enthusiastic about supporting them in finding their own individual ways at their own pace and in learning to be more independent. To my mind, students – who are mostly my choachees – benefit immensely if they are taken seriously and able to communicate about personal or school-related issues in a grading-free environment.
Since I moved to Singapore in July 2020 and started working at a German European School in Asia, I realised that there are many students that can benefit from mentoring and coaching. Growing up is tough in itself, here, many students only stay in a country for a couple of years, have to adapt to new schools, friends, teachers, foreign languages, culture, and so much more, that the need for great coaches and mentors is apparent. As two of my fellow colleagues, Verena and Nancy, took part in the The Coach programme, I followed their advice and signed up for the course as well.
I participated in a practical coaching PD six years ago. That training was focused on methods and techniques as well as practicing those skills under supervision of a trainer. As such a PD is currently not possible, I hope to refresh my knowledge, gain further insight, methods, and techniques in order to coach students and peers alike as an instructional coach. Further, my current project is to establish a mentoring and coaching culture in our homeroom classes and the teaching staff. Hopefully, I'll get to know fellow coaches along the way who would like to connect and share their experiences.
I'm looking forward to getting into conversation with the CoachBetter community!
---
Ruth O'Connell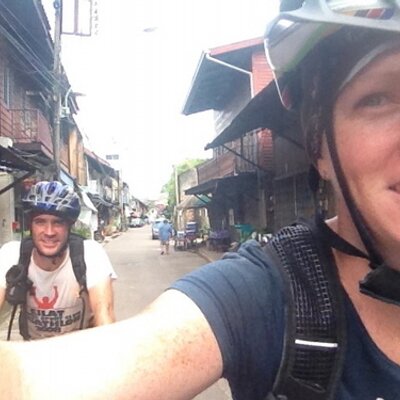 PYP PE teacher who is still standing!! Learning all the time and trying to maintain a balanced approach to life!
---
Ken Morrison
An Apple Distinguished Educator always learning. I love Twitter as a listening and learning tool. I am here to learn and grow.
---
Join the Next Global Cohort of The Coach!
If this is the kind of community you would like to learn within, join us for the next global cohort of The Coach Certificate & Mentorship Program! The Coach is our academic, year-long online certification and mentorship program designed to by coaches for coaches.
The Coach will empower you to confidently apply instructional coaching strategies in any situation – from building a coaching program, to being a leader in your school community. Featuring 40 topics essential to successful instructional coaching, The Coach will give you the strategies, skills and tools you need to personalize support for each teacher you work with at your school.
The Coach is for all educators who want to have better coaching conversations, from teachers, to coaches, to leaders – the customized learning environment inside our global cohorts means that your experience will be personalized just for your needs!

Find out more: https://edurolearning.com/coach