We want to give you a peek inside our Coach Certificate & Mentorship Program. Coaches taking part in this academic-year-long journey have graciously given us permission to post some of their learning and reflections from the private coursework they are undertaking during this program. Where possible, we have shared the course and the action task to give context for the guest post.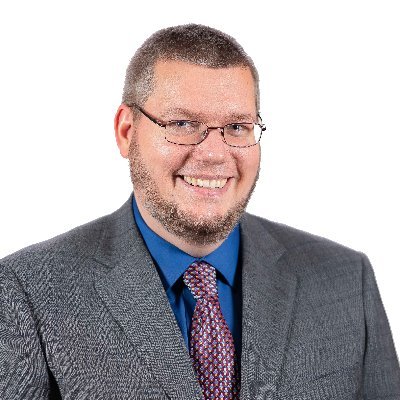 The Coach Final Project
The Final Project is a chance for you to reflect on everything you've learned and/or discovered throughout this Certificate Program. You will create an 8-10 min video sharing on the goal that you set, documenting the process of working towards your goal, reflecting on your achievement and sharing the process/outcome with our learning community. The most important part of your personal project is that it's relevant to you, and you can demonstrate, through documentation and video, the impact your work has had on your school.
Watch Ryan's Final Project
Ryan's Final Course Reflection
GOAL and steps to meet the goal: Define what a coach is at my school.
Create a "What is a Coach – cheat sheet"
Colleagues will understand how coaching is beneficial.
Successfully coach up to 3 teachers
Changing the mindset of teachers
This past fall, I started the year facing the challenge of a 75% teaching load which only allocated 60 minutes a day to my technology integrationist role. The schedule was not ideal, as I could not accomplish what I had originally thought I would be able to get done within the current school year. On the bright side, having the extra time for planning for next year's coaching implementation allowed for key stakeholders time to ask questions, adjust to change, and re-adjust priorities. But my role as a technology integrationist/coach may be dissolved this upcoming school year due to financial issues, so the administration is hesitant to commit to setting up a plan of implementation.
Success #1: I created a "What is a Coach – cheat sheet" document for teachers. That way teachers are not confused with my role compared to IT. In the previous years, the role was blurred and it confused teachers as to who they need to go to for issues with technology. This document will help solidify my key aspects of the role for teachers as I'm moving further away from a help desk role.
Success #2: During the Coach course, I targeted key teachers to collaborate with, hoping they would spread the word on what coaching is and how it was beneficial for them. This would enable other colleagues to understand how coaching is beneficial via word of mouth and to also witness the modeling that is going on and find encouragement to seek support. Even with my limited time, I was successful in completing two full cycles of the coaching cycle, with two different people.
Next Steps/Hope to see:
Because of this course, I saw I needed to improve the reflection piece of my practice not only for coaching but also for systems and policies. A key learning moment for me was laying out where the school is according to the ISTE Essential Conditions and where it needs to go. With my ed-tech team, we were able to organize our review with the Take Action, Be Prepared, Be Aware, and Clear classifications, which identified what needs to be focused on and what's already in progress. One of the biggest realizations I discovered while reviewing the Essential Conditions document was the layers that need to be in place to have a successful technology learning program in a school. There are only 14 components, but many are deep topics that may take more than a year to "fix". The Essential Conditions aren't part of my task of "defining a coach", but it does support and helps solidify the practices I have outlined a coach should undertake. Hoping that the school will see the importance of this role and not dissolve it.
View Ryan's Course Engagement Reflection
Level Up Your Impact with Our Certificate Programs
There are so many ways to make an impact in your school community. If you're looking to level up your impact, either as a school leader, a coach or a teacher, explore our certificate programs: Women Who Lead, The Coach, and COETAIL. Or, if your goal is truly unique, register for a private mentoring package. If any of today's post resonated with you, join us for the next cohort of WWL, The Coach or purchase a private mentoring package! Registration for our global cohorts opens once a year, make sure you're on our mailing list to be notified as soon as they open! You can find all of these learning opportunities on the our website!